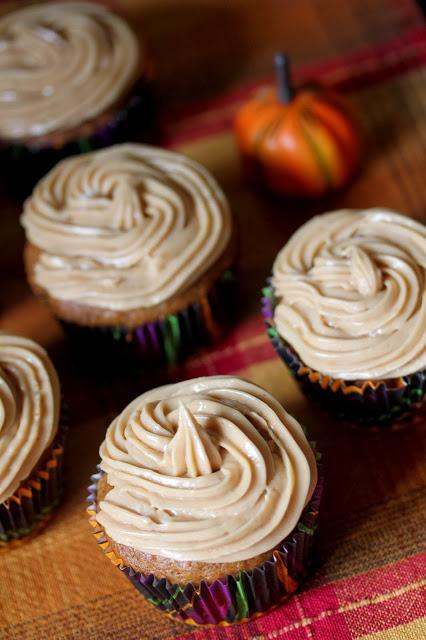 OMG these cupcakes are actually swoon-worthy!!
The cake is so fluffy and full of pumpkin flavoured goodness.
These cupcakes basically scream fall and they will make you scream because of how tasty they are.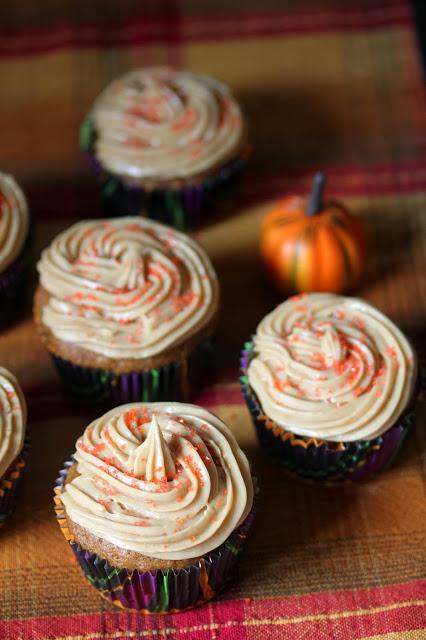 No kidding, staring at these photos right now is making me crave them.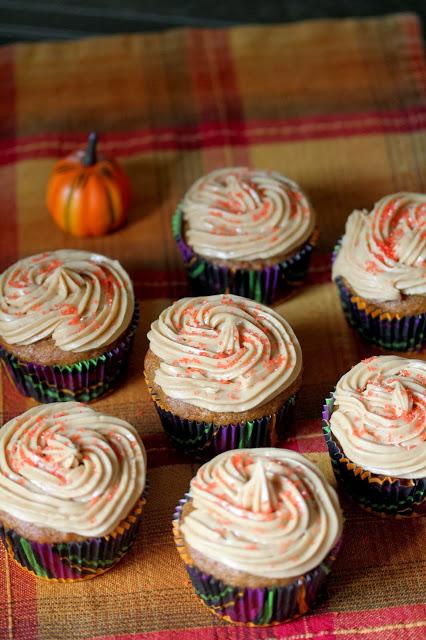 The icing on these bad boys is out of this world. It's so velvety it's almost like the texture of a boiled icing.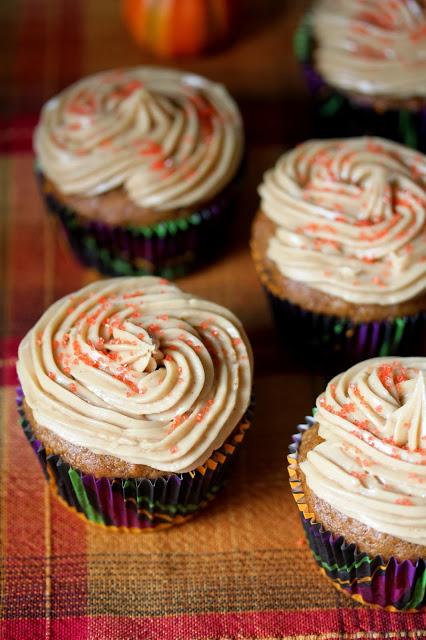 Coloured sugar is just so simple but so special at the same time. It's a quick fix to make any dessert look instantly festive.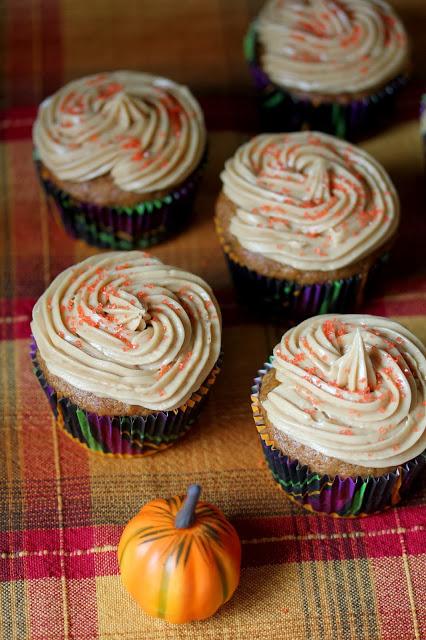 Vegan Pumpkin Spice Cupcakes with Speculoos Cream Cheese Frosting
Cupcake Recipe Adapted from Je suis alimentageuse
Cupcake Ingredients:
1/3 cup oil
3/4 cup white granulated sugar
3/4 cup pumpkin puree
6 tbsp almond milk
1 tbsp vanilla extract
2 tsp pumpkin pie spice
2 tsp baking powder
1 1/4 cup flour
1/4 tsp salt
Frosting Ingredients:
1/2 cup Tofutti Beter Than Cream Cheese
1/2 cup Speculoos (Cookie Butter Spread)
1 cup powdered sugar
a pinch of pumpkin spice
Cupcake Directions:
Cream together the oil and sugar.
Add the pumpkin purée, milk, and vanilla extract and mix until incorporated.
Sift in pumpkin spice, baking powder, flour, and salt and stir until just combined. Do not over-mix.
Divide among lined cupcake pans and fill 2/3 full.
Bake for about 15-16 minutes.
Remove from pan and let cool completely on a wire rack before frosting. Frosting Directions:
Cream together cream cheese and speculoos. Sift in powdered sugar and pumpkin pie spice. Mix until smooth!
NOW EAT LOTS OF IT ON THE CUPCAKES!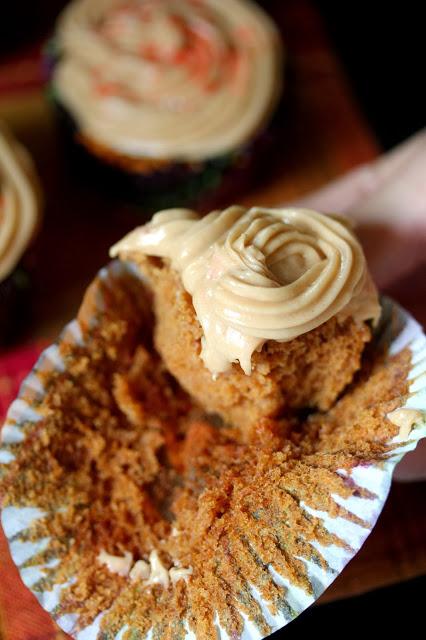 How badly do you want to pick that up and eat it?