veg makhanwala recipe - vegetable makhani recipe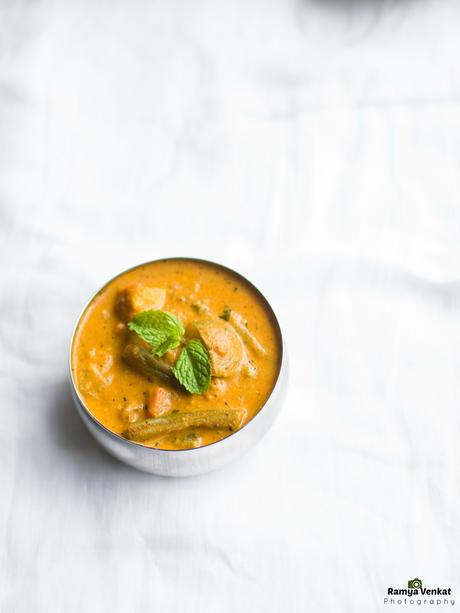 vegetable makhanwala recipe - vegetable makhani recipe - the recipe made with butter,vegetables,tomato and cream.vegetable makhani or makhanwala,the name itself asks for butter and and the creamy texture of the recipe with some vegetables in it.I already made paneer makhani recipe which is super easy to make and it almost come with tomato cashew paste and ignoring onion in the recipe.I too made this recipe without onion in it and this is well paired with any Indian flat breads,biryani and pulao varieties.

vegetable makhani recipe i made here is adapted from my previous paneer recipes and i did not add onions in the recipe.Only tomato and cashew paste done the magic for making the gravy in the recipe.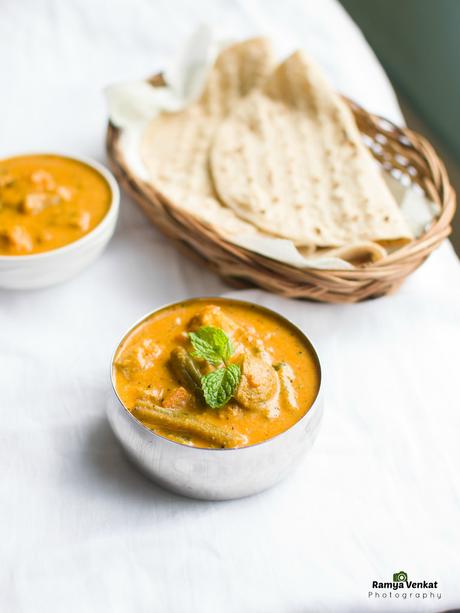 Monsoon is in full swing here and we are seeing sunlight very rarely and thats not enough for taking pictures,so sometimes i skip that and more recipes are not made into post here.Soon i will come with more recipes and also am trying to shot it when light available in some intervals.I did not edit my pictures most of the time,so i want something naturally captured and less edited pictures for the blog.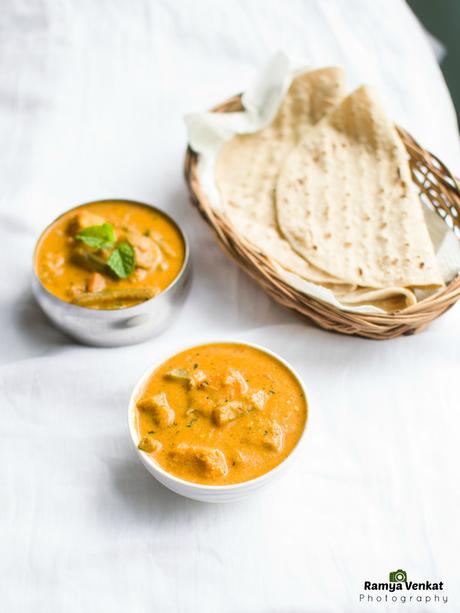 Coming to the recipe, i made with plain chapatis and the texture came out really well.You may wonder she is posting more gravy recipes in a row.Yeah,am making different recipes to satisfy V and also am making mostly for dinner.Am taking light lunch nowadays and our dinner will be like lunch and also we taking it within 8 pm.So he is expecting more gravy curry related recipes and i also want the same because of climate here.The floor get chilled in seconds and we want something spicy and warm before going to sleep.sometimes i made dry curries but that too with some pepper powder in it.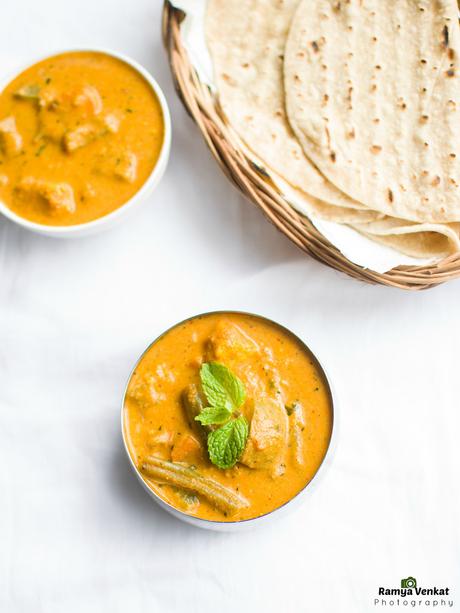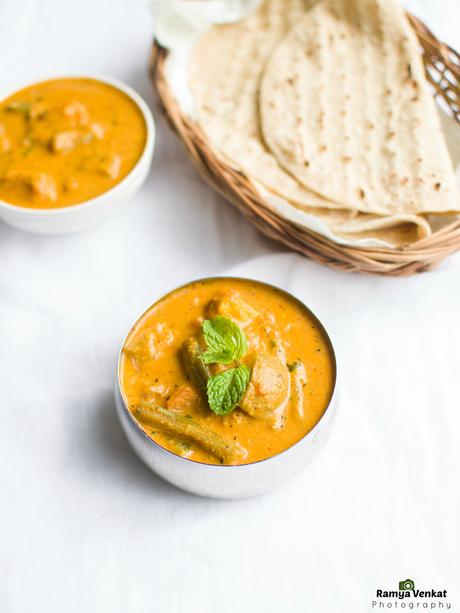 As i already said in previous posts, i am making and learning some new recipes.But this one seems to be very easy and comparatively equal to paneer butter masala.If you want rich color in the recipe,you can add kashmiri red chilli powder in the recipe for making it more orangy red.I added carrot,beans,capsicum,paneer and few cashews in order for making 5 ingredients in the recipe.Just added 2 whole cashews in the recipe and some leftover paneer pieces along with steamed veggies.Saute the capsicum individually and then add it to the recipe.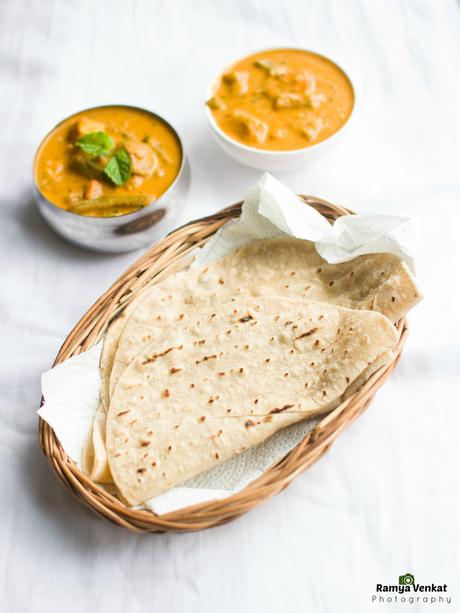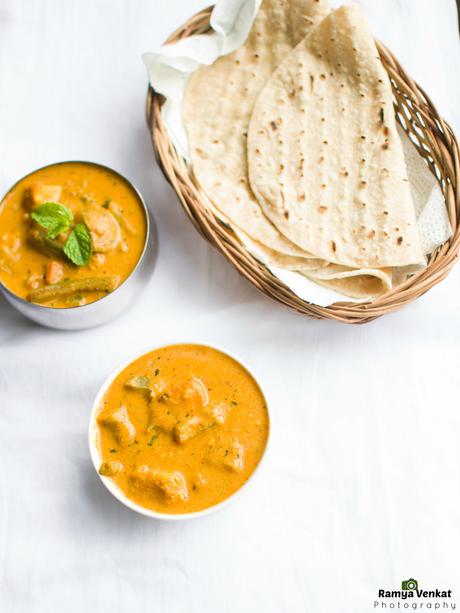 In order to be cautious with the weather conditions and frequent travelling,am more into light but spicy cooking with pepper powder.It feels light and not much spicy compared with the recipes having more red chillies.The evening asks for some hot chai with some munchies and night we have some pulao or chapati with some healthy gravy.But this one is again rich and having cashews and cream in it.You can guess cashews related recipes in a month?watch your weight?I can hear your words,as i always said the recipes which are posting here are made maybe 2 months before or a month before and also we are making these kinda rich recipes once in 6 months or a year like that.I just enjoying making these kinda recipes as it has more steps,alternating cashews with some other nuts like almonds,pistachios and cream with milk like that it goes on.lets move on making.,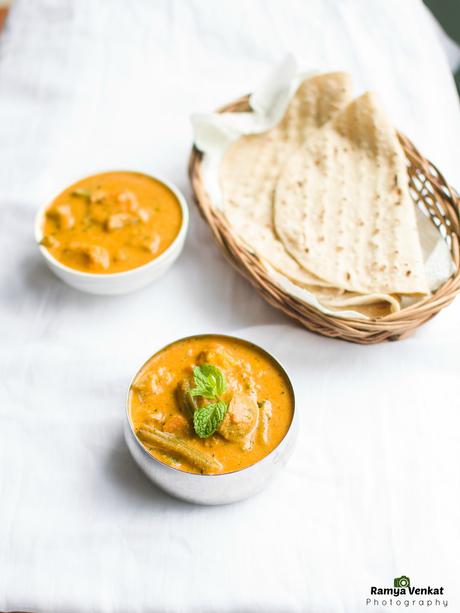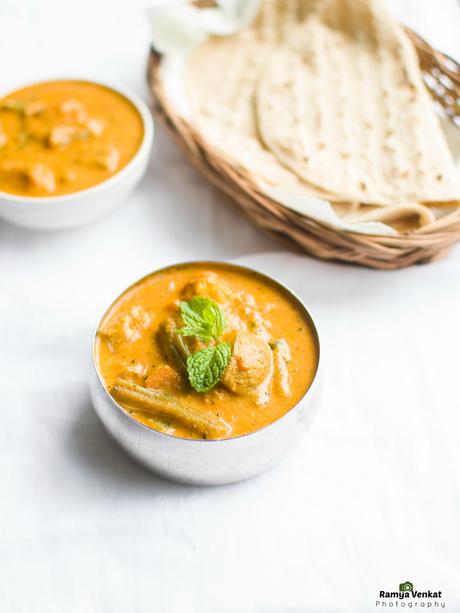 veg makhanwala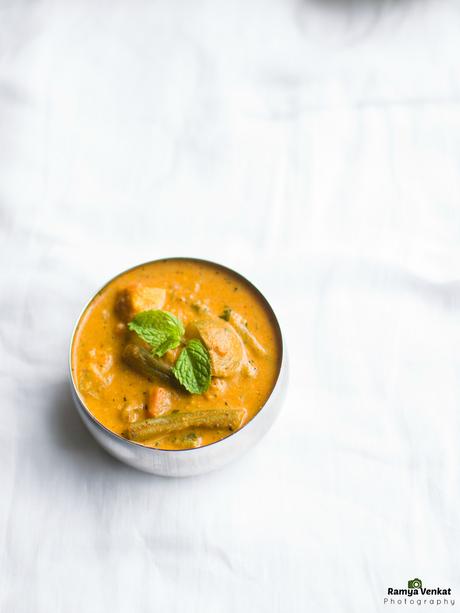 veg curry recipe made with tomato cashew paste and cream

Ingredients
vegetables,boiled - 1 cup
capsicum - 1,diced into cubes
tomato - 200 gm
cashews - 10 nos
ginger garlic paste - 2 teaspoons
green chilli - 1 no
red chilli powder - 1 teaspoon
coriander powder - 1 teaspoon
garam masala - 1 teaspoon
turmeric powder -1/4 teaspoon
fresh cream - 1/4 cup
salt - to taste
butter - 2 tablespoons
cinnamon,cardamom,cloves,cumin seeds - for tempering
kasuri methi -as needed
Instructions
Boil water in a pan and cook the tomatoes till the skin separates.Pre soak tthe cashews in warm water.Once the tomatoes get done,drain the water and make a puree from it.Make a paste from soaked cashews and keep it ready.
Heat butter in the kadai and add cardamom,cinnamon stick,cloves and cumin seeds.Once it crackle,add green chilli followed by ginger garlic paste.Saute the capsicum pieces in a separate pan with a teaspoon of oil till it get half done.

Once the raw smell leaves,add the tomato puree and cook till the water evaporates.
Add red chilli powder,turmeric powder,coriander powder to it and add enough water to make the curry like gravy consistency.
Once it came to boil,add the boiled veggies and sauteed capsicum to it and give a mix.
Once it start to thicken,add enough salt for the recipe followed by cashew paste and dilute the gravy with enough water.
Allow it cook for another 5 minutes and add 1/4 cup of cream to it.Mix ti evenly adn cook for another 2 more minutes.Switch off the flame.
Add kasuri methi and garam masala to it and mix it well and serve.