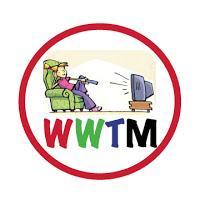 THE ANSWER TO THURSDAY'S TRIVIA QUESTION: Dylan McDermott was in the show Hostages this year. 
FIRST FIVES:  Brett Blattman, James Gabriele, Mike O'Dea, James Schiro & Mitch Klein HONORABLE MENTION: Priscilla Paez
Bonus Trivia #1 Tattoo's signature line was "The plane, the plane"
Bonus Trivia #2 80s anthem in The Goldbergs was "Living on a Prayer"
Bonus Trivia #3 Jess Cagle is currently the editor of People Magazine but I gave you points for anything you knew him from.
THE NUMBERS
Wednesday's Broadcast Top 5
Modern Family-ABC 3.1/8.7
Criminal Minds Season Finale-CBS 2.7/11.9
Survivor-CBS 2.5/9.8
American Idol-FOX 2.1/8.7
The Middle-ABC 1.9/6.8
Wednesday's Cable Top 5
NBA Playoffs 9:44p-TNT 2.1/5.0
NBA Playoffs 7p-TNT 1.9/4.8
Big Bang Theory-TBS 1.2/3.0
American Dad-Adult Swim .9/1.9
Catfish-MTV .9/1.5
Wednesday's Top 5 Nielsen Twitter Ratings
Catfish-MTV 269,000 Tweets
American Idol-FOX 70,000 Tweets
Arrow-CW 63,000 Tweets
Criminal Minds-CBS 42,000 Tweets
Nashville-ABC 31,000 Tweets
Late Night Ratings for the week of 5/5/14-5/9/14
Fallon 1.0/3.3
Kimmel .6/2.6 Letterman .5/2.7 Meyers .5/1.5 Nightline .4/1.7
Colbert .4/1.1 Ferguson .3/1.3 The Daily Show .5/1.3 Carson .3/.8 Conan  .3/.7
Early Morning Ratings for the week of 5/5/14-5/9/14
GMA 1.8/2.1 Today Show 1.7/2.0 CBS This AM .8/.9
THE SHOWS
The Vampire Diaries Season Finale-SPOILER ALERT!
Okay so there's a plan. There's always a plan. Blow up the travellers (and Matt's place of employment) while Liv uses her witchcraft to have all of our friends from the other side pass through Bonnie and come back to our beloved Mystic Falls. Damon and Elena had to go over to the other side during this process, die and come back. I'm not 100% sure I get why they had to do that but okay they did it together because they love each other. While this was all happening, the other side was falling apart. Everyone made it back except Lexie, Silas, Marcos, BONNIE and…DAMON!!! WHAT? I mean there's NO WAY THIS SHOW GOES ON WITH DAMON. WHAT THE F IS GOING ON HERE? Now I have to wait all Summer to find out the new plan? Julie…you are ruining Summer for most of us TVD fans. OY…I need a Xanax.  
THE OTHER STUFF
The CW released their Fall schedule at Thursday morning's upfront.  Here are my thoughts: 
The line was long, but I got on it early and yet somehow there 

were no seats the second the doors opened. Up the stairs I went. 

A very cool DJ and drum guy were performing while we waited for the festivities to begin. 

Neon Trees performed their 3 hits. 

The CW presentation always has a lot of energy and great vibe about it even if there are now seats

Steven Ammel, from Arrow, introduced the first of the CW's 4 new shows. 

That's right only 4 new shows. 

The Flash looked good.  I'm not a huge superhero person, but this show will do really well. Hot young guy, pretty girls, super speed. Winner. 

Rob Tuck was up next with a quick thank you and hello 

Mark Pedowitz gave us his shpeel and presented the other 3 new shows. 

Jane the Virgin,  which looked pretty cute

The Messenger which was SO not for me. 

I don't do Zombie's, but since Zombie's are the new vampires, I'm sure IZombie will also do well for the CW. 

60 minutes, presentation over. 

No Vampire Diary celebs in the presentation

No Originals Celebs in the presentation

No Hart of Dixie celebs in the presentation

No Reign celebs in the presentation.  Sort of disappointing. 

I'd suggest the CW save the dough instead of the seats and just stream the entire presentation so we can all view their amazing shows like most of their young millennial audiences already do…online.
MONDAY
8/7c: 
The Originals
9/8c: 
Jane the Virgin 
(NEW) TUESDAY
8/7c: 
The Flash 
(NEW)
9/8c: 
Supernatural
WEDNESDAY
8/7c: 
Arrow
9/8c: 
The 100
THURSDAY
8/7c: 
The 

Vampire Diaries
9/8c: 
Reign
FRIDAY
8/7c: 
Whose Line Is It Anyway?
8:30/7:30c: 
Whose Line Is It Anyway? 
(Encore)
9/8c: 
America's 

Next Top Model
After lunch it was all the way back to the Javits center for the much anticipated NBCU Cable presentation. If you didn't know already, there are 9 NBCU Cable networks and to show us how they (and we) all work together, there was 1 presentation instead of 9 and 1 party instead of 9. Luckily for me, I meet with the nets all the time and was already privy to most of the programming presented. I really went for the party.  Here are my thoughts: 
Bonnie Hammer started us off in a nice black and white dress
There were 120 NBCU celebrities in the audience
Linda Yaccarino went with an all white beautiful dress that I got to see up close and personal. Props for breaking out the white with a week to go before Memorial Day.  
Linda brought out Kim Kardashian to read the teleprompter but she had some trouble doing that. What a surprise. Must be pre-wedding stress. 
E! was the first network to present and Giuliana and Joan Rivers did the job. 
Joan wore a giant black and white feather robe with the E! logo inside. She was hilarious and said the F word and all I wanted to do was meet her. 
E! has a show called The Royals with Elizabeth Hurley and a Diane Von Furstenberg reality show. 
I had no idea what Diane Von Furstenberg said but the show looks good. 
Next was Syfy with Ascension, Dominion and 12 Monkeys none of these skew WWTM, all WAY too scary and way too sci-fi-ish. 
Esquire had Knife Fight, Car Matchmaker and Weekend Fix which all looked good. 
Andy Cohen wasn't THAT funny, and just like on his show, a bit obsessed with cocktails. 
Reza, my favorite Shah, came out to present for Bravo. 
Lisa Edelstein has a show on the net called Girlfriends Guide 2 Divorce. Felt Sex and the City-ish to me
Odd Mom Out looks decent too
Oxygen's rebranding without Maria Menounos. That's a bummer. 
Nailed it, a finger nail competition show actually is something I'd watch which freaked even me out a bit. 
USA and Syfy extended their relationship with the WWE good news for the millions of WWE fans out there. (I'm still always surprised how big wrestling STILL is)
Mark Feuerstein and Jenni Poulos performed a hilarious rap explaining what Symphony was. They did a great job and now...I think we get it. 
Joel Mchale was funny
Again 4 glasses broke during the presentation
Time for the party. The food at the party was good. There were WAY too many people. Joan Rivers had no time for pictures - she had to make a plane which bummed me out. The celebs were all difficult to get pics with, but at least my boss and I got to see some of our favorite NBCU friends. Here's one of our faves, name him for bonus points. 
60 minutes, I was gone. A day of disappointment I guess. 
Still the luckiest girl in the world. 
-Yesterday all co-hosts of The View sat at one enormous table to say goodbye, pay tribute and thank Barbara Walters. A much smaller Rosie O'Donnell showed up and even sat next to Elizabeth Hasselback. Joy was busy taking pics on her cell phone, Meredith made out with Barbara, Debbie is preggers, and it seemed like for a brief moment, all of the women of The View got along nicely.
-Wow, Oprah and her team sure work fast, they're going to produce a docuseries about Michael Sam, the first openly gay player drafted to the NFL. I'm guessing the Rams will have something to say about that.
-For all of you Real Housewives of NJ fans, lots of big cast news. Caroline, Jaqueline and Kathy wil not be back. 3 new cast members will make their debut in July along with Teresa and Melissa and Dina Manzo will be returning to the show. I guess that means that Teresa doesn't go to prison. She hasn't been sentenced yet, so who knows. I was sort of hoping for a prison spin-off or a house arrest spin-off or something.
Friday's Trivia Question: What's this weeks theme? 
Have a great weekend!
WWTM-Kristy
Like me on Facebook at Watching Way Too Much Follow me on Twitter at
[email protected]
http://watchingwaytoomuch.com
[email protected]