X-O MANOWAR VOL. 1 TPB Launches
At $9.99 This December!
In December, Valiant is releasing X-O Manowar Vol. 1: By The Sword TPB, the first volume of the new Valiant Universe, for only $9.99! The TPB weighs in at 112 pages, so you're paying less than 10 cents a page for a great story. That's a bargain any way you cut it!
You can read our review of X-O Manowar #1 here.
Below the press release you'll find an 11 page preview of the X-O Manowar Vol. 1: By The Sword TPB by Robert Venditti & Cary Nord for your reading pleasure. 
At $14.99 or $19.99, it's a good buy. but at under $10, it's a steal. If you've already bought the issues in the TPB, buy one and give it to a friend. Share the gift of a great comic!  
Have you read the newest X-O Manowar from Valiant Comics yet? Let us know what you think of it in our comments section!
Press release
Valiant is proud to announce that X-O Manowar Vol. 1: By The Sword TPB, the first landmark volume of the new Valiant Universe, will be hitting stores everywhere on December 5th — with a special, introductory $9.99 price point!
The first collection of new material from publisher's smash-hit "Summer of Valiant' relaunch, X-O Manowar Vol. 1: By The Sword is written by New York Times best-selling author Robert Venditti (The Surrogates), illustrated by Eisner Award-winning artist Cary Nord (Conan), and collects the first four issues of the breakout series that has taken fans and critics by storm!
Aric of Dacia is a brash warrior and heir to the throne of the Visigoth people. He has lived his life under the heel of the Roman Empire, but now a far more terrible enemy has come to subjugate him. Taken from his home and family, Aric is enslaved aboard a starship belonging to a brutal race of alien colonizers known as The Vine. If he is to have any hope of escaping and returning to Earth, he will have to steal the Vine's most powerful weapon — a sentient suit of indestructible armor — and become X-O Manowar!
"A complete knockout." – Ain't It Cool News
"Incredibly enjoyable… X-O Manowar is back and you need to check it out." – Comic Book Resources
"High octane action and excitement in spades…" – Newsarama
"This series [is] a must read…" – IGN
"A stunning debut…" – The Onion/A.V. Club
If you've been waiting for a perfect entry point into Valiant's return, this is it! After four printings, multiple sell-outs, and unparalleled critical acclaim, discover the sensation that has begun the Valiant Universe anew and won over a whole new generation of fans. Look for X-O Manowar Vol. 1: By The Sword TPB in comic shops everywhere this December — and pre-order with your local retailer today!
X-O MANOWAR VOL. 1: BY THE SWORD TPB – ONLY $9.99!
Written by ROBERT VENDITTI
Art by CARY NORD
Cover by ESAD RIBIC
$9.99/Rated T+/112 pgs.
ON SALE DECEMBER 5th!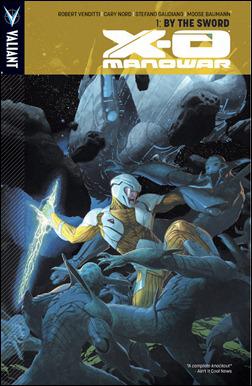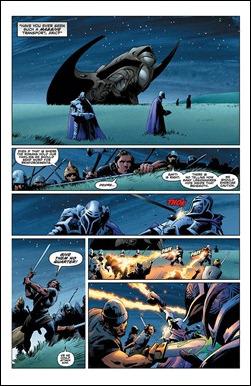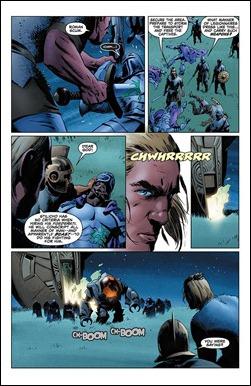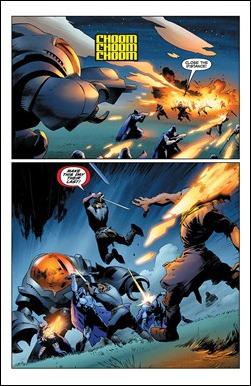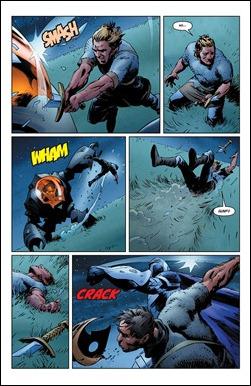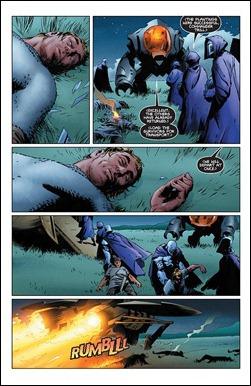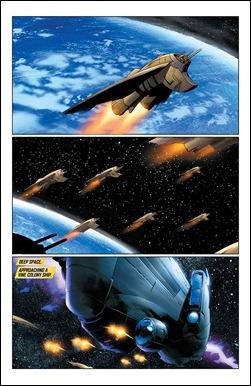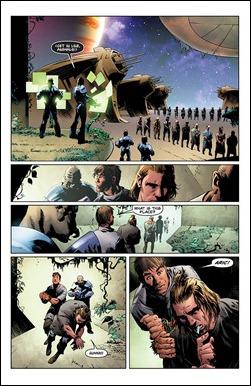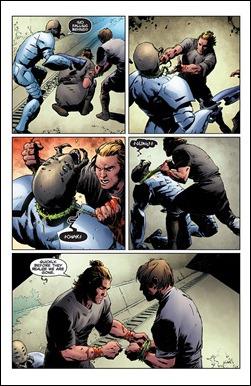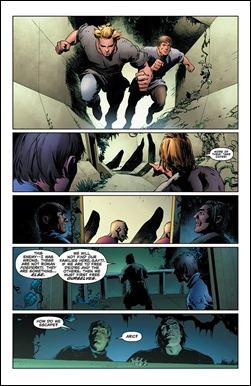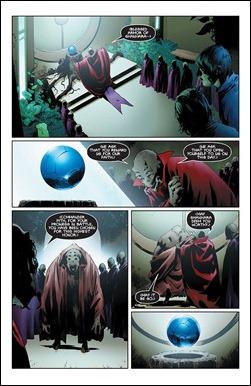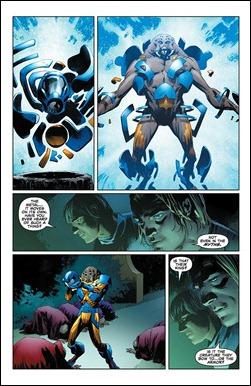 - The Comic Book Critic