I decided to give it a shot and make my own printable for Valentine's Day.  I always use PicMonkey to edit my photos for my blog, so I figured making my own art wouldn't be that hard.  I used some royalty free clipart found online and a little creativity.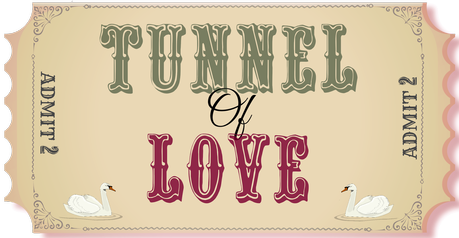 What's more romantic than the tunnel of love?  It reminds me of innocent, young love at a county fair or carnival.
Click below to print or download my printable, then hang or frame anywhere!
Click here for PDF
Enjoy!