This shop has been compensated by Collective Bias, Inc. and its advertiser. All opinions are mine alone. #TreatThePups #CollectiveBias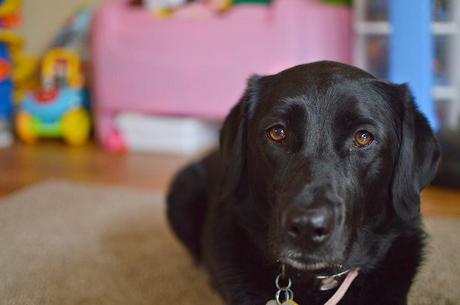 I've always been a dog lover. I grew up with Golden Retrievers and when we found out Z was deploying, we wanted to find a little guy or gal to keep me company while he was gone. We had our hearts set on a chocolate lab but fate had another plans for us. My aunt had found a litter of Black Lab puppies and put a payment down on one, and there just happened to be one little girl left without a home. And two weeks later, we would give her a home and name her Charlie. 
She's always been more than just a dog, she's been like another member of this family. She loves to go on car rides, play fetch, and go for walks. She sleeps at the end of our bed, cuddles like a lap dog, and loves her belly scratched. She's great with the kids and she puts up with a lot of their shenanigans. She's pretty much the best.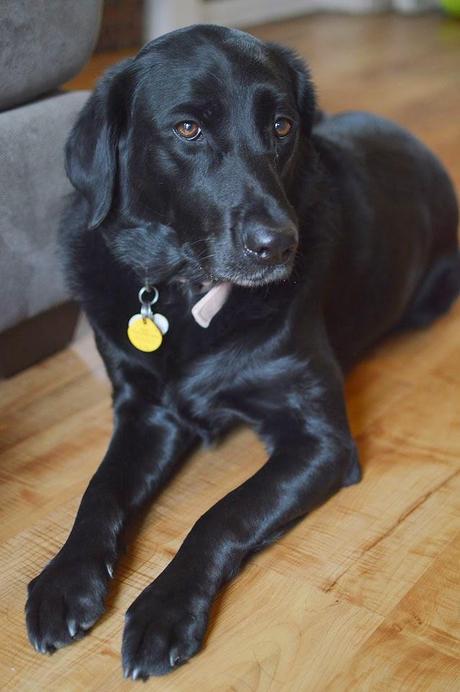 But not all dogs have that luxury. There are SO many dogs out there with out a permanent home... and it kills me. I always said if I won the lottery, I would buy a house with a large piece of land and adopt all the dogs I could. Where they would have a family that loved them, space to roam, and endless treats. 
Well since that probably isn't going to happen anytime soon, I've had to find other ways to help the doggies I so desperately want to help. Recently, I've decided I want to volunteer at one of the local animal shelters. I haven't attended the orientation yet or figured out how and when, but I think it's the closest thing I can do to giving them a home. 
When I went to inquire about volunteering, I decided to bring
Valentine's Day
treat bags for the doggies. With Valentine's Day just around the corner, I wanted to spoil them a little and give them something to brighten their day. Charlie helped me make the bags/sampled the Milkbone and Pup-peroni treats as I assembled them.
I picked up the dog treats and these cute little Valentine's Day cupcake wrappers and bags at Walmart! Aren't they adorable?!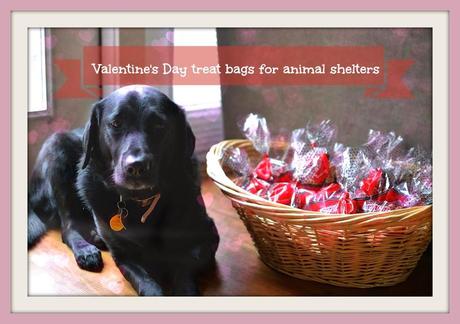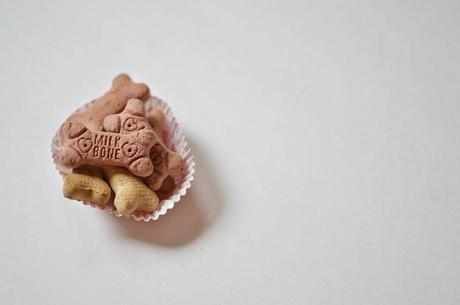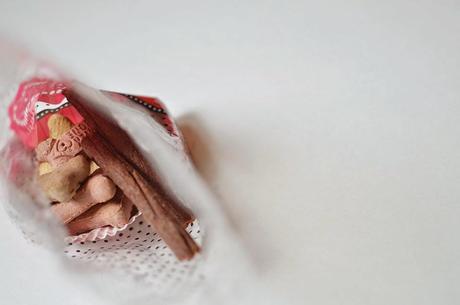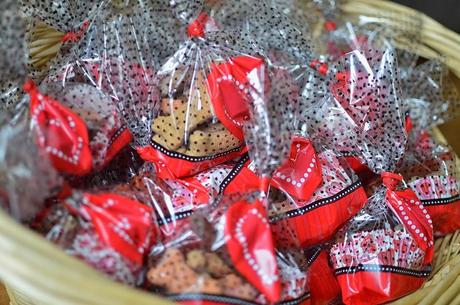 Animal shelters are always a great place to donate when you can. Old blankets, food, treats etc. Although it makes me sad to go there and see all of the dogs without homes, I know that spending a little time with them makes their day a whole lot better until they can find their forever home.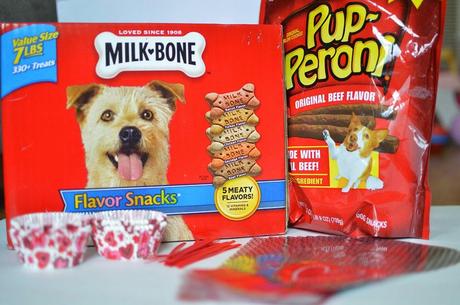 Want to spoil your own pup or some pups in need this Valentine's Day? Check out more amazing ideas
here
!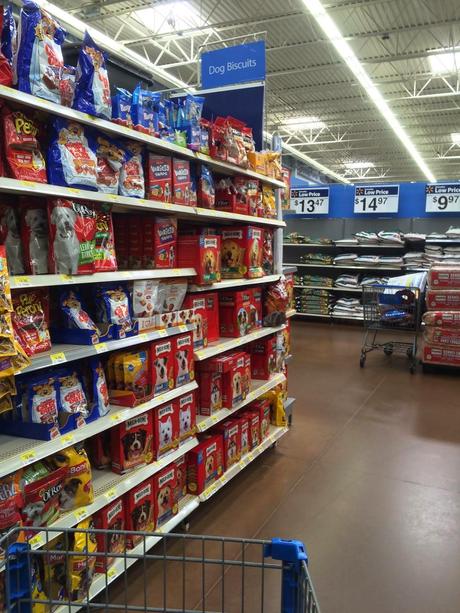 How to you celebrate holidays with your pups? Do they get gifts too?