Valentine's Day is right around the corner. Here are some Valentine's Day gift ideas for all of the travel and pet lovers in your life. This is a fool-proof guide for every type of love… guys, gals, and even your pets!
PS – Most of these gifts work well for your non-traveler as well .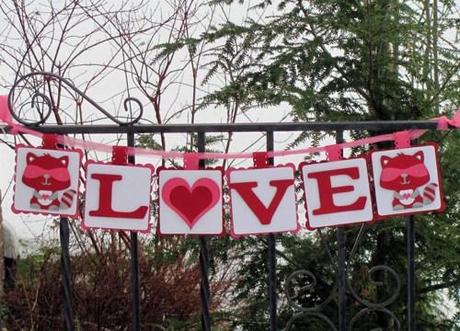 Valentine's Day Gift Ideas for Her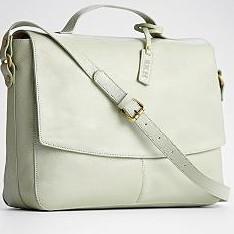 Laptop bag from – Red Envelope
Laptop Bag – Any woman would love to carry one of these stylish laptop bags when on the move. It comes with a removable sleeve that fits up to a 15 inch laptop for easy access through airport security. A great gift that will remind her that you love her year-round!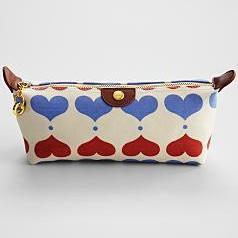 Travel Make Up Bag – Red Envelope
Travel Makeup Case - Keep all of your makeup in one handy place when on the road.  This bag is fun and flirty, perfect for your darling's beauty essentials.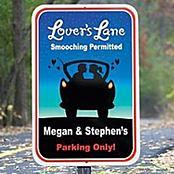 Lover's lane Sign – Personal Creations
Lovers Lane Sign - We are the road tripping couple, so I couldn't resist this sign. Everyone enjoys seeing their name on an official lover's lane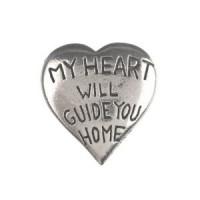 Heart Compass – Amazon
Heart Compass - Follow your heart and never get lost. This is an item on my own personal wish list. Flip it over for an actual compass to guide your lover into your arms.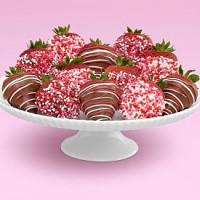 Chocolate Strawberries- Shari's Berries
Chocolate Covered Strawberries – If all else fails there's always the old standby: Chocolate! In this case chocolate covered strawberries.. This is a place we have personally ordered from time and time again. Their berries have yet to find an equal!
Valentine's Day Gift Ideas for Him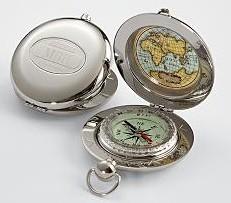 Pocket Compass from RedEnvelope
Pocket Compass – What traveling man wouldn't love this pocket compass? The map on the inside is a nice touch. This just screams "world traveler"!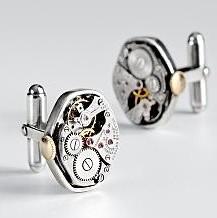 Watch Movement Cufflinks – Red Envelope
Cufflinks – Inspired by the classic design of a watches interior, these cufflinks are the ultimate fashion statement.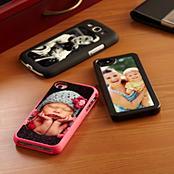 Personal Phone Case- Personal Creations
Phone Case - I know that phone cases don't exactly portray "love", but personalized phone cases do! This is a gift that shows you took the time to add a unique touch to an item that is used every day. No matter where in the world you're traveling man goes he'll be reminded of your love.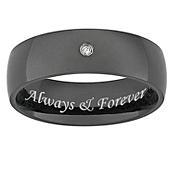 Titanium Band – Personal Creations
Titanium Accent Band - When your guy is traveling, this is a great way for him to look down and think of you when you are not there.  Simple and chic on the surface, but an inscription on the inside makes it warm and romantic.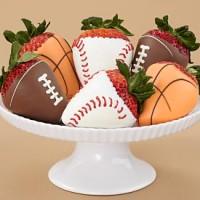 Sports Berries – Sheri's Berries
Men's Chocolate Covered Strawberries – Women aren't the only ones that love chocolate. I can't count how many times I've received these berries only to find that I have to share

I say get your guy some "manly" strawberries so that you don't have to share yours
Valentine's Day Gift Ideas for Pets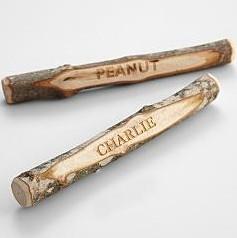 Fetchstix – Red Envelope
Fetchstix – I am not going to lie here, our dogs don't fetch! If we want to play fetch, we usually have to borrow someone else's less lazy Fido. These are a nice way to make a statement at the park and make sure your dog is bringing home his/her own toy.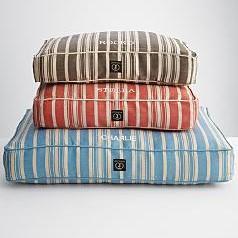 Harry Barker Bed – Red Envelope
Harry Barker Bed – These beds are right up Zoe & Punkin's lane. We have dogs that will nap all day if the choice was theirs. These are stylish and come in a great choice of colors and sizes. The medium is the perfect size for our car's back seat!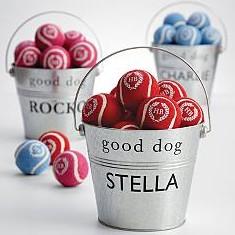 Tennis Ball Bucket – Red Envelope
Tennis Ball Bucket – Personalized doggie buckets are great for the furry friends in your life. This is an easy way to take your tennis balls to the park or beach.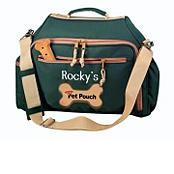 Pet Overnight Bag – Personal Creations
Pet Overnight Bag - We try to take our dogs with us whenever we travel. Why not have them travel in style! It's handy to keep all their toys and treats in one place so they feel like it's home wherever they go.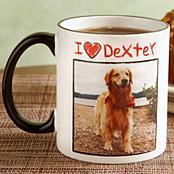 Pet Photo Mug – Personal Creations
Pet Photo Mug -  With this personalized mug you can carry around two things you love at the same time: Coffee and a picture of your furry friend! It's the perfect way to say I love you, and let the world know that your pooches are one of your valentine's true loves.