Love is in the air . . . and it can be on your Kindle, too!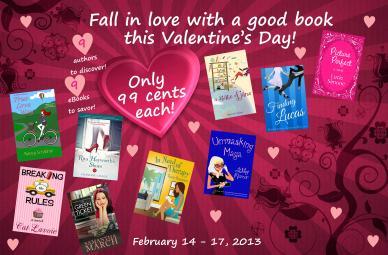 Do you want to fall in love with a good book this Valentine's Day weekend? How about 9? Then don't miss this special promotion. For four days only (February 14th – February 17th), 9 popular Chick Lit authors will be lowering the prices on their favorite rom-coms to 99 cents on Amazon.com! At that price (A bottle of wine costs more!), why not sample them all? Some delicious literary treats await you, and unlike chocolates these goodies are calorie-free!
And guys: If your sweetie is a book-lover, you'll make her Valentine's Day by gifting her with one (or more) of our fun, romantic stories!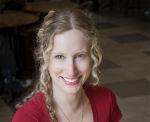 Finding Lucas by Samantha Stroh Bailey - Daytime talk show producer Jamie Ross is beyond fed up with her toxic bad boy turned metrosexual boyfriend. Spurred on by her gang of quirky friends, she goes on a hilarious, at-times disastrous, and totally life-changing hunt to track down the "one who got away." But are some loves best left behind? Buy FINDING LUCAS for 99 CENTS!

In Need of Therapy by Tracie Banister – Handling the problems of hysterical hypochondriacs, lovelorn neurotics, and compulsive man whores is all in a day's work for super-shrink Pilar Alvarez. But can she deal with her crazy Cuban family, a trio of unsuitable suitors, and a threat to her practice without ending up on the couch herself? Buy IN NEED OF THERAPY for 99 CENTS!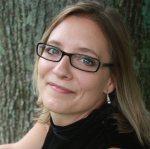 Rita Hayworth's Shoes by Me! – Jilted bride Amy's down on everything until she convinces herself to purchase a cute, ridiculously expensive pair of second-hand shoes. Once she does, life starts looking up, and she falls into an unexpected new romance with the last man she'd ever expect to love. But can a pair of shoes really be magic? And is her new prince really just a frog? Buy RITA HAYWORTH'S SHOES for 99 CENTS!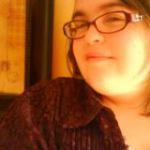 Breaking the Rules by Cat Lavoie – When Roxy Rule shares a passionate kiss with her lifelong best friend, she must come to terms with her feelings for him while dealing with two sisters in full crisis mode, a boss who makes her want to stab herself with a letter opener and a fiancé who can't wait to walk down the aisle. Can she keep it together–or will she break under the pressure? Buy BREAKING THE RULES for 99 CENTS!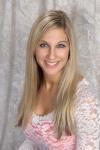 The Green Ticket by Samantha March – College junior Alex Abrams scores her dream job at the ripe age of twenty, but her good fortune quickly turns disastrous when she realizes her job is filled with lies, betrayal, and cover-ups. Keeping up with classes, her girlfriends and a budding romance, Alex feels the pressure – but will she overcome the challenges? Buy THE GREEN TICKET for 99 CENTS!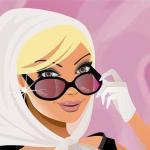 Unmasking Maya by Libby Mercer – Disgraced New York fashionista, Maya Kirkwood, is fashioning herself a new life as an artist in San Francisco when she's hired to do an installation of her work by dorky, yet dashing dotcom executive, Derek. The sparks soon start to fly… But is this a good thing? Buy UNMASKING MAYA for 99 CENTS!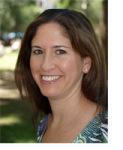 A State of Jane by Meredith Schorr – Jane Frank is newly single after nine years and looking for a second chance at love. But when she dives head first into the NYC dating scene and finds it infested with flakes who are interested today and gone tomorrow, it may be time for Jane to turn the tables! Buy A STATE OF JANE for 99 CENTS!

True Love Way by Nancy Scrofano – When her high school sweetheart, Josh, suddenly returns after twelve years in Paris, Marlo Spencer travels to her hometown to try to rekindle their relationship. But when dreams of a blissful reunion are shattered as old secrets and betrayals are revealed, can she forgive and forget, or will true love find a different path to her heart? Buy TRUE LOVE WAY for 99 CENTS!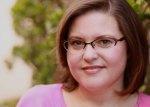 Picture Perfect by Lucie Simone – Lauren Tate's perfectly planned life quickly unravels at the seams when a smear campaign threatens her career as a top TV executive, but she learns just how cutthroat showbiz can truly be when the hottest scandal in Tinsel Town turns deadly and the Hollywood hunk who's stolen her heart goes missing. Buy PICTURE PERFECT for 99 CENTS!
Check back here tomorrow, and at the rest of my girls' blogs to read fun interviews about love and romance–with characters from our books.
Here's how to find everyone on the Web:
Samantha Stroh Bailey
Tracie Banister
Cat Lavoie
Samantha March
Libby Mercer
Meredith Schorr
Nancy Scrofano
Lucie Simone
And hey, let's connect out there!
Facebook
Happy reading!