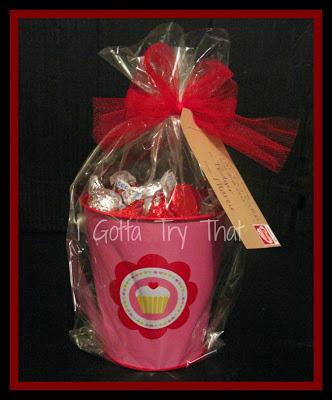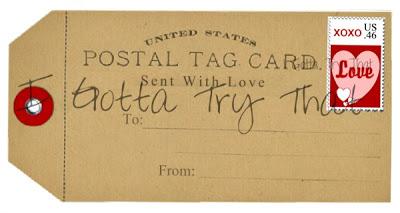 I love that target always has these cute little buckets for every holiday for only $1 Then I got a few of these  candy canes with kisses on clearance for a little of nothing at Walmart.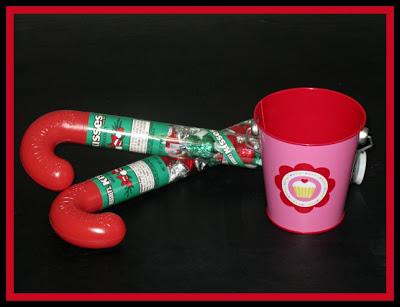 The red and silver kisses are perfect for my project.  I'm not sure what I'll do with the green?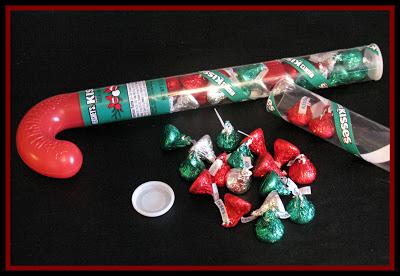 Never mind, I took care of the green. :)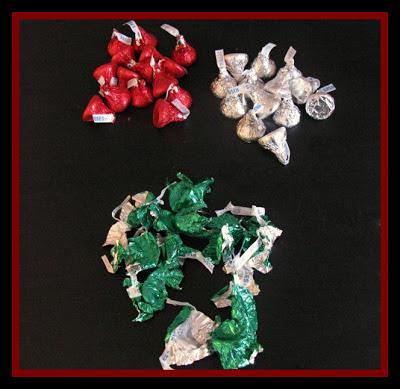 Then I just filled my cute little Target bucket with the red and silver kisses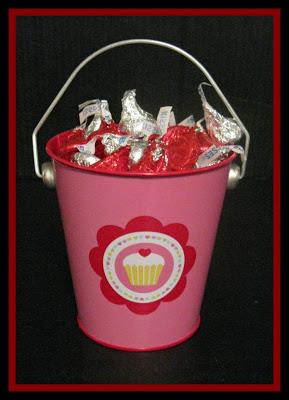 I printed off the tags on photo paper because I like the lookof the paper better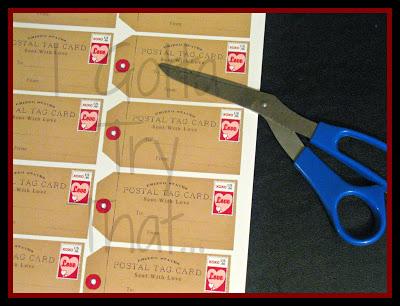 Then I cut one of the tags out.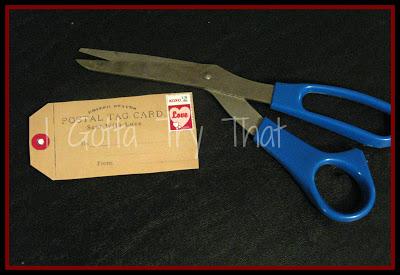 Last thing was to put the bucket of kisses in a cellophane bag and tie the tag on with red tulle.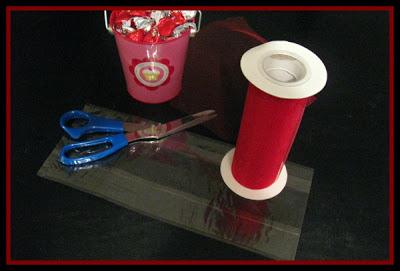 and here you have your bucket full of kisses for a cute and inexpensive gift.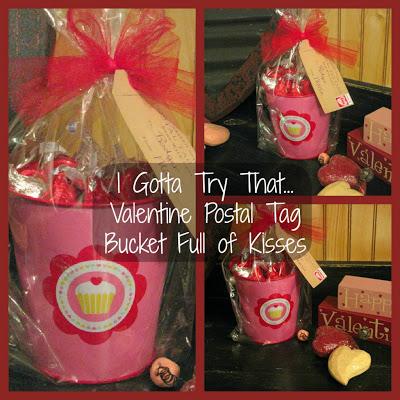 If you would like the Valentine tag you can purchase a sheet of ten tags for only $1 It will be sent to you in an email. You can then copy as many as you would like as long as they are for personal use. Please make sure toleave an email address.