I am a frustrated theater actress.
Way back primary days, our school requires us to join any school recognized organizations as part of our extra-curricular activities. They believed that with such, a student will be able to explore more of their self and be able to contribute their talents wisely. I, myself is an active student -- especially with the theater club.
I remember then that I was joining organizations that caters to my interests annually. From English Club, Book Lover's Club, and the Drama Guild. I usually interchange my membership with only these three organizations, believing that they can help me hone my interest with the magic of the stage. YES, I am very much fascinated with the magic and the power the stage could give. I look forward for every activity that will take place in our school's big auditorium. I am excited too with performing as a lead actress for a play --- because my crush will get to see me perform and hopefully I won't make a mess. Ack! I remember once, we had this major production entitled "Les Miserables". I have high hopes for this actually, I was even confident to gain the lead role as Cosette, and even practiced her lines fervently. Come audition day, to my excitement I gained a spot for the play but not as Cosette but as a --- prostitute, with minimal exposure on the stage. Geezas.
Come college, I promised myself that I will be the best theater person I could be. With all the knowledge and stuff that I know, college theater will make me more exposed to the magical wonders of the stage. I joined the university-wide theater organization and proud of it. Joining wasn't easy, their audition process to become a member was very hard and it was emotionally and physically straining. I even reached a point that I wanted to quit in the middle of the process but suddenly remembered that what I will be gaining afterwards will be worth it. In the end, I became an official member of the university theater. Since then, I've been part of numerous plays, be it in the front or the back. However, I have to turn down theater opportunities because I'm taking up Nursing in college which requires me to focus more on my studies. Oh well, I bid farewell for my theater dreams.
When my good friend, Franzly Racoma invited me to watch with her for a major production, without a doubt I agreed. I totally missed theater plays.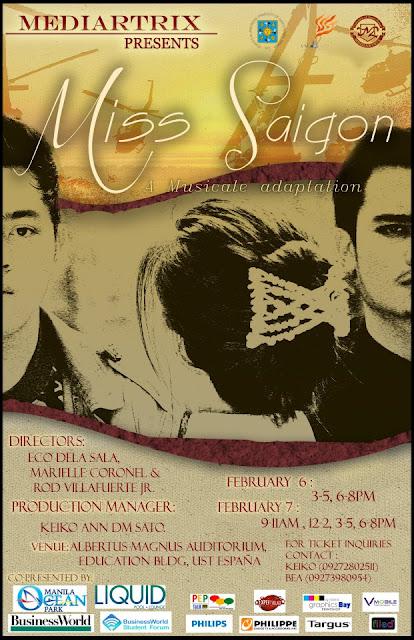 The only thing I know about Miss Saigon is Lea Salonga, the renowned Filipina theater actress who originated the role of Kim in Miss Saigon. She received numerous awards from Tony's, Olivier's, Drama Desk's and more. But the storyline? Believe me, I tried.
Miss Saigon is a tragic story of an Asian woman who fell in love with her American lover; a GI based in Vietnam during the Vietnam War. Read the synopsis: HERE.
I fell in love with the story. The actors who played Kim and Chris even made me giddy and sad as the story goes. There were actual parts that made me teary-eyed, some really made me scared (especially the one who played Thuy. Indeed, the eye makeup and brows are effective. Lol)
*UPDATE: The guy who played Thuy was Dennis Buckly =)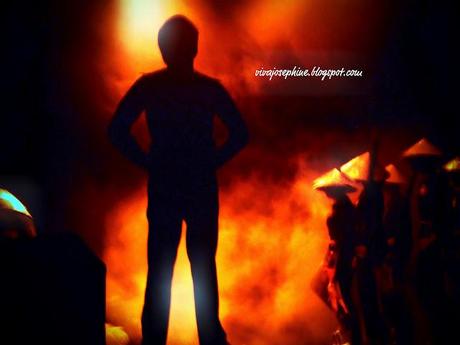 The girl who played Kim (I'm sorry I forgot to get her name) really impressed me with her acting and singing. She has the peg of a Lea Salonga! Was having goosebumps when she sang "I still believe" and made me sad and teary-eyed for that part. This girl really rocked the production!
*UPDATE: The actress who played Kim is Eunice Margaret de Castro =)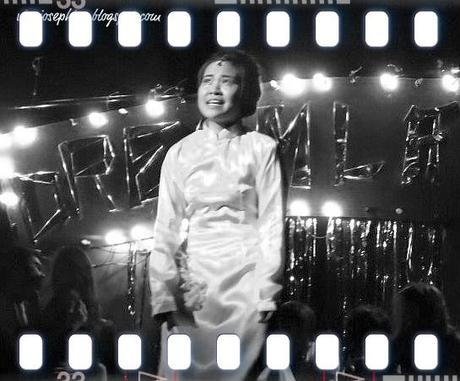 The actors really portrayed their characters well. Although mishaps cannot really be avoided, overall I give them my 4 out of 5 stars. College plays are still the best! I support all of you!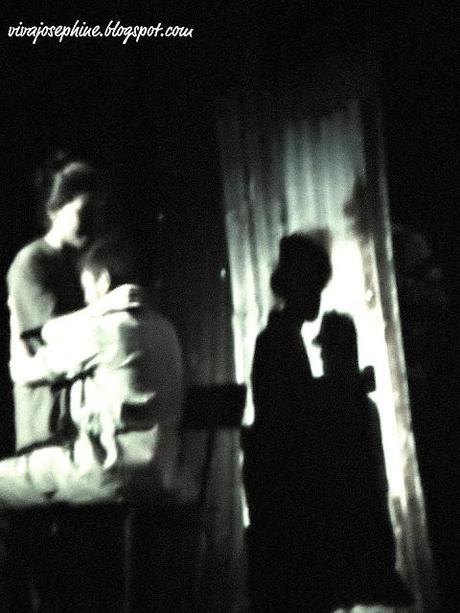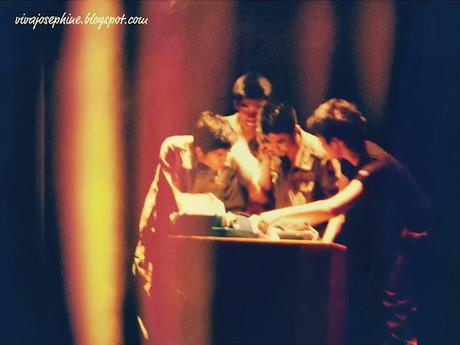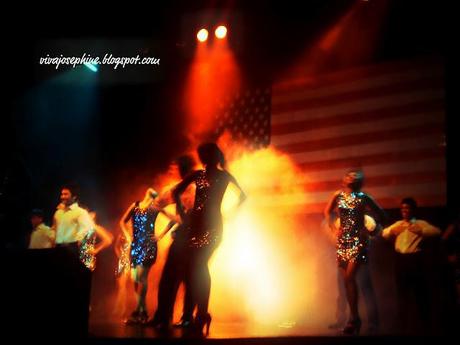 This is my second time seeing a major production from Mediartrix and still, they never fail to impress me. This organization is really something else. Franzly told me that there will be another production later this year and I'm looking forward to that. 
How I wish I studied at UST and be a part of Mediartrix. Lol =) 
Kudos!