Dr. Eowyn:
After provoking a new Cold War with Moscow — imposing economic sanctions on Russia over Ukraine, specifically Crimea — the U.S. is retreating from Europe with the closure of 15 military bases.

At a minimum, Obama's foreign policy is a mess of confusion and mixed messages. At a maximum, he's doing this by design: Remember his whispered words to then Russian President Dmitry Medvedev in Seoul, South Korea, March 26, 2012? Not realizing his words would be picked up by live microphones, Obama signaled to Medvedev that — wink, wink, nudge, nudge — he'll be much freer to act as he pleases after he's won reelection: "This is my last election. After my election, I have more flexibility" to deal with missile defense tear down America's missile shield and asked for Russia's patience — for more "space" and "time".


See also "U.S. physicist Tom Fife: Obama was groomed to be President by Soviet Communists"

http://fellowshipoftheminds.com/2012/12/12/u-s-physicist-tom-fife-obama-was-groomed-to-be-president-by-soviet-communists/

Originally posted on Consortium of Defense Analysts: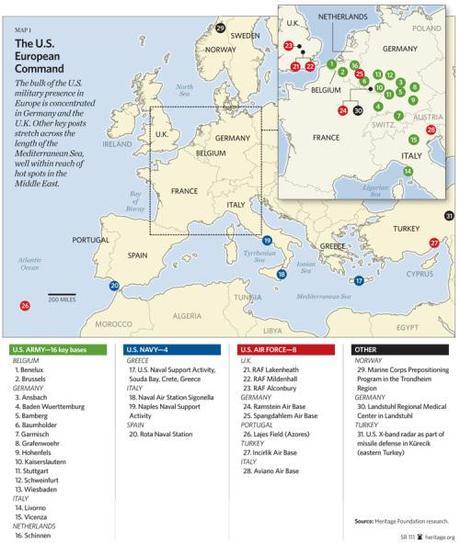 Click map to enlarge
Adam Kredo reports for The Washington Free Beacon, Jan. 9, 2015, that the U.S. military is set to shutter 15 sites across Europe and reduce the number of active personnel stationed in these areas as the result of a wide-ranging restructuring that aims to consolidate some operations on the continent, according to Derek Chollet, assistant secretary of defense for international security affairs.
The European restructuring is the culmination of a two-year consolidation plan known as the European Infrastructure Consolidation (EIC) that is reminiscent of a previous decade-long realignment following the Cold War.
The following changes will take effect in the coming years:
15 sites in all will be returned by the United States to their host nations.

"Approximately 1,200 U.S. military and civilian support positions will be eliminated, and about 6,000 more U.S. personnel will be relocated within Europe," said John Conger, the acting…
View original 845 more words