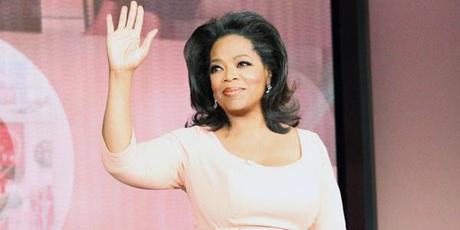 Globally recognized US Television talk show Queen Oprah Winfrey is in her maiden trip to India.
As the Lady reaches India, she was greeted by the Socialites and biggies of Bollywood industry like Amitabh Bachchan, Shahrukh Khan and her all time favorite Aishwarya Rai Bachchan. Very much attracted towards the Indian culture and tradition, she could not resist her temptation to dress up like an Indian woman.
A grand party was thrown in her honor by the Socialite Parmeshwar Godrej. Draped in an orange coloured sari, the 57 year old was greeted by the entire Bollywood Fraternity and Socialites. Novelist Shobhaa De and jewelry designer Farah Khan Ali were also spotted. A few businessmen were believed to have attended the party too.
Winfrey wrote on her Twitter page "It was so great meeting you and all the beautiful Bollywooders. Directors, Poets, Screenwriters, what a nite!"
The dusky hostess of the US Television is in India to shoot for her new show "Next Chapter" which will see her traveling around the world and interviewing celebrities. She will also attend the forthcoming Jaipur Literature Festival.
After the party, meeting the rich and famous of Mumbai and glamour world, Oprah is planning to visit Dharavi Slums on Tuesday morning. She Tweeted "I'm in the slums tomorrow and dinner with a traditional family of four generations".