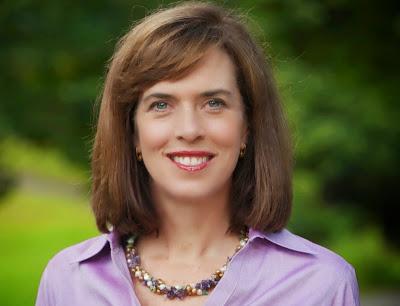 Yesterday, a new Democratic representative was sworn in and assumed her duties in the House of Representatives. The new representative is Katherine Clark (pictured above), who now represents the 5th Congressional District of Massachusetts. Rep. Clark replaces Edward Markey, who was recently elected to the United States Senate (filling the senate seat vacated by John Kerry when he became Secretary of State).
The special election in the 5th District of Massachusetts had a poor turnout, with only about 13% of the registered voters bothering to cast a ballot -- but that turnout heavily favored Clark, who more than doubled the vote of her Republican opponent. Here are the vote totals:
Katherine Clark (D)...............40,172 (66%)
Frank Addivinola (R)...............19,319 (32%)
Two Independent candidates, James Hall and James Aulenti, split the other 2% of votes.
----------------------------------------
But the number of Democrats stayed the same as it was in the House of Representatives, because Thursady was the last day in the House for Rep. Mel Watt (pictured below), who represented the 12th Congressional District of North Carolina. Mr. Watt resigned to become the new head of the Federal Housing Finance Agency (which oversees Fannie Mae and Freddie Mac).
Watt was nominated for the post back in May, but his confirmation had been blocked since then by Senate Republicans. He was just one of several executive nominees and judges the Republicans were blocking in an effort to either embarrass the president, or to try and force Senate Democrats to meet their demands on other issues. But after the Senate Democrats initiated the so-called "nuclear option" (which meant a filibuster of judicial and executive nominees could be stopped with only 51 votes), they were able to bring Watt's nomination to the floor for a vote -- and he was approved by a 57 to 41 vote.