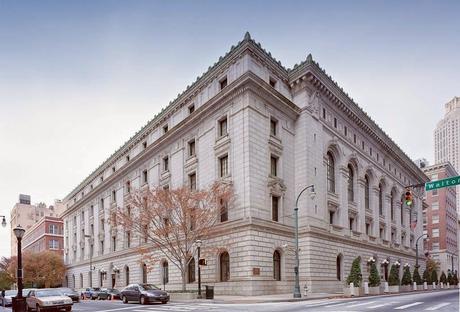 Eleventh Circuit Court of Appeals
Will recent revelations about
misconduct of U.S. Magistrate Charles S. Coody
have an impact on Don Siegelman's appeal before the U.S. Eleventh Circuit in Atlanta, where oral arguments were heard yesterday? Not if the Eleventh Circuit's handling of the Coody issue in the appeal of codefendant Richard Scrushy is any indication.
Scrushy's lawyers, in their 2012 appellate brief, showed that Coody claimed to have "thoroughly reviewed" documents related to the recusal of former U.S. Attorney Leura Canary and found no "exculpatory matter"--when, in fact,
Coody had not even ordered the documents
.
The Scrushy team showed that Coody's statements were "at odds with the record." (Translation: The judge cheated the defendants and then lied about it.) But when the Eleventh Circuit
released its ruling in July 2013
, denying Scrushy a new trial, the three-judge panel made no mention of Coody's chicanery. If anything, the appellate court only added to the high-level deceit that has marked the Siegelman case from its inception. (The Eleventh Circuit ruling is embedded at the end of this post.)
We're not talking about a minor issue here. Scrushy (and later Siegelman, in his appeal that was heard yesterday) were seeking discovery to show that Canary did not abide by her recusal, trampling their constitutional right to an impartial prosecutor. Coody essentially claimed he had done the discovery for Scrushy and Siegelman, checking the documents in his chambers and finding nothing that would help them. In truth, we now know, Coody didn't review the documents because he did not even order them.
Did this concern the Eleventh Circuit? Apparently not. Without mentioning Coody by name, the appellate court references a magistrate judge--but it simply ignores the profound implications, and inherent dishonesty--of his actions.
The appellate court notes that trial judge Mark Fuller denied Scrushy's request for discovery on the recommendation of a magistrate judge, who supposedly had ordered all requested Canary-related documents, conducted an
in camera
review, and found nothing to support defendants' claims. That magistrate, of course, was Charles S. Coody--and the record shows he could not have reviewed any Canary documents. From page 26 of the Scrushy ruling:
Judge Fuller referred Scrushy's motion for production to a Magistrate Judge for a report and recommendation on whether any of the requested discovery was needed to decide any of the grounds for a new trial and thus should be made available to Scrushy's counsel. The Magistrate Judge ordered the Government to produce the discovery in camera. The Government complied. After examining the discovery, he concluded that none of it supported any of Scrushy's grounds for a new trial. He therefore denied Scrushy's motion for discovery.
Scrushy appealed the Magistrate Judge's discovery decision to the District Court, arguing that the Magistrate Judge erred in concluding that the discovery provided no support for his motion for a new trial. Judge Fuller rejected Scrushy's argument and denied his motion. Without saying so explicitly, the Magistrate Judge, and thus Judge Fuller, found Scrushy's grounds for a new trial facially insufficient as a matter of law.
Did the Eleventh Circuit essentially jump on Coody's train of deceit? The answer is yes. Let's consider the three key points made in the first paragraph above:
* "The Magistrate Judge ordered the Government to produce the discovery in camera." That is not true. Coody ordered only discovery items related to witness Nick Bailey; he ignored the request for material related to Leura Canary;
* "The Government complied." That is not true. The full request was for discovery material related to both Bailey and Canary. The government did not comply with the request for Canary items because Coody didn't order them to.
* "After examining the discovery, [Coody] concluded that none of it supported any of Scrushy's grounds for a new trial." That is not true. Coody could not have examined the Canary discovery because he didn't order it.
The Eleventh Circuit panel goes on in its ruling to declare:
Moreover, there is no evidence that Canary's emails influenced any decisions made by the U.S. Attorney's office in prosecuting Scrushy. Canary's limited involvement in his case did not deprive Scrushy of a disinterested prosecutor. In fine, Judge Fuller did not abuse his discretion in rejecting ground (4) of Scrushy's motion.
That's right, there is no evidence about Canary's actions because Charles S. Coody didn't look for any--and then he lied about what he had done. But the Eleventh Circuit says nothing about it, which probably means it doesn't want the public to know what happened.
We have suggested that Charles Coody was part of a criminal conspiracy that started from his post in Montgomery, Alabama. Now, we see signs that the conspiracy spread to the Eleventh Circuit headquarters in Atlanta.
Scrushy Ruling From 11th Circuit