Slow transition from to ion from the digital pattern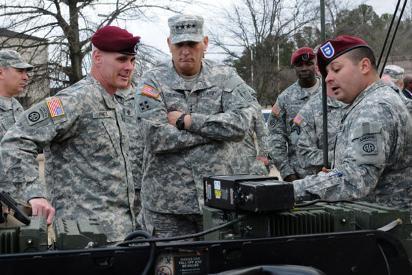 Army Leadership Set to Pick New Camo Pattern | Military.com
MultiCam, a pattern popular with Special Operations Forces, outperformed UCP, the pattern the Army adopted in 2004 to replace the service's woodland and desert camouflage uniforms... Although MultiCam is issued to soldiers deploying to Afghanistan, UCP is still the Army's standard issue Army Combat Uniform. 
...All four services universally wore the Army Battle Dress and Desert Camouflage patterns before the
Marine Corps introduced their digital patterns in 2002
and branded the Corps symbol into it. The Corps' initiative left Army, Air Force, and later Navy leaders scrambling to provide their troops service-specific camouflage patterns, the GAO said.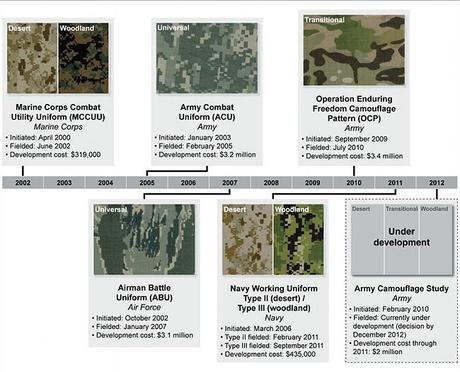 GAO image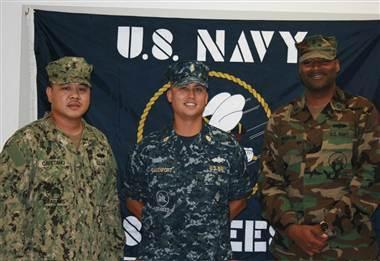 U.S. Navy Seabees display Navy Working Uniform Type III
photo: Logistics Spc. 2nd Class Darlene Kemble / U.S. Navy
Related articles
 VANS LXVI MultiCam Pack - Spring 2013 

(freshnessmag.com)

---

 DIY: Camouflage Shirt 

(janadidthis)

---

 The North Face Camouflage Mesh Bag Collection 

(freshnessmag.com)

---

 Camouflage style that is not hiding

 (examiner.com)

---

 80 Camouflage Fashion Finds 

(trendhunter.com)

---

 Salutations to the Appropriation of Military Style 

(fashionandpower2013)

---