Big hello from Singapore!! I can't even explain how much I am appreciating the crazy heat and humidity over here. Winter in the Hunter was pretty upsetting for my family; let's just say we didn't cope well at all with 2 degree mornings and ice on windscreen. We fell sick so many times in the last month and were just so sick of it and thus, our ingenious escape plan for winter came to be ;)
The last time I came for a holiday, I did not have much time to organize for the internet and hence, my blog and social media was left abandoned. This time round, I'm glad to say I had it sorted in the first few days of being here so I hope to still blog at least once or twice a week!
Anyhow, it's Friday and time for Best From The Best again!
Today, it's Urban Rituelle and their best selling fragrance! As Urban Rituelle has such a broad, attractive range of products, I decided to split this feature post into a couple parts over the coming weeks. I am definitely not complaining at all; I am always lingering on their website lusting after the gorgeous range of products!
I was able to get the really lovely and gorgeous Jacquie, Marketing & PR Coordinator at Urban Rituelle, to tell us more about their best selling fragrance.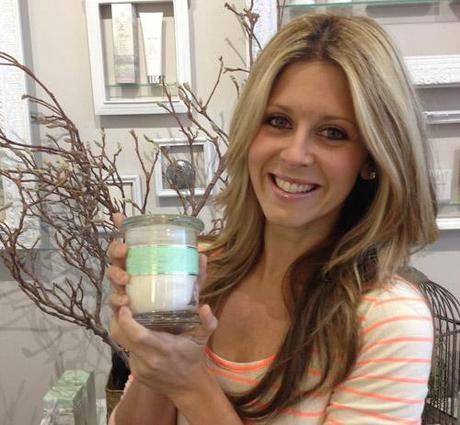 Jacquie works on a range of tasks at Urban Rituelle from collaborating with the Brand Manager on social media activities or planning promotional campaigns or even attending events such as the Gift Fairs where she meets with the suppliers. Thanks for taking the time for a little chat, Jacquie!
Q: We know that Urban Rituelle offers a rather extensive range of fragrances. What would you say is Urban Rituelle's best-selling fragrance?
Jacquie: Currently, Urban Rituelle's best-selling product is our Cotton Candy Petit Parfum from the Sweet Treats Collection. This little sweetheart is a playful, melt-in-your-mouth scent that opens with a sweet explosion of rich, spun sugar followed by the warmth of smooth toffee & powdery musk. It smells good enough to eat!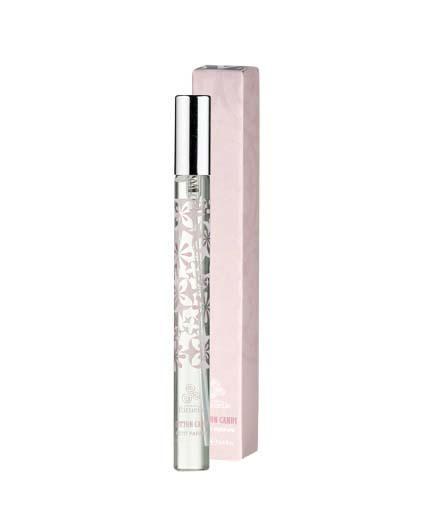 Q: Why do you think the Cotton Candy Petit Parfum is so popular?
Jacquie: I think it's the winning combination of the irresistible fragrance & the super-convenient size that makes it so popular. It's designed to fit perfectly into your handbag. Just a spritz of this fragrance is enough to lift your spirits & make you smell fabulous (even when you're on the go!).  Q: Who do you think it usually appeals to? Jacquie: Cotton Candy is a sweet, feminine fragrance that has wide appeal. Our customers vary greatly in age, lifestyle & personal style and yet are united in their love of this beautiful scent! Safe to say, if you like pretty, gourmand-style fragrances (think notes of vanilla, creamy caramels & toffee), this is definitely one for you! We recently re-released a special 100ml EDP version of Cotton Candy, following huge demand from our customers. After the product was discontinued in 2012, we received countless emails, Facebook messages & phone calls from customers, begging for us to bring their favourite fragrance back in a larger size! We took their comments on board and were thrilled to release the larger size again early in 2013. It has remained a very popular product since! 
Q: Complete this sentence: "People who like Urban Rituelle's Cotton Candy Petit Parfum would usually like or should also try Urban Rituelle's..." Jacquie: Sweet Treats collection. This sumptuous collection of bath & body delights is available five delicious fragrances: Vanilla, Ginger Apple, Peach Blossom, Pomegranate & of course, the ever-popular Cotton Candy. The collection includes a bounty of beauty delights – Soy Candles, Lip Balm, Butter Cream, Creamy Vegetable Soaps and two gorgeous gift options. 
Thanks Jacquie for telling us more about the Cotton Candy Petit Parfum. Was interesting to know that it was literally begged into existence again! I was sent one and I have to agree that it smells good enough to eat. It was the only fragrance I brought along for my holiday and personally, I love that it is sweet enough yet not to overpowering as I am more a fan of light, refreshing citrusy or floral notes.
Again, you get a chance to win one Cotton Candy Petit Parfum for yourself! Prompts are below in the Rafflecopter app. Just follow the instructions :)  Good luck!!
a Rafflecopter giveaway
Please note, I received a Cotton Candy Petit Parfum for trialing purposes for this post!