Hi Huneybees,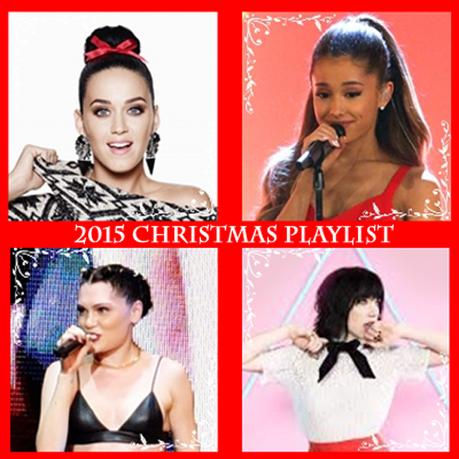 I've been busy planning for our Christmas party and the search for songs to update my Christmas playlist was quite a toil. This year, the songs seem be to little and coming a little late (launching just a month before Christmas) and everyone seem to be jumping on the collaboration wagon with popular shopping brands!
So, here are some of those that I've found to save you the trouble and be updated with the latest 2015 Christmas songs to sing-a-long with friends and families. Hope you'll enjoy them too!
Katy Perry - Every Day Is A Holiday
Already playing in every H&amap;M store, this #HappyandMerry Campaign video is about being merry, this green toned magical fairy is bringing cheer to this festive season and have fun everyday "when you're the reason to celebrate"!
Jessie J - The Man With The Bag
The largest drugstore in UK definitely is here to celebrate Christmas with their galore of products to doll you up and be ever ready for every party! Who else to rope in but the amazing UK voice - Jessie J to sing their ad song?!
John Legend - Under The Stars
What sounds does the stars make? That's you have to give it to John Legend and Stella Artois for this amazing collaborative holiday single created for Stella Artois' "Give Beautifully" campaign. The R&B mastermind has created a warm winter ballad with soft drums and his signature, powerful piano chords, to give a gift, a song that's inspired by the stars. 
But other than heavy branding, we also have a sultry number from down under's sweetie - Kylie Minogue with "
Every Day's Like Christmas",
or get into all the sweetness with Carly Rae Jepsen's "Last Christmas" or chill, let your hair down with Ariana Grande's "Winter Time".
Not forgetting this husky male number fromSteve Grand with his "All I Want for Christmas Is You", feel the snow falling on your face as we enjoy

The Best New Artist GRAMMY nominee - 

Tori Kelly's smokey acappella performance of "Silent Night" atop of Capitol Records HQ in California.
And not forgetting to round the 9th and 10th songs with a merry mashup by Train with "Merry Christmas Everybody" as well as a major group collaborative going under the name - Band of Merrymakers, featuring your favorite pop-rock acts like Neon Trees, Christina Perri, Fitz and The Tantrums, Natasha Bedingfield, The Mowglis, Mark McGrath, Kevin Griffin (of Better Than Ezra), Charles Kelley (Lady Antebellum), Nick Hexum (311), etc with "Snow Snow Snow". The more the merrier eh?
Just a few more hours till Christmas and are you all set for it?
I'm heading back to my party planning.
MERRY CHRISTMAS My Huneybees! :)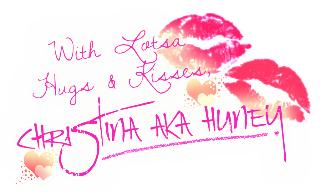 Don't forget to stay tuned to my blog / like my blog's Facebook page / follow me @huney_84 on Twitter & Instagram  for the latest updates!
http://www.huneyzworld.blogspot.com http://www.colourhuney.blogspot.com