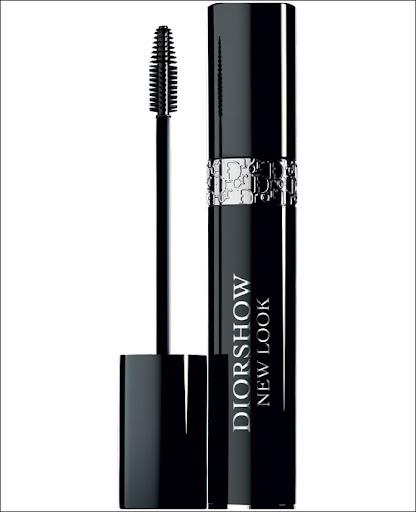 In 1947, Christian Dior's first collection completely overturned the sober codes of the era with its hourglass shapes, rich colors and full skirts. It was so revolutionary, it garnered its own place in fashion history and quickly became known as the "New Look."
65 years later, a revolution comes to beauty…
2012 draws inspiration from these original values of the Dior "New Look" with an exceptional new mascara: Diorshow New Look. The revolutionary formula and 1st for Diorshow nano brush creates multi-dimensional volume for a dramatic, multiple-eyelash effect. Much like the voluminous shapes of the 1947 New Look, Diorshow New Look creates an unprecedented, voluminous result.
The Diorshow New Look formula pairs a nano-brush with a high-precision, serum formula to multiply volume lash by lash, both instantly and with continued use. In contrast to the original Diorshow XL brush, the nano brush of Diorshow New Look provides ultimate precision, coating each lash with the exclusive Lash Multiplier TM serum formula. Its unusual architecture is structured in two parts: the lower part of the brush is made up of four reservoirs and rows of separating spikes which load lashes from the root while allowing for maximum extension. The upper part of the brush has a "lash catcher" micro-head, which slips into the slightest gap to catch every lash with the precision of a couturier's hand. The brush is made up of the perfect balance between supple rubber and resistant plastic which allows for easy application.
Lashes are instantly thicker, extended at a wider angle and appear infinitely more numerous thanks to an exceptional and supple polymer enriched with SR38 ceramide that coats each lash for extreme thickness, stretch and curl. An additional benefit is the intense color effect, obtained thanks to an exclusive, 3D effect, Dior Black Glass pigment. This black pigment is coated with light-reflecting particles for an astounding magnifying effect, which increases the depth and shine of the color. The formula is enriched with a regenerating royal jelly extract that works to repair damaged parts of the lash fiber, infiltrating the slightest gap to re-texturize and thicken each lash. In addition, Diorshow New Look reacts to body heat, allowing the serum to release its potent active ingredients as close as possible to the lash line. Lashes become stronger and denser day after day.
In 2002, Dior introduced Diorshow, the first Dior mascara directly inspired by professional makeup artist's techniques. Backstage at fashion shows, artists would use a toothbrush to create a dramatic, voluminous lash look. With its one-of-a-kind XL brush, Diorshow created explosive volume for a stunning catwalk look and has since become a cult favorite. In 2012 new technology in Diorshow New Look Mascara will deliver a very unique type of volume: infinite volume, lash by lash.