Makeup reviews and beauty tips. Follow my blog with bloglovin´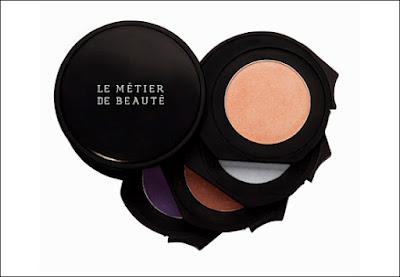 Spring is looking up, literally. For hues inspired by nature's most mysterious phenomenon, look no further than the night skies of the north and onto the runways of Fashion Week's favorites. The Aurora Borealis (a.k.a. the Northern Lights) dazzle the skyline with a light show only nature could create, inspiring fashion to continue its love affair with color for Spring 2012, but with a softer touch.
Caused by a collision of naturally charged atomic particles in the atmosphere, the Aurora Borealis turn the sky from green to purple to blue – magnetic color abounds. Beauty becomes a natural extension with soft focus, yet edgy hues flattering every face. "I think of the Northern Lights like watercolors in the sky," explains Mikey Castillo, Director of Color and Education for Le Métier de Beauté. "No matter what the color, the sheer background of the night sky grounds the look, creating a subtle color that looks amazing on every woman."
For an Aurora aura of your own, try Le Métier de Beauté's new spring collection, The Northern Lights. A patina of golden neutrals, silvery blues, bronzes and violets creates a collision of color for a prismatic finish.

The Northern Lights Kaleidoscope Eye Kit contains Ionic, a satin/matte neutral sunset, Sky, a pale shimmering skyline blue, Magnetic, a blazing copper and Equinox, a satin/matte twilight violet. Applied using Le Métier de Beauté's signature Couche de Couleur layering format, the result is multi-dimensional, turning color on its axis.
Lips deserve the best spring has to offer as well. The Aurora Kaleidoscope Lip Kit has four options in Le Métier de Beauté's delicious Lip Crème lip gloss formula. Begin with Illuminate, a shimmering hot pink with a sheer finish. Next, layer on Voltaic, a satin-y nude mauve. For a pop of color try Dynamos, an effervescent coral-tangerine. And finish with Eos, an opaque fuchsia

With the winter gloves off and sky-high heels still ruling the runways, striking colors on hands and feet extend the trend. Begin with Le Métier de Beauté's Two in One Top & Base Coat to lock in color. Next, choose from Aurora, an icy blue, Solar Flare, a dusky rose-pink and Faraday, a shimmering lavender taupe