The new Catrice Limited Edition "Out of Space" will show you from middle of June the mysterious beauty of universe.
The deep blue planet impinges on the same star-metallic effects and spherical forms with gold and silver shades of a galaxy of opportunities for extraordinary looks - this summer, for futuristic trends.
It seems not to be from this planet. Wild and exotic worlds.
Self-confident Amazons roam the urban jungle and emphasize her feminine strength with a stunning make-up, based on deep green and khaki tones, punctuated by bright accents in pink, orange and mustard yellow.
Out of Space by CATRICE – Baked Eyeshadow Planets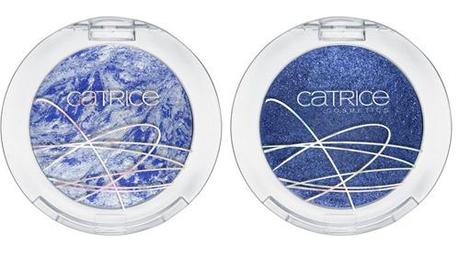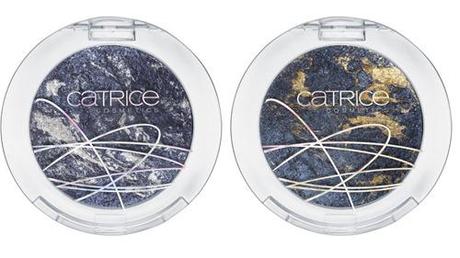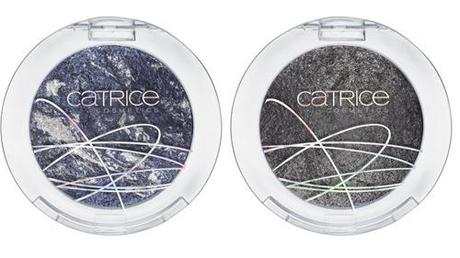 Deep, intensive and multidimensional – the Baked Eyeshadows skillfully accentuate your eyes. The high pigmentation and soft texture can be applied moist as well as dry. Thanks to their pearly pigments, they will make your eyes shine like the stars on a clear summer's night.
Available in
C01 Supernova Skywalker
C02 Back To Pandora
C03 Next Stop: NeptuneC04 Saturn-Day Nightfever
C05 Venus vs. Mars.
Around 3.49 €*.
Out of Space by CATRICE – Gel Eyeliner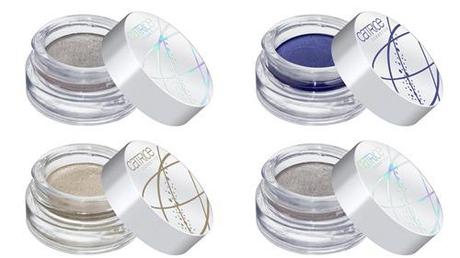 The Gel Eyeliner creates the most gorgeous eyes in the universe with a radiant look in the trendiest colors of the summer season – spherical blues and futuristic gold and silver. Available in the especially long-lasting colours
Available In
C01 Empire Behind The Sun,
C02 Houston's Favourite
C03 Silver's Shuttle.
Around 3.99 €*
Out of Space by CATRICE – Eyeliner Brush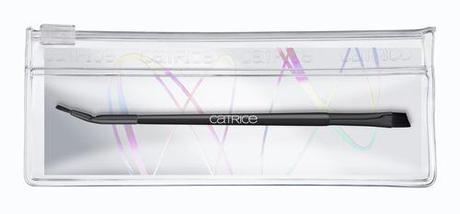 As inseparable as Venus and Mars - the Gel Eyeliner and its Brush. The professional brush with two different ends is ideal for applying creamy textures like the Gel Eyeliner accurately. So would you prefer a subtle or a dramatic finish today? Around 2.49 €*.
Out of Space by CATRICE – Effect Lipstick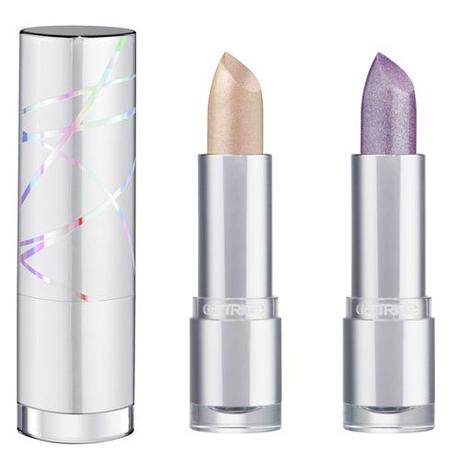 Seductive lips at lightning speed? Applied on its own, the Effect Lipstick conjures a subtle shimmer to your lips. Used as a topper on another lipstick, it guarantees an extraterrestrial and iridescent kaleidoscope of colours!
Available in
C01 My Milkyway
C02 Discover Purple Pluto.
Around 3.99 €*
Out of Space by CATRICE – Make-up Base

A smooth and naturally beautiful complexion is the ideal basis for the breathtaking Out of Space look. This can easily be achieved with the Make-up Base. Its delicate, slightly shimmering texture covers up small impurities of the skin for a soft and radiant complexion! An absolute must-have when you're heading to the orbit of fashion!
Around 3.99 €*.
Out of Space by CATRICE – Ultimate Nail Laquer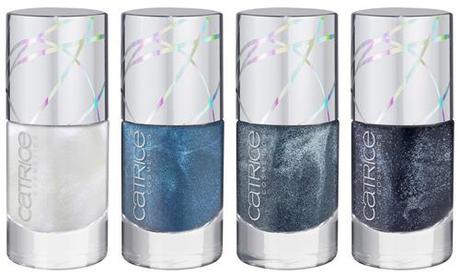 The universe shines in the most beautiful colors – from the intoxicating blue of Neptune to the glittering stars of the Milky Way. In addition to absolutely trendy colors, the CATRICE Out of Space Ultimate Nail Lacquer offers coverage, durability and innovative effects that are out of this world. High shine or a brushed metal look – with Out of Space, everything is possible!
Available in
C01 My Milkyway,
C02 Houston's Favorite,
C03 Beam Me Scotty! 
C04 Moonlight Express.
Around 2.49 €