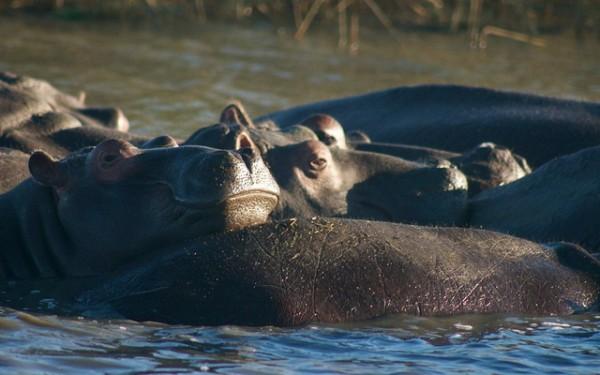 My hippo tour in iSimangaliso Wetland Park was one of the highlights of my trip to South Africa!
iSimangaliso Wetland Park is South Africa's first UNESCO World Heritage Site spanning 280km of coast line.  Its home to species such as the endangered Samango Monkeys, crocodiles and a whopping population of approximately 800 hippos!
Although hippos are herbivores (plant eaters), they are considered to be one of the most dangerous animals in all of Africa.  They don't want to eat you, but they do want to keep you out of their territory.  Heritage Tours and Safaris takes you up and close to hippos (safely on an open air covered boat) in the largest estuary in Africa.
Observing hippos in their natural habitat is one of the most incredible wildlife viewing experiences I've ever had!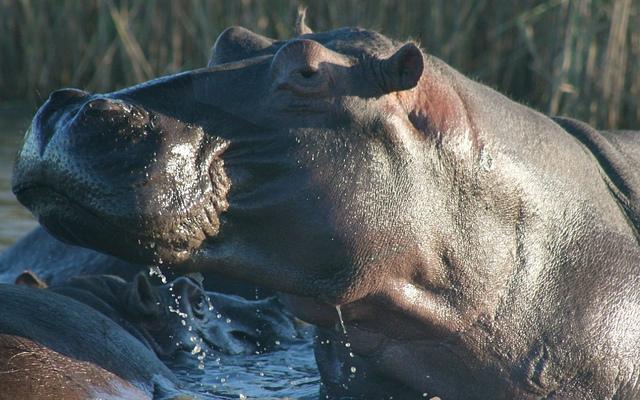 On our two-hour cruise up the estuary I learned that hippos can't swim or even float for that matter.  They simple walk or gallop along the bottom  like an aquatic ballerina, their toes just skimming the bottom. Hippos are also the only mammal that can open its mouth more than 150˚ – as this guy demonstrates: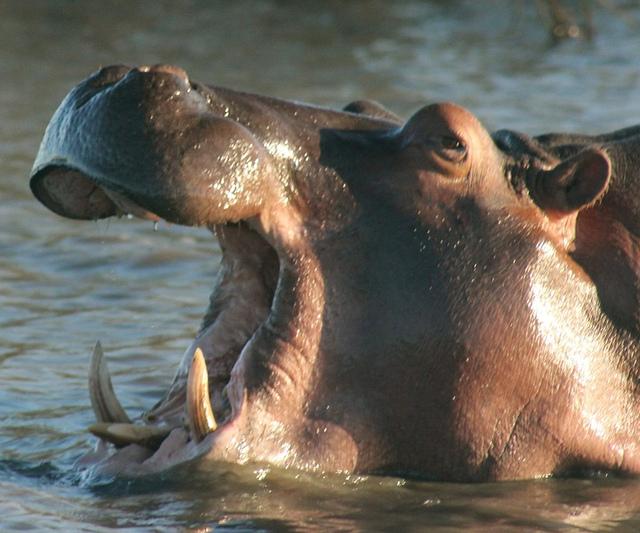 Is he yawning because: 
He's threatening another hippo, or ….gulp….you
He's trying to cool down by yawning into the wind
The most obvious…he's tired