An unusual family of animals is winning hearts on Instagram, attracting at least 77,000 followers so far — and counting.
The eccentric but devoted family consists of a golden retriever, a hamster, and 8 birds — 2 cockatiels, 4 parakeets, and 2 tiny finches.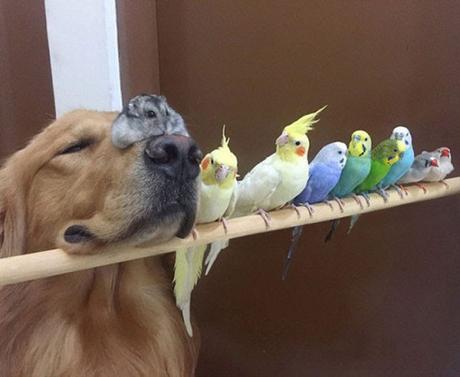 31-year-old Luiz Higa Jr. of São Paulo, Brazil, tells PetaPixel that his animal family began with Bob, the golden retriever, a cockatiel and a parakeet.
Higa said, "I put them together to see their behavior. It was nice, so I decided to have them play together sometimes during my free time."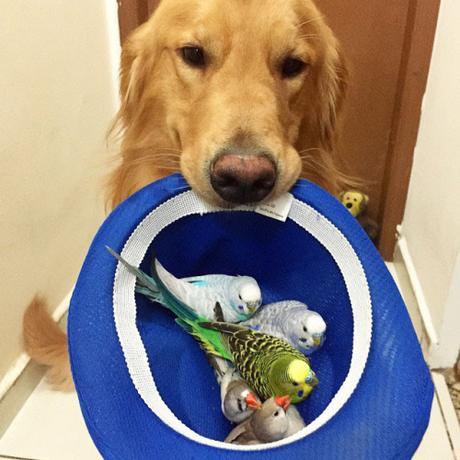 He then added more birds and a hamster to the group.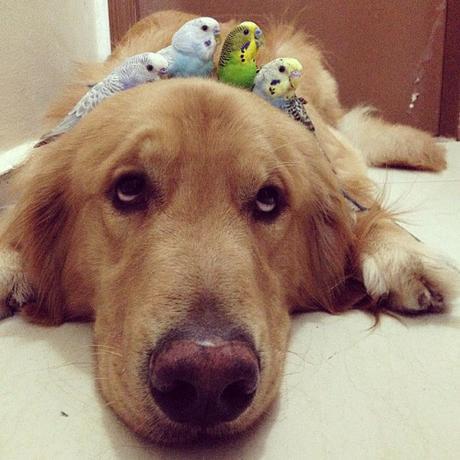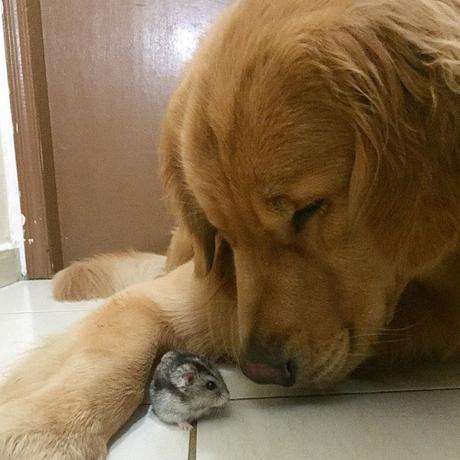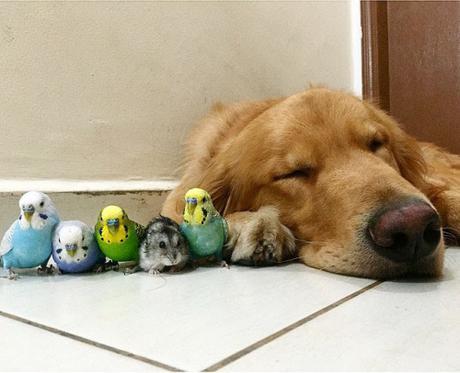 As the animal family grew, Higa's Instagram account steadily increases in popularity.
Higa's photos show the darling family playing together and being goof-balls….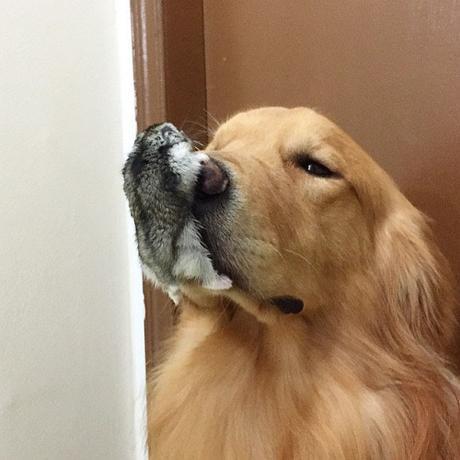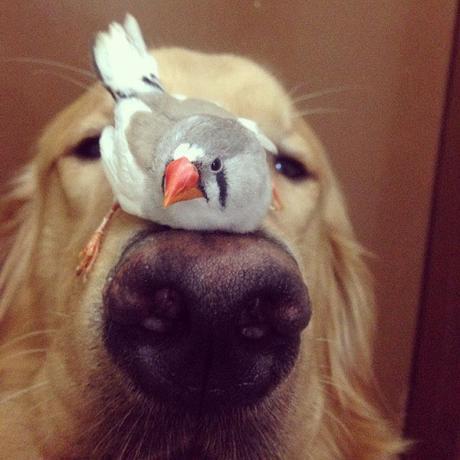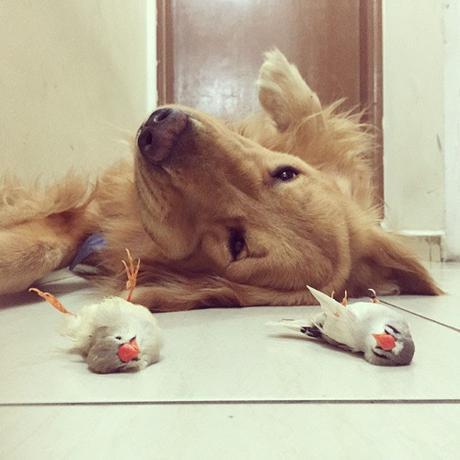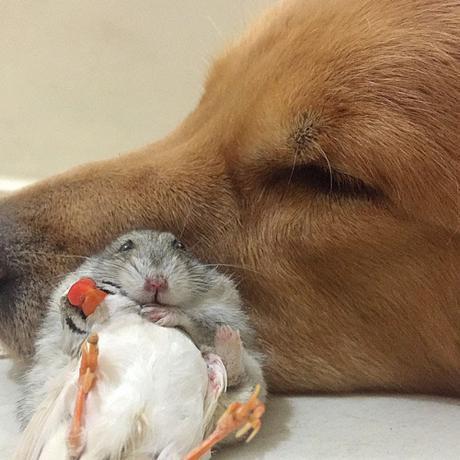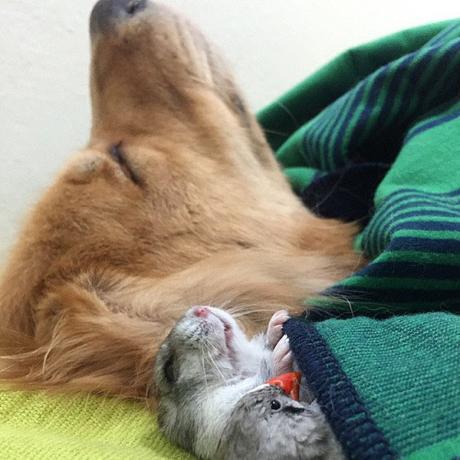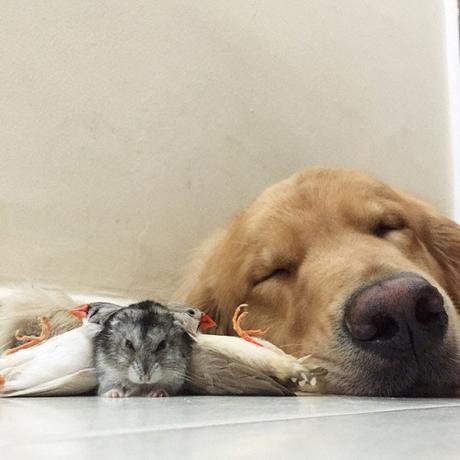 …but also solemnly posing and resting together.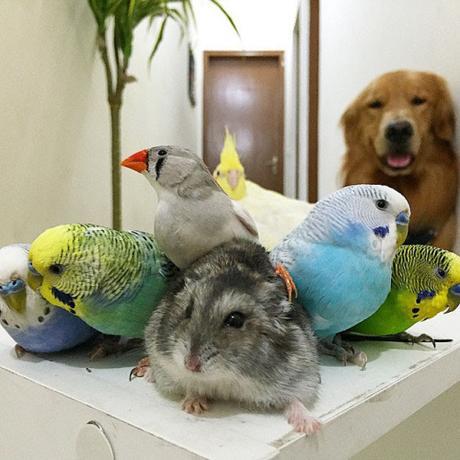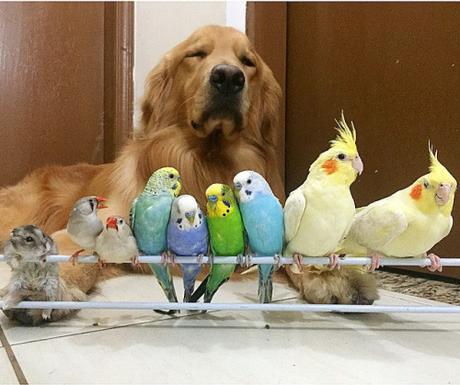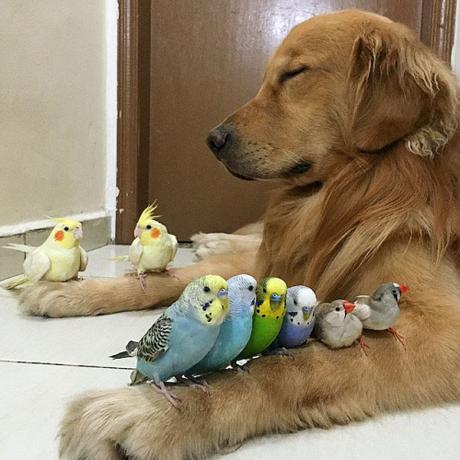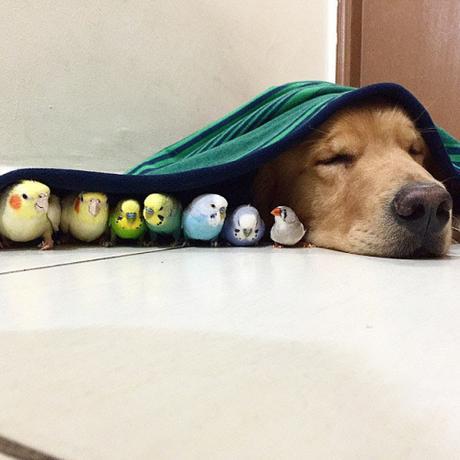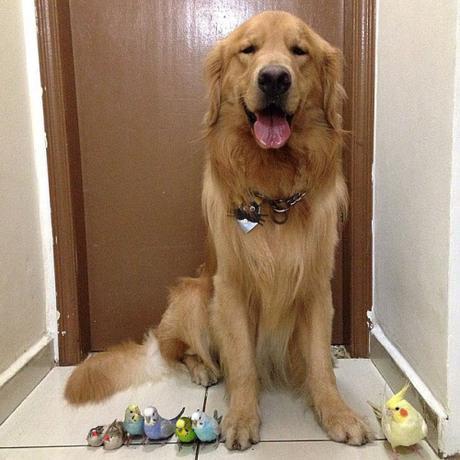 Here's Higa with his animal family. Look at Bob's goofy side eyes! LOL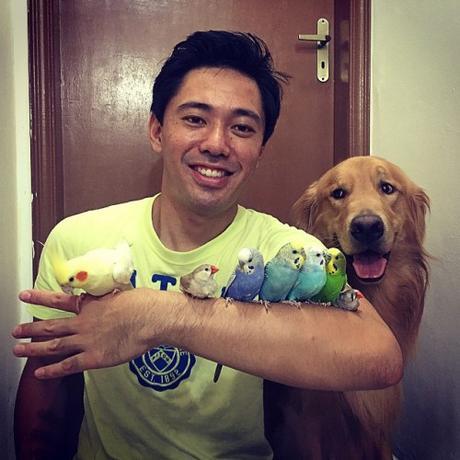 Click here for Luiz Higa's Instagram.
Click here for Luiz Higa's Facebook page.
H/t Kelleigh <3"><3"><3"><3"><3"><3
This unusual animal family has such purity of heart! Indeed, St. Bonaventure called animals "creatures without sin".
For there was no Fall among animals and, thus, no original sin. That, in turn, means that unlike humans, animals are not born fomes peccati — tinder for sin.
~Éowyn