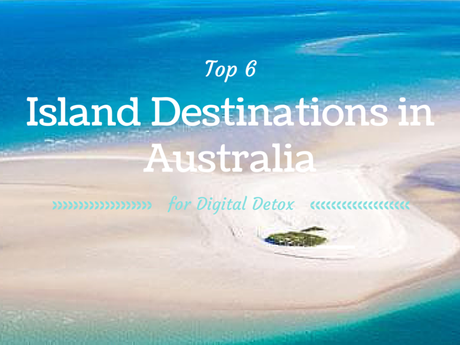 From time to time it feels rejuvenating to untag myself from the comfort of the digital world and sign in on life itself.
And it doesn't have to be the suggested few weeks or even months – I know I'd go pretty crazy without posting on Instagram or getting my pinning fingers on! Realistically, a healthy and productive digital detox holiday can simply involves a few days of pure relaxation where you can spend quality time to reconnect with your own soul or with your loved ones (I've blogged about how Vanuatu is amazing for a digital detox escape here). A period where you replace your bluetooth with absinthe blue waters, and your television with postcard worthy views. Oh, yes. It's time to pack your bags – without your smartphones and laptops, of course – as I've uncovered six island destinations in Australia that are idyllic for your digital detox.
♥ Fraser Island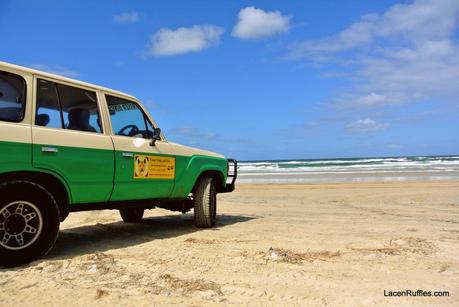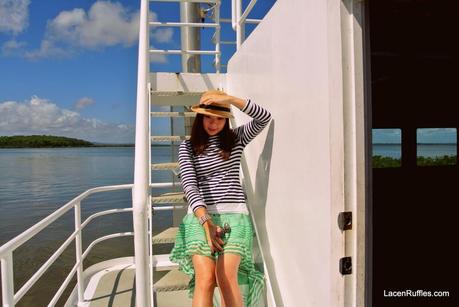 This is Fraser Island from Brandon Li on Vimeo.
If I had to hashtag Fraser Island it would have to be #Paradise. Recognised as the largest sand island on earth with its diamond blue waters, 1,000 year old forests growing in sand, and home to over 350 unique species, there is no other word to define this piece of gem.
Having traveled there quite a few times (blogged here), there're a few exciting ways to experience Fraser Island. I traveled solo on my first trip and I took a 3-day guided tour with Australian Sunset Safaris. Taking on two or three day tours, you'll not only uncover Fraser Island in its purest form, you'll also have some friendly local tour guides who go above and beyond their obligations. The best thing about doing tours as solo travellers is that you mingle and make friends with like minded globetrotters on your journey.
Two of my favorite Fraser Island experiences have got to be dolphin and whale watching expeditions, and dipping in the cool of Lake Birrabeen. At first sight, I immediately thought -"Ah, where have you been all my life, Lake Birrabeen?!". Although it isn't as famous as Lake Mackenzie, Lake Birrabeen offers sophisticated beauty. The tea-tree leaves that fall in the crystal water temporarily stain parts of the lake creating earthy colours – and might I add – are also great on the skin! Raw natural treat for your skin while on the road? Priceless.
♥ Rottnest Island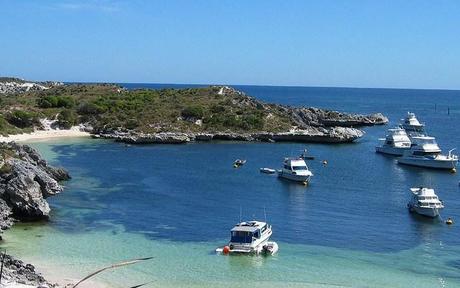 Image credit: flickr.com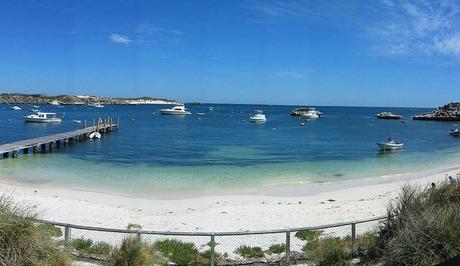 Image credit: flickr.com
Rottnest Island: A Moving Postcard from Lisa Moate on Vimeo.
The current display on my desktop background is the undeniable beauty that is Rottnest Island. Located just 19 km off the coast of Perth, once travellers visit the island any misconceptions about the name are quickly banished! Offering numerous adventure tours, historical spots and a variety of activities, Rottnest Island ensures its visitors that iPads and iPhones are a thing of the iPast.
The best way to experience the island? During a gorgeous spring or summer day, there would be no better way to explore this paradise than by biking – after all, cars are excluded in this island. And by the way, this natural playground boasts a generous 63 beaches and 20 bays so the chances of you discovering a private getaway for you and your sweet pea is very likely! But if you're looking for a bit of fun time with groups of besties, then you can head to Just 4 Fun Aqua Park in Thomson Bay. From trampolines to air soccer, ping pong to mini putt putt, there's no better way to enjoy each other's company and actually have some Facetime.
♥ The Tiwi Islands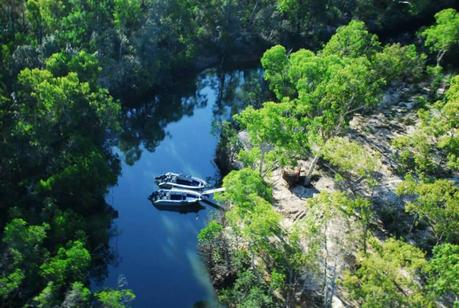 Image credit: tiwiadventures.com.au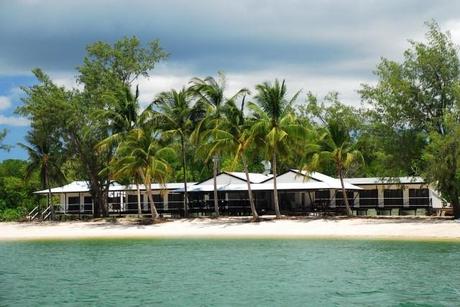 Image credit: tiwiadventures.com.au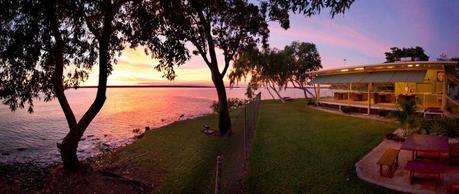 Image credit: tiwiadventures.com.au
Coined as the Island of Smiles, The Tiwi Islands and its people certainly have their visitors beaming from ear to ear. Situated 80 km North of Darwin, The Tiwi Islands comprises of two islands – Bathurst and Melville. Home to the Tiwi people, otherwise known as The Tiwis meaning 'We People', they have developed a vibrant culture known for producing exquisite Aboriginal art while having a passion for Aussie Rules football – weird, right? Although the Tiwi Islands are restricted from visiting, there are numerous daily-organised tours from Darwin.
A few things I cannot wait to experience are learning the rich tradition and culture of Tiwi women and learning about how they weave pandanus. For the adventurer, I'd highly suggest booking a tour with Travel NT. With a local indigenous tour guide, you'll simply kickback, relax, enjoy a swim in the beautiful Tomorapi Falls and marvel at the diverse landscapes.
So tell me my fellow travelettos, are you ready to start your digital detox in one of these mind-blowing Australian islands destinations today? Perhaps you have other islands you'd recommend? Just remember, whether you're doing your digital detox solo, with friends or with your sweet peas, staying connected in this world doesn't always involve your smartphone or keyboard. Most of the time, a stunning view and great company are all you need. No hashtags required.
Part 2 of my digital detox holiday top picks to come next week so be sure to jump on to my mailing list to be the first to know.
Until next time, keep exploring.