Well, we still don't have internet. Four days turned into seven and there's no end in sight.
In great more interesting news - we are in our new house! Pictures to come, I promise. It feels so wonderful. Waking up in between walls I own, under my very own roof.
We closed on Thursday. My husband's family came into town that night and that weekend the boys re-piped the entire house. We moved in Sunday.
My knees are killing me, I'm so tired I might fall asleep in Pangaea as I type this - but I'm a home owner and that's exciting.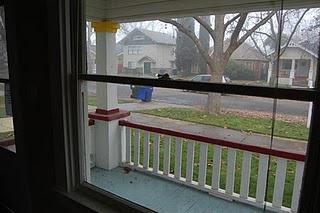 View from our front window
One problem with not having the internet is my problem solving skills are greatly diminished. When faced with a challenge I have to either find the answer in a book or my head. I really miss the days I could just google how to broil steaks or how to hang pictures from a picture rail...
Just looked up that last one - the solution I found in my head was totally wrong. Apparently there are special hooks for using picture rails. Darn!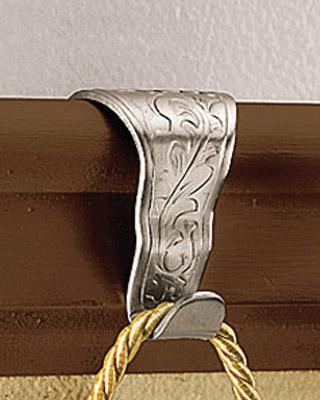 Since I was remiss about getting you events on Monday here are some upcoming to-dos in Sacramento:

Sacramento Pillow Fight Day:
Fremont Park April 2, 3-4 pm - Bring your soft pillows and join in an attempt to break the world's record for largest pillow fight. There are currently 1,204 people RSVPd for the event and the world record is 3,706, so spread the word.
Sac Tweet Up
-  DeVere's Irish Pub, March 31st 6-8 pm - Come out and put faces to twitter handles.
I also missed my
"All the Good"
post so here's my pick for this week:
Zip Cars are coming to Sacramento!!!!!
This is
awesome news
. I found out about these things a while ago when looking for alternatives to owning a car. You pay a monthly fee and get to use the car for a charge when you need it.
Considering the average cost of own a car is around $7,000 a year, these little babies can save money, decrease congestion and help the environment.
If you were thinking about going car-less but still wanted something to run errands with - this is a great solution. Sacramento's not on the Zip Car site yet but Capital Public Radio reported the cars should be on the streets as early as tomorrow. Here are their rates.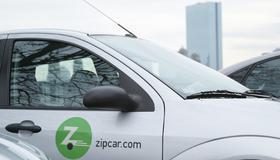 photo credit: Sacramento Business Journal