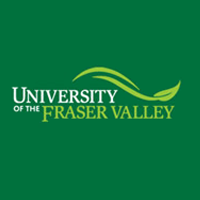 University of the Fraser Valley, Department of Geography and the Environment
Added by UFV_GATE
0 reviews
Listed in Education, GIS, University
33844 King Road, University of the Fraser Valley, Abbotsford, BC V2S 7M7, Canada
604-504-7441
Updated:
Oct 21, 2014
Overview Reviews
Comprehensive Geography program offering BA (Geography) and BSc (Physical Geography) degrees. Students can also complete a 32-credit certificate in Geographic Information Systems as part of their degree, or as its own credential. The Department of Geography and the Environment places a heavy emphasis on applied learning in the field and through placements regionally and globally.
Related
---
Tags:
environment, Geographic Information Systems, Geography, University of the Fraser Valley
Please login to add your review.