This is a college review of University of Delaware. My name's Amber, and I'm on a quest to find the perfect college to go to school at to study fashion design. I visited five colleges and toured them, took notes and pictures, and published my findings. To see the full list of all the schools and links to their posts, check my master post of fashion colleges.     University of Delaware is located in Newark, Delaware. Overall it seems like a pretty good school. Here's a list of facts about UDel:
Facts
-small college town, medium sized school 3,500 graduates
-most classes under 25 people, 24% of classes have between 26 to 50 kids
-about 150 majors and 100 minors
-you can double major
-you need to apply upfront to the honors program
-deadline for everything is December 1st
-common app application only
-mid-march decision notification
-costs about $39,818
-has Greek life (20% kids participate) and housing for Greek life
-they use PNC Bank with atms on campus
-there are lots of seeing eye dogs around
Here's a list of positive things I found:
Pros
-has an honors program, kids in the honors program live together
-tier 1 research university
-has lots of art studios for ceramics, design, lens media, painting, etc.
-you can study abroad in 35+ countries, 40% of kids study abroad across all majors
-300+ student organizations
-you can start your own club if you have 5 members
-32 team club teams and hundreds of intramurals
-has a career services center (resume workshops, mock interviews, career guidance, help you plan out your 4 years in college)
-housing for all 4 years
-they read EVERYTHING on your application (most important in order: highschool transcript, SAT/ACT scores, essays/personal statement, talents/involvement, letters of recommendation)
-gives merit-based scholarships and automatically consider if your application is turned in by December 1st
-has need-based aid (file FAFSA form by February 15th)
-has entremeneuur studies (mostly for business majors)
-has class with live stock market tickers (Exelon) (can get Bloomberg certified)
-free computer tech help, whole campus is wireless
-free campus buses every 5 to 10 minutes, they run untill midnight or 4am on weekends
-freshmen can bring cars on campus
-has music festivals
-has a 5 star restaurant upstairs in the foodcourt
-emails you when you get a package
-on-campus movie tickets are $3
-there's a pool, rock wall, and fitness classes included in tuition
-there are two big quads
-tons of bikes around! (i like bikes :P)
-uses the blue light security system
-there is an archway called the "kissing arches" where people go to kiss because when UDel was split with girls/boys, they would meet up there to kiss haha
-there is a nail painting club
-4 dining halls, with 5 different meal plans, including all you can eat
-lots of Asians there (i love asians! haha)
Here's a list of negative things I found:
Cons
-people dress casually/frumpy (no fashion sense there!)
-people there don't look very happy (because they don't know how to dress??)
-some dorms have no A/C
Photos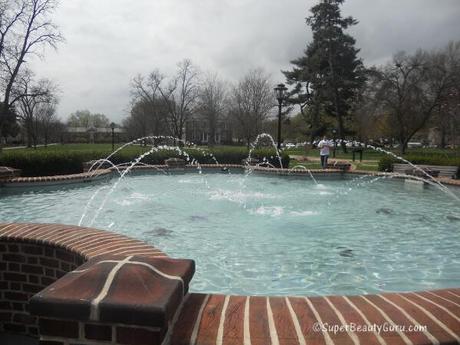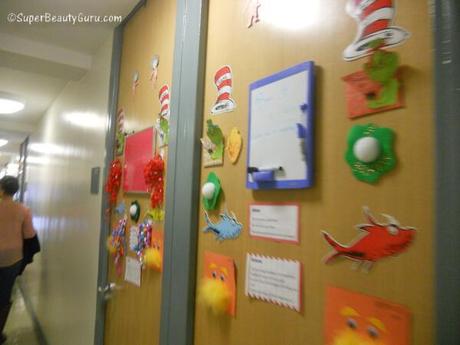 dorm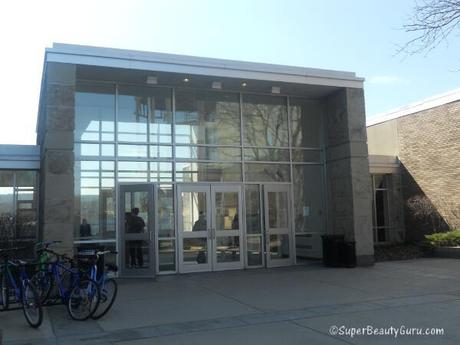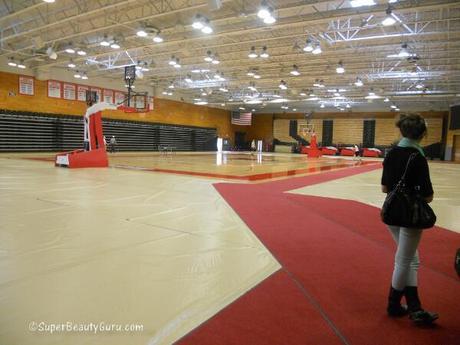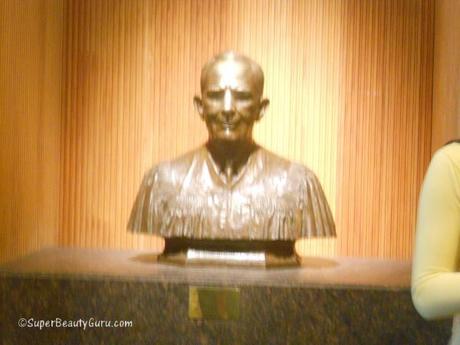 Rub his nose for luck, slap him if you ended up doing poorly on your test.