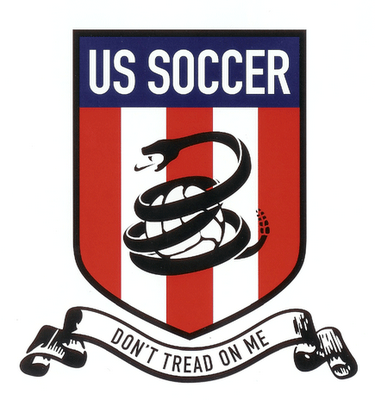 The US Men's National Team cruise into the Gold Cup semifinals with a comprehensive win over Jamaica.
The American side's struggles were well documented going into the quarterfinals, starting with their shock 2-1 defeat to Panama on June 11th - the country's first ever loss in the Gold Cup group stage. They secured a narrow 1-0 victory over Guadeloupe three days later in order to advance to the quarterfinals, where they met an impressive Jamaican side. The "Reggae Boyz" racked up an impressive +7 goal differential in their three group stage victories over Grenada, Guatemala, and Honduras. The US managed a meager +2 differential over the same span.
The nerves of Sam's Army would only increase as Coach Bob Bradley announced US star Landon Donovan would be left out of the starting lineup shortly before the match. Bradley opted for a lone striker up top, abandoning the 4-4-2 used in the squad's previous three matches.
The US dominated from the opening whistle. An early Jozy Altidore injury and subsequent replacement by young Juan Agudelo was the sole hiccup on the night for the Yanks. Their constant bombardment of the Jamaican goal paid off shortly after halftime. A Jermaine Jones long range effort looked an easy save for Jamaican keeper Donovan Ricketts before a careless Reggae defending leg redirected the ball into the back of the net - an own goal in my estimation. Clint Dempsey, who was playing with obvious conviction after this performance against Guadeloupe, finally made it onto the scoresheet for the US. After a straight red card left Jamaica a man down, Clint found himself on the other end of a Juan Agudelo cross feet from the opposition's net. A subtle hesitation sent Ricketts sprawling to the ground, leaving Dempsey to dribble around the Jamaican keeper and slot home an easy second goal for the Americans.
(Excuse my Spanish..)
These were the only two goals given up by the Jamaicans in the tournament, but they came at the most unfortunate stage. The United States earn themselves a much anticipated rematch against Panama in the Gold Cup semis on Wednesday - the winner of which takes on the winner of the second semifinal match between Honduras and Mexico. --------------------------------------------------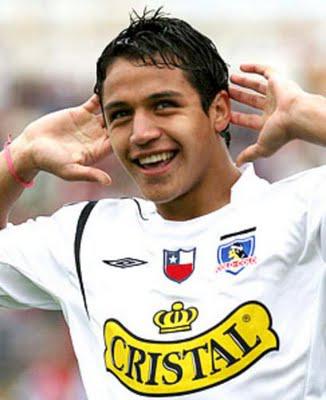 In transfer news, the race for Udinese winger Alexis Sanchez appears to have reached a conclusion. The winner: Barcelona. The Catalans were able to outbid both Manchester United and Manchester City to secure the highly touted Sanchez, who, for the measly price of 32M pounds, will become yet another prize in the ever growing Barcelona attacking collection. Although I'm sure he'll perform nicely for his new club, and he'll undoubtedly win several trophies in the coming years, it's always a bit of a disappointment for me, as an international football fan, when a player of his caliber goes to collect dust on the Barcelona mantle.