For unique hotel experiences, exciting urban boutiques, and luxury city resorts. Our top 10 Design and Boutique hotels in Singapore covers the top tourist spots of Singapore's city centre, from the budget havens of Chinatown and Little India, to the waterside retreats of Clarke Quay and Marina Bay. Perfect for the independent and style conscious traveler to break free from the bland. These are our top 10 Design and Boutique Hotels in Singapore.

---
1. Marina Bay Sands Hotel (Marina Bay)
With 963 guestrooms at the Sands Hotel it is in no way boutique, but as a unique hotel experience it is no doubt hard to beat. Located with the iconic Marina Bay Sands building the Sands Hotel towers over the Marina Bay and shares some of the best city views over downtown Singapore. The hotel itself is integrated within the three towers of the Marina Bay Sands and guestrooms start surprisingly cheap on the lower floors (19th) only to rise into ultimate luxury on the upper tiers. To top off the experience ever guest has privileged access to the world-renowned infinity pool and Sands Sky Park located on the cantilevered rooftop of the 56th floor. Marina Bay Sands offers by far the best views of our design and boutique hotels in Singapore.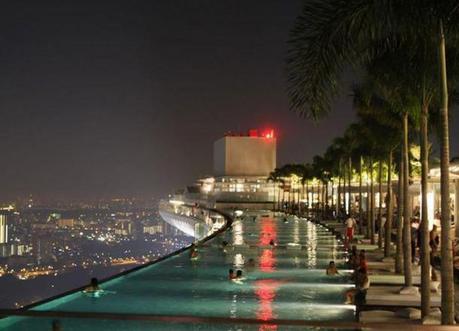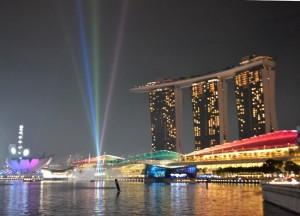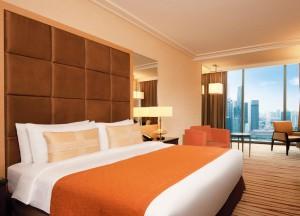 ---
2. Amoy Hotel (Chinatown)
The Amoy Hotel draws inspiration from its location set in a collection of 170 year old shophouse buildings in Far East Square. The area was once a landing site for Chinese immigrant boats arriving in search of a better life in Singapore and the hotel entrance opens to the local Fuk Tak Chi Temple (Museum) which was the entry point to local community. Hotel interiors are designed to reflect this heritage mirroring the tribulations of Singapore's early Chinese immigrants through heritage accents and carefully selected furniture of Chinese tradition. The concept recreates the living experience of early Chinese settlers, with a modern, contemporary and of course luxury twist. Amoy Hotel offers the best heritage experience of our boutique hotels in Singapore.
MRT: Raffles Place (0.3 Km / 4 min walk)  –  Prices Start: S$250  –  Full Details >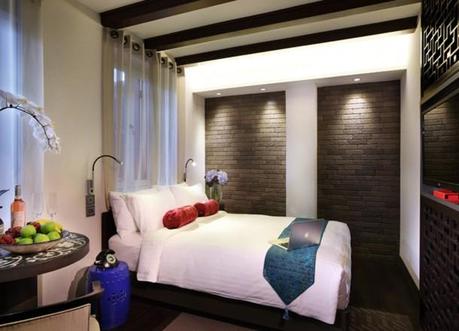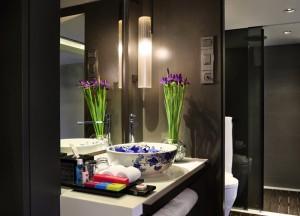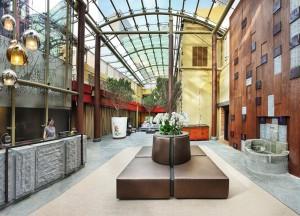 ---
3. Klapsons the Boutique Hotel (Chinatown)
Refined luxury with a space-age twist. Nestled on the southern fringe of Singapore's central business district the Klapsons Hotel mixes futuristic design with ultimate comfort. With city views of the Singapore Port and the nearby heritage estate of Tanjong Pagar this cutting edge boutique hotel offers something completely new on every visit with each guestroom individually designed so that no two rooms are alike. On site treats include the equally distinctive Sleeping Rhino bistro and the Lucas Deli or, to drink in city views try the Farbika 17th floor sky-terrace bar. Kalpsons Hotel would be the most cutting-edge of our boutique hotels in Singapore.
MRT: Tanjong Pagar (0.5 Km / 6 min walk)  –  Prices Start: S$230  –  Full Details >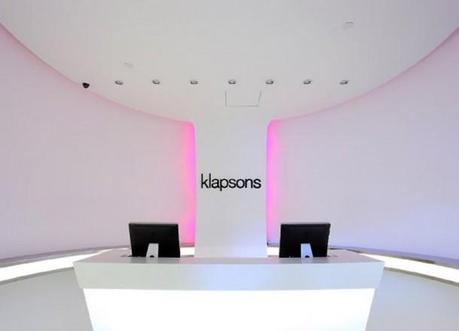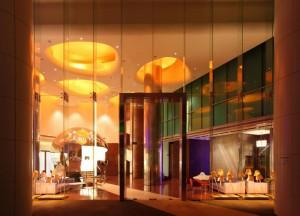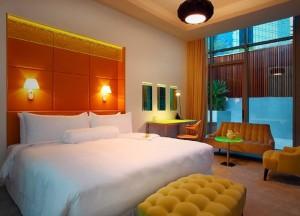 ---
4. New Majestic Hotel (Chinatown)
A ultimately unique heritage hotel, converted from a classic 1920's building and set with soaring spaces, dreamy bedrooms and a state-of-the-art design. Each of 30 guestrooms are designed exclusively by Asia's cutting-edge artists and designers with playful individuality from a mix of vintage and design furnishings, to the unique custom baths. Guestroom highlights include private gardens, attic-style rooms with loft beds and high ceilings, mural-painted walls and novel effects like levitating beds and see-through aquarium tubs… No doubt the most unique and creative of our boutique hotels in Singapore.
MRT: Outram Park (0.1 Km / 2 min walk)  –  Prices Start: S$220  –  Full Details >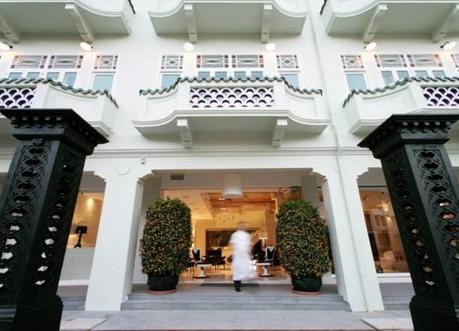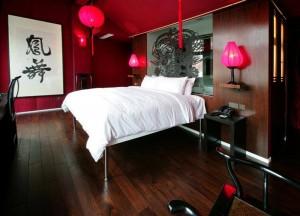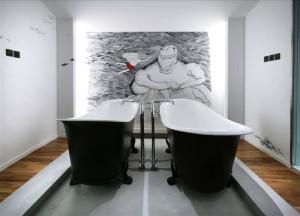 ---
5. The Scarlet Hotel (Chinatown)
With vivacious and sexy character the Scarlet Hotel is noted for being the first luxury boutique hotel in Singapore. Found on the historic Erskine Road, near a row of 1868 shophouses, the Scarlet hotel is set in an original 1924 Art Deco building where architectural detailing have been expertly retained and lovingly restored. This 80 room property is bold, daring, and distinctive, pulsating with eclectic tension and with refreshing and creatively designed rooms. Onsite highlights include the bubbling soda Jacuzzi, and city skyline views from the Breeze Rooftop Bar. Scarlet Hotel is the most seductive pick of our boutique hotels in Singapore.
MRT: Tanjong Pagar (0.4 Km / 5 min walk)  –  Prices Start: S$210  –  Full Details >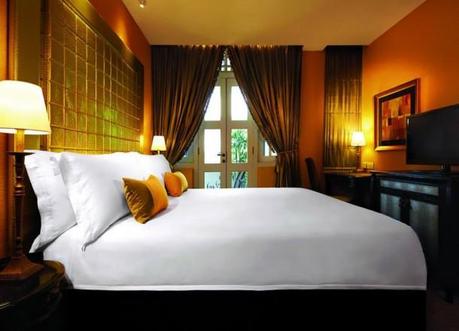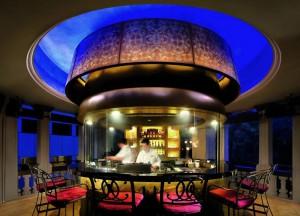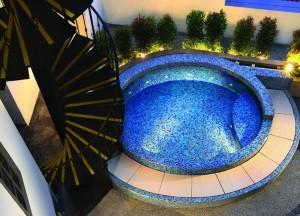 ---
6. Wanderlust Hotel (Little India)
A stay at the Wanderlust Hotel is guaranteed to be an interesting one. From a former 1920's school building the Wanderlust Hotel was redesigned by award winning design agencies in Singapore, each with full creative freedom. The result is a madcap and fantasy-filled, boutique hotel experience, each room with an individually unique, contemporary vibe. Some of the more memorable rooms include the origami and pop-art works, or maybe the whimsical loft rooms. The bar and on-site restaurant are equally distinctive or escape to the outdoor deck and customised mosaic-tiled Jacuzzi. Wanderlust Hotel is the most playful of our boutique hotels in Singapore.
MRT: Bugis (0.6 Km / 8 min walk)  –  Prices Start: S$160  –  Full Details >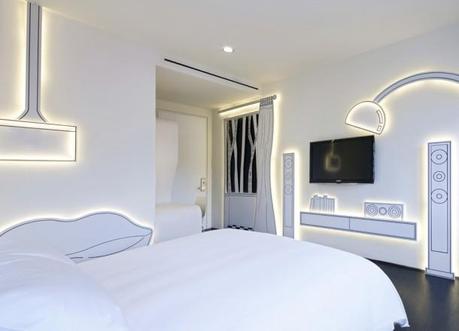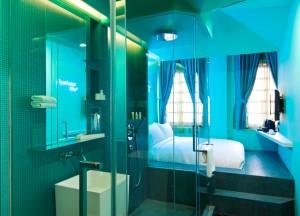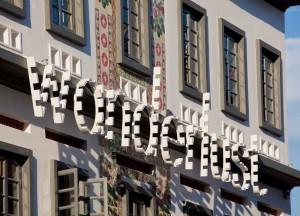 ---
7. Moon @ 23 Dickson Singapore (Little India)
Where contemporary chic meets compact design. The Moon @ 23 Dickson offers a stylish escape in the bustling Little India area of Singapore. With guestrooms attention is put in the detail with comfortable beds lined in snug, three-inch toppers, and thoughtfully long pillows to give optimum comfort. Upgrading the stay gets an open air balcony with sunken bath in the Moonlight Suite. The Moon Hotel offers luxury without the fuss and comes with an affordable price tag.
MRT: Bugis (0.6 Km / 8 min walk)  –  Prices Start: S$150  –  Full Details >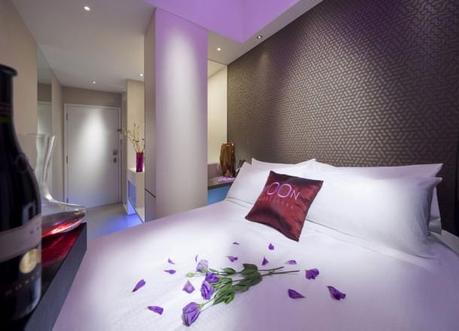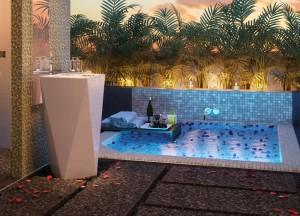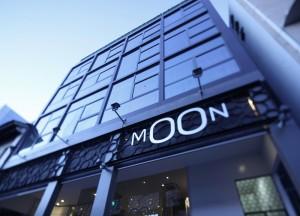 ---
8. Hotel Clover the Arts (Clarke Quay)
This novel and whimsical boutique hotel is uniquely designed to reflect local culture, character and geography of the surrounding area. Guests can choose from 44 guestrooms each with their own unique design and painted wall art, as to be like no other. Hotel Clover is ideal for travelers seeking charm, comfort and convenience and is well-positioned at Clarke Quay / Riverside an area popular with nightlife, entertainment and views of the Singapore River. The most whimsical and fun of our boutique hotels in Singapore.
MRT: Clarke Quay (0.2 Km / 3 min walk)  –  Prices Start: S$110  –  Full Details >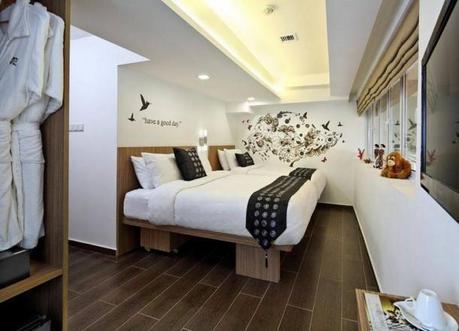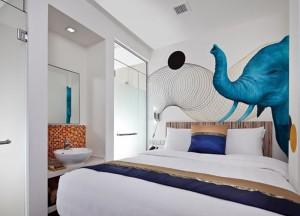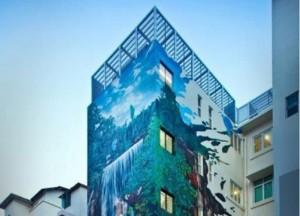 ---
9. Kam Leng Hotel (Little India)
Originally established in 1927 the Kam Leng Hotel was only recently rejuvenated, brought back to life as a contemporary and heritage boutique hotel. Through design the hotel now brings a unique feel of history and nostalgia through various rooms which reference the charm of early 1900s in Singapore. Through preservation and restoration the authenticity of old fittings, fixtures and furniture is set against the new of contemporary design interiors. Kam Leng Hotel is the cheapest option in our boutique hotels in Singapore.
MRT: Farrer Park (0.6 Km / 8 min walk)  –  Prices Start: S$70  –  Full Details >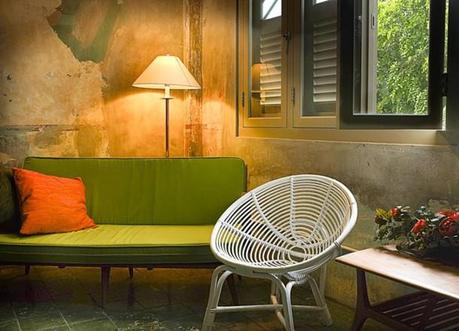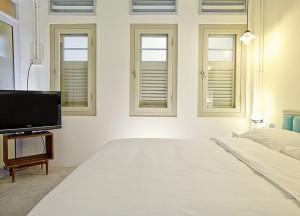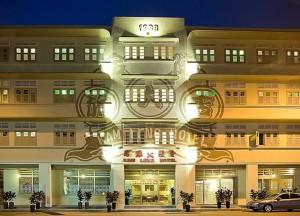 ---
10. Chic Capsule Otel (Chinatown)
At the Chic Capsule Otel each guest has their own access to internet and can stream videos from the comfort of their own sleeping area using private Smart TVs wall mounted in each capsule. The air-conditioned dormitories also include a sitting area and there is free Wi-Fi access in all the hostel's common areas. Other traveler perks include a shared lounge, a game room, a snack bar and discounted tickets to Singapore attractions. This is our flashpacker option for our boutique hotels in Singapore.
MRT: Chinatown (0.1 Km / 2 min walk)   –  Prices Start: S$40  –  Full Details >