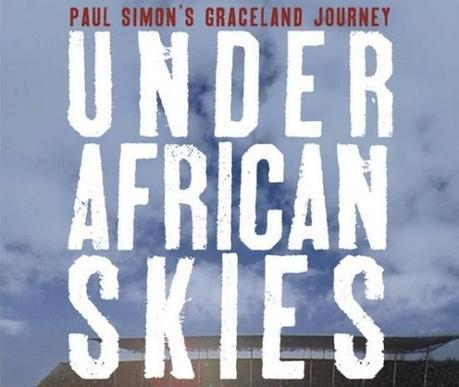 It has been just over 25 years since Paul Simon released his revered album Graceland.  To commemorate the anniversary, Sony Music in association with A&E Indie Films and Radical Media produced a documentary titled Under African Skies which was screened on June 5th at New York's legendary Ziegfield Theatre. The screening was followed by a talkback with Simon and Director Joe Berlinger, moderated by Bob Costas.
The film follows the story of Simon's trip to South Africa in 1985, his collaboration with local musicians on the making of the album and their first world tour in 1987, all amidst the intense racial tensions of apartheid and a cultural boycott imposed by the UN and the African National Congress (ANC). Archival footage is juxtaposed with footage from Simon's return to South Africa and reunion with the original band last year. Bolstered with commentary by colleagues such as Sir Paul McCartney, Quincy Jones and David Byrne as well as New York Times music critic Jon Pareles, members of the band and current and former members of the ANC, this is a captivating story of triumph through music.
"To me, music films have to have another layer to them," Berlinger explained after the screening, admitting that he was wary when the record label initially approached him to make this film, and wanted to ensure that it would tell the story of the anti-apartheid movement while also celebrating the music.
Today, Berlinger attests, "the film is held in almost religious reverence in South Africa," though 20 years ago it led to worldwide political scrutiny for Simon.
"We don't consider you as someone who tried to stop our struggle," a South African political figure assures Simon in the film," We consider you as someone who fell into the whirlpool of our struggle and did beautiful things to change it."
Simon and members of the original Graceland band are heading back out on tour, playing nine shows in Europe followed by a few in South Africa.  The film premiered at Sundance last year and was aired on A&E.