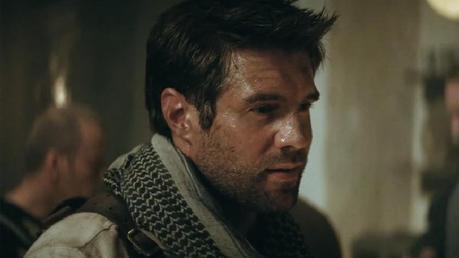 Filming for the Uncharted movie will begin in early 2015, director Seth Gordon has announced, even though the studio has yet to find an actor to play Nathan Drake.
Speaking to Zap2it, Gordon confirmed that the setting of the film would be "very international" with scenes taking place "all over the world", and suggested that it could expand on the events of the first game.
"It's going to honor the mythology of the game," he said, "but I would say honor some of the most interesting stuff from the first one and build from there. There's some stuff that isn't in the game."
He continued: "I love the complexity and frankly the sophistication of the storytelling in the game, and we aspire to that -- but don't want to tell the exact same story, of course -- so something that doesn't break the rules of what it did but expands. Because I feel like the people who play the games and know them well don't want to just see the same story told. You want extra shades."
But whoever does end up portraying Drake, Gordon says that he wants them to be "a great actor".
"That's number one," he says, "and then if it's someone who has an actual jaw, that's even better. The game is so well done that you need it to live up to that. There's no way we'd do the inverse of that where it's somebody famous who can't [act]."