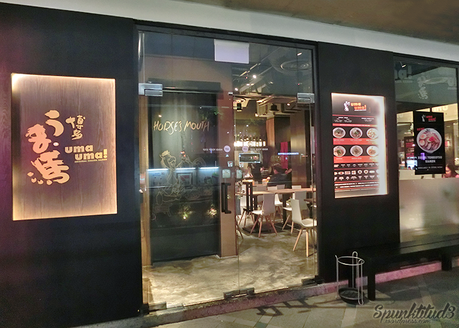 I love eating ramen. It's a simple bowl of noodles, yet there's so many methods of cooking it. Did you know there are over 26 types of ramen representing different parts of Japan (Source: Shin Yokohama Ramen Museum) – it's practically a cultural emblem!
One ramen shop which I have been wanting to try since it opened in July 2012 is Uma Uma Ramen in Orchard Road. News of snaking queues, being sold out within hours and crazy waiting times kept me away until recently when I mustered up the courage to embark on my gourmet pilgrimage. Its popularity is no surprise since the famed Fukuoka ramen chain with 60 years of history was brought in by the people behind one of Singapore's top restaurants Iggy's. They also own the high-end Kaiseki restaurant Yoshiyuki just below Uma Uma Ramen.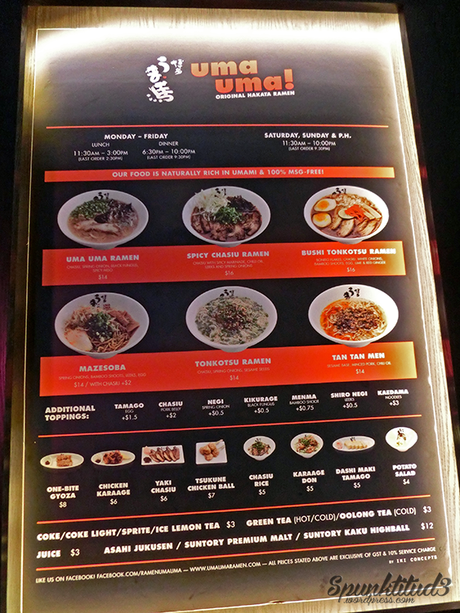 Established in 1953 in Fukuoka, Uma Uma Ramen's name stems from "Wu Maru". Upon taking over his father's business in 1994, Masahiko Teshima renamed it "Uma Uma Ramen"; a play on the original name of the restaurant as well as a pun on the Japanese word for "tasty".
Uma Uma Ramen's menu is far from superfluous – they have a succinct list, and do every dish well. They have a kind heart too – the noodle house recently celebrated their first anniversary by donating S$2 for every bowl of ramen sold to ABLE (Abilities Beyond Limitations and Expectations) for a month.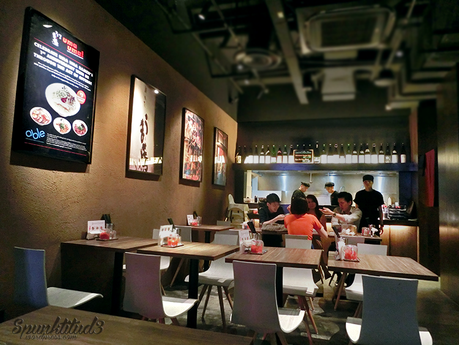 Uma Uma Ramen serves Hakata-style ramen which is considered one of Japan's top three styles of ramen (along with Tokyo and Sapporo).
Hakata is a city in the Kyushu region of Japan which has since been renamed Fukuoka. Two key characteristics of its ramen are thin-style noodles which are boiled very quickly (claimed to be created for the impatient Hakata child); and a soup made primarily with pork bones cooked over a long time (tonkotsu) to release the bone marrow into the broth, giving it its richness. The customer can also choose the hardness of the noodles according to one's likings.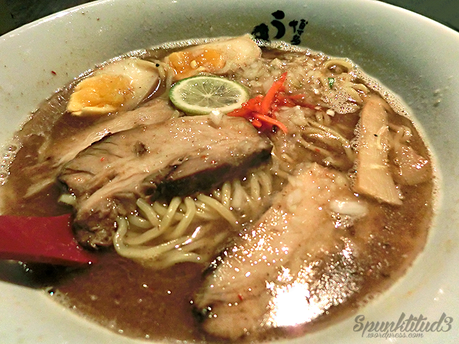 I went for a very enjoyable Bushi Tonkotsu Ramen made of bonito flakes, chasu, white onions, bamboo shoots, egg, red ginger and a very refreshing lime. It was so good.
A 3rd characteristic of Hakata ramen is the practice of Kaedama (替え玉) where still-hungry customers can order a second serving of noodles for the same bowl of soup. Noodle portions are kept small so you can eat them with the optimal hardness. I wasn't able to order Kaedama because…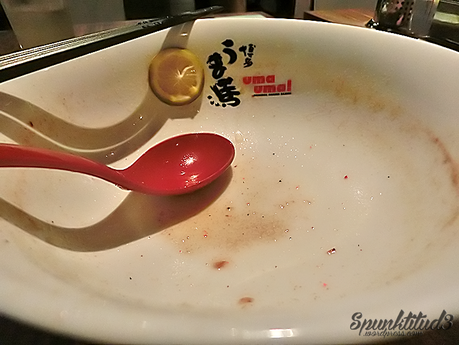 The soup broth was SO good I slurped it all up to the last drop!! Burp. *satisfied*
Uma Uma Ramen
583 Orchard Road #01-41/42/43
Forum The Shopping Mall, Singapore 238884
Nearest MRT: Orchard
Tel: +65 6235 0855
Website: umaumaramen.com

Opening Hours:
Mon: 11:30am – 3:00pm
Tues to Fri: 11:30am – 3:00pm, 6:30pm – 10:00pm
Sat, Sun and PH: 11:30am – 10:00pm
32.709655
-97.054558