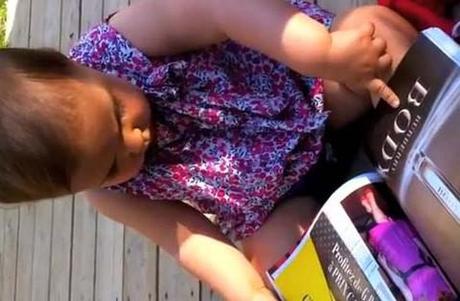 This iPad is broken. Rubbish.
When you've been brought up on Apples and iPads, a boring old magazine holds no appeal. At least that's what this one-year-old, the latest YouTube sensation, thinks. This video of the baby struggling to get to grips with a magazine that won't behave like the iPads she's used to, has amazed and appalled print lovers everywhere.
"'For my one-year-old daughter a magazine is an iPad that does not work", says the ominous video.
More viral video »