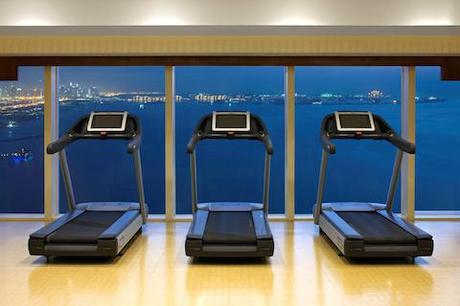 The home of exuberant decadence has launched The Ultimate Fitness Retreat in partnership with PTX Performance Training. The programme, devised to be physically and mentally challenging, involves a four day three night stay of hospitality and high impact 'performance' (they don't mention the e-word).
In this short space of time guests will be led through 'a dynamic and exhilarating journey of personal discovery designed to renew,rejuvenate and inspire individuals to embrace and sustain a positive change in their lives'.
In the spirit of the Burj guests will benefit from daily 45 minute massages, sunrise yoga, food demonstrations from incredible Chefs who also provide a full board of meals, snacks and drinks.
If any quick fix is going to work then this is it. Sign us up!