Buying a new home involves a roller coaster of emotions. From closing on the home, to packing, to settling your family in a new neighborhood, even simple tasks like going to buy rugs online can seem overwhelming. This simple checklist will help you keep your sanity and keep to your budget!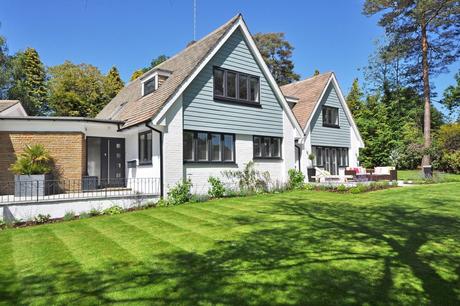 1. Be Patient
Yes, that might sound cliché, but you need to be patient. Your home will not look like your castle immediately. Unless you have unlimited funds or won the lottery, you will need to take a step back and plan out what you need versus what you want. So take a deep breath before you begin.

2. Plan
Take fifteen minutes in every room of your new home and jot down on paper what you think the room needs. Separate the list into repairs, large ticket items you need (ex. Sofa, bed), small necessary items (ex. Bathroom trash can or lamp), décor (ex. Candles), and your luxury want items (ex. Indoor water fountain).
Your list might look something like this:

Living Room
Repairs - Crack in ceiling and faulty socket
Large Items - Couch, Loveseat, large floor rug
Small Items - Media Case for DVD collection
Décor - Houseplants
Luxury - Larger TV
By separating the list into five distinct items you can move to the next step.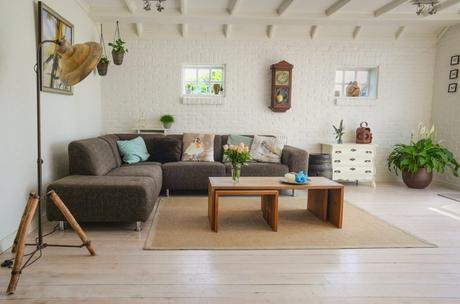 3. Prioritize
You want to prioritize based on the room and the item. For example, if you need beds, that will take priority over buying a new speaker system or a dozen security cameras. Ask yourself which rooms will you use the most? What do you need to make a home livable?

Remember that list of décor and luxury items? They are secondary to needed large and small items and any necessary repairs. You don't want to purchase a large wall painting for your bathroom but leave a broken toilet seat or drippy sink.
4. Budget
Yes, you need to budget. Plan on spending anywhere from 10-30 percent of your home price on furniture. Before you splurge on thousands of dollars' worth of items, budget your new monthly expenses. Take into account changes in heating, electricity, or transportation costs.
You have some options when you buy a new home. For example, if you need to do major repairs, you might be able to work with your lender for a loan. This is ideal for large repairs like a roof or heavy masonry work.
You can set aside some of your savings to buy items right away that you need. Maybe you can save five thousand dollars for initial purchases. After that, you can budget for additional purchases. Sometimes little things like candles, picture frames, lamps, and curtains can add up quickly. Keep up with the latest home design and flooring trends for hot deals. Look at your budget and find out how much you can afford per month to spend on smaller items.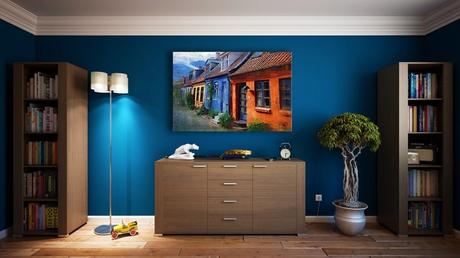 For big ticket items that you do not need initially, calculate the monthly cost by dividing the entire amount (plus any tax and fees) by twelve. For example, if a new loveseat will cost twelve hundred dollars, can you afford an additional one hundred dollars a month the first year to pay for it?

Sometimes it helps to set goals for larger items and work towards them. You can do something as simple as having a jar too collect cash for smaller items or setting up a separate account for larger items like a Jacuzzi or new bedroom set. Every time you have a little extra at the end of the month, save it in the account. You can also choose to pick up extra work outside your regular job specifically for the item. With the high number of online jobs available today or age-old staples like babysitting or dog sitting, you can quickly save up for those larger items.

5. Choose Quality
Never, never opt for cheap low quality items over durable dependable items. While you can pinch pennies on décor like picture frames or wall art, spend more on high quality durable large ticket items and items that will endure a lot of wear like an area rug or couch.
Celebrate every time you finish a new room in your home. You deserve it! And soon your new house will truly feel like home.
Comments
comments