Adventures in shopping with *Stephanie*!!! Lol!
I had quite a weekend that was just filled with savings...it started off with me cashing in on some supermarket points & filling my tank with $2.81 per gallon worth of gas. That probably made me the happiest because I can't do my shopping without gas :-) Ok so on to the makeup...
I went to Sally Beauty Supply to get a comb, literally. At the register I saw these cute, colored short handle makeup brushes for $.99 each so of cooooourse I got 3; 1 pink, purple & blue. Bc of my PRO discount they ended up being $.89 (even better). I also got a mini Sally Girl Baked Eye shadow in Gold. Those were also $.99 & they had gold & silver but I've been so into golds lately that I skipped the silver. I ended up paying $.89 for that too.  I was about to leave (I had paid & was walking out the door) when I noticed a display right when you walk in (I have no idea how I missed it, must have been in "Stephanieville" Lol!)  It had 6 for $10 sale items. I picked up 2 of each: mini bronzers, smokey eye shadow palettes & lip gloss trios.
All of this for under $15 (10 items)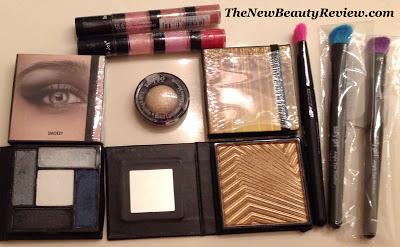 The lip glosses I will keep in my goody bag stash and the brushes & mini baked eye shadow I'll keep for myself.
I got 2 of each bronzer & smokey eye palette (one for me, one for you)
However, I was a little disappointed in the smokey eye palette. It's not as pigmented as I'd hoped. It will get there but it needed a lot of blending. The colors are great & I'd hoped to do a tutorial using it but I decided not to. I'll keep it & use it but not regularly. It's not bad for under $2 & it's good for traveling or to throw in your bag to do your makeup for a night look after being out all day.
The bronzer, on the other hand, is amazing! One swipe of that & you have struck GOLD, literally! Lol!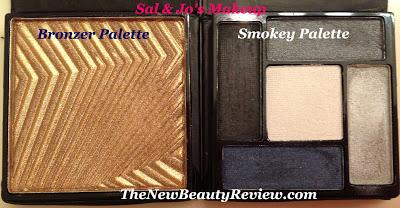 Moving onto CVS... I stopped in to get a pack of gum (I couldn't make this up if I tried! Lol!) I decided to take a peek in the makeup section bc I'd realized I hadn't in a while. I totally stumbled on a HUGE beauty sale! The entire Wet n Wild was section was either Buy 1 Get 1 50% off or 50% off. I picked up 4 Mega Last Lip Colors & 2 Mega Sparkle Confetti (glitter)
These are ah-may-zing!!!  They're a creamy matte texture & they last for hours w/out crumbling (says 4 but mine lasted 6) Love these little ladies!  They were each $1.99 & Buy 1 Get 1 50%OFF So all 4 were $6...total! 
Stoplight Red reminds me of M.A.C's M.A.C Red lipstick or INGLOT's #46 Slim Lipstick Think Pink is very similar to M.A.C's Please Me matte lipstick (Like, identical) Purty Persimmon is close to M.A.C's Amplified Lipstick's in the shades Creme Morange or Neon Orange Dollhouse Pink is closest to M.A.C's Pink Nouveau lipstick. It's very "

bubblegum pink

" I thought it would be a good substitute for (one of my all time faves-Saint Germain) but the second I got it home & on, I knew it was too deep to be compared.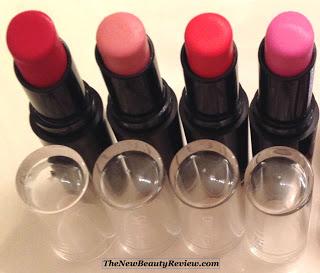 I saw these little babies sitting on the shelf with 2 big ol' 50% OFF stickers on them...it was pretty much a done deal. I was happy to adopt them! Lol! They were $2.99 so I basically got them both for $2.99. YAY! They're gorgeous too! The swatches look similar in the picture but they're clearly different.  They feel like the sand in Mexico! Lol! So smooth, I can't wait to wear them. They were the last 2 & when I asked if they had more, the lady who worked there said no because they weren't going to be selling them anymore. O_O  I was like what the &%$#?? Maybe just in that store, I hope they're not being discontinued :-/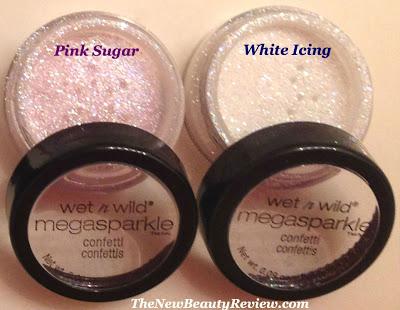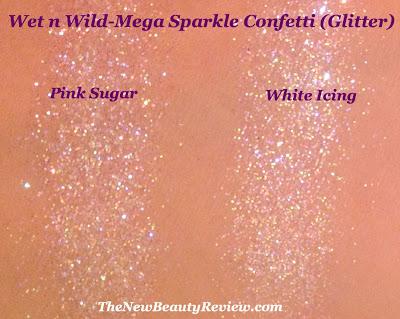 Always on the hunt for new liquid liners, I decided to pick up this Wet n Wild defining marker (869-Black) & the Idol Eyes creme shadow pencil in Graphite The liner was $3.99 & the crayon was $1.99. After the Buy 1 Get 1 50% OFF...it was $5 for both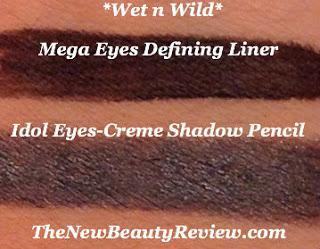 I was actually walking out (this happens often) when I noticed (practically hidden) the Milani section. HUGE sale!! I had been wanting to try the Lip Flash *Full Coverage Shimmer Gloss Pencil* because when I saw them, I noticed they had an uncanny resemblance the the Urban Decay's Super Saturated High Gloss Lip Color, which I had picked up last year right when they came out. I wanted to see if they were really the same....as some products are today.  For example, the Urban Decay 24/7 liquid liner in Retrograde (which I love) is the exact same thing as Make Up For Ever's Aqua Liner (shade is Diamond Black Purple) the only difference is MUFE's is about $23 while UD's is $19)
The Milani pencils were $7.49 marked down 75% making them each $1.87 (Crazy, right?) 
See for yourself...Look at the first 2 swatches, they look identical. Even the pencils are the same except for the different tops...I think the jury's out...SAME EXACT THING!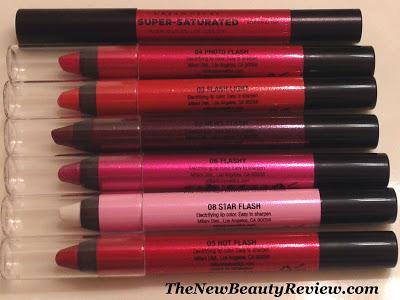 I used the Urban Decay pencil in a "Lip Of The Day" blog post so I have an accurate application of it. They're all really vibrant & shimmery like this! Super long lasting too!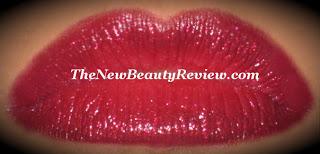 I also had a $2 OFF purchase & 20% OFF coupon I used. I was SO  proud of myself!! :-)
Last stop on my savings train is my darling Ulta! I went in to use a $5 off $15 purchase coupon. This trip was deliberate but I knew I'd be in and out! Needless to say, I go in and NYX is having a blowout sale!! Everything is Buy 1 Get 1 50% OFF! I was such a good girl today bc I only spent $15.95 so with my $5 OFF coupon it ended up being $10.95. That's a good day for me! Lol! I picked up a few goodies I'd been wanting...
I

love

NYX Liquid Crystal Liners! Like, love!  I wrote a review on the first 2 that I got *NYX Liquid Crystal Liners* After those, I've since bought the Black (which is the liquid liner I wear most of the time now. Lol!)  So I got 3 more of those & this gorgeous Studio Liquid Liner in the shade Extreme Purple (Intense color but without the Glitter) These are priced @ $4.49 & with the sale they were basically "Buy 3 get the 4th free" I topped it off with one of my newer favorites, Essence XXXL Shine Lip Gloss in a new shade called Red Blossom
I actually have another of these glosses & I really like it, a lot! They are usually $2.49 but I got $.79 taken off with my coupon.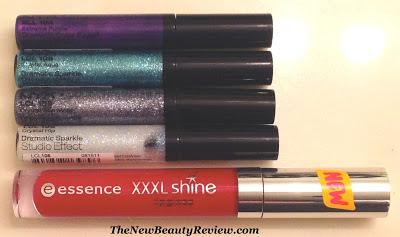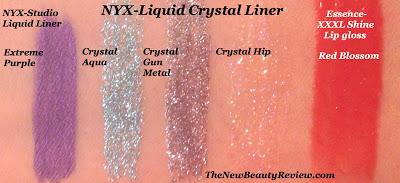 I saved a lot and got even more! I think I'm done for the year! Lol! I will be disregarding any coupons I see from this point on...unless it's a $5 off $10 purchase Ulta jammie, those I can't resist! :-)
Speaking of shopping...I added some links to some of these awesome goodies so you can shop too! 
Keep in mind, ULTA is having the NYX Cosmetics Buy One Get One 50% OFF SALE NOW UNTIL December 24, 2012. The sale applies to online orders too so take advantage of it & use the coupons for extra savings!!
As you know, using my posted links helps support my site, so thank you so much to those of you that have. I can't tell you how much I appreciate it <3
I actually used this coupon last year & I have a hot pink robe to show for it! Lol!
Expires December 24, 2012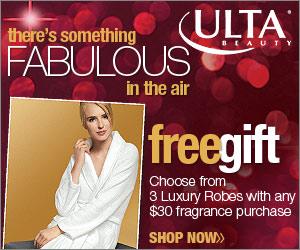 This guy gets me every time!
Expires December 24, 2012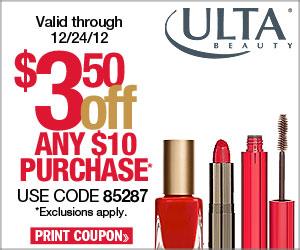 This expires December 22, 2012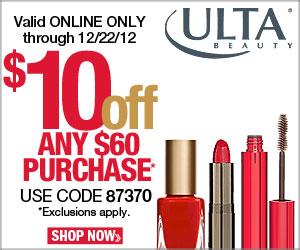 Keep it Prettie!
*Stephanie*