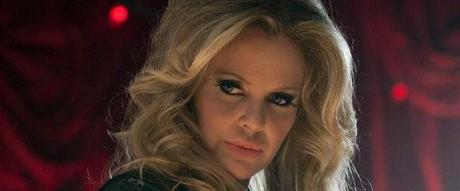 UK Truebies are just one week away from sinking their teeth into the goodness that is True Blood season 5! While it undoubtedly has sucked having to wait more than three months for the new season, fans will be getting an extra perk we here in the US don't yet have.
The blog Seen It announced today that HBO Home Entertainment UK will be making episodes of True Blood season available for download the day after they air on providers Blink Box and iTunes. This is a big step considering that True Blood is not released on DVD and Blu-Ray for months after the season has aired.
HBO's International Digital Distrubution head Collin Smith says the move is another step forward in giving consumers the ability to watch anytime, anywhere:
"True Blood is one of the many jewels in HBO's crown, with Season 5 already critically acclaimed in the US and it is part of our ongoing strategy to make this content available to viewers in a variety of formats so they can immerse themselves in their favourite shows whenever, wherever."
Season 5 premieres on FX in the UK September 17. Production on season 6 is slated to begin in January 2013.
For the latest news and spoilers on season 5, be sure to check out our season 5 and spoiler sections above!
Source: Seen It.co.uk- "HBO announces True Blood Season 5 episode downloads"
Image Credit: HBO, Inc.