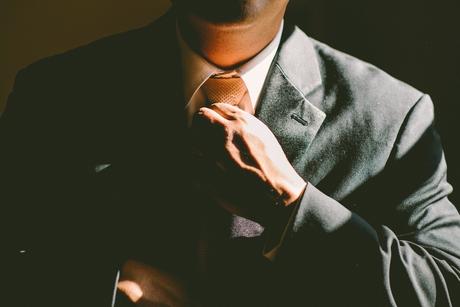 UK entrepreneurs are increasingly forged in the fires of adversity, suggests a new study.
Thirty per cent of businesses founded in the last five years were in response to redundancy or long-term unemployment. Disability, age and caring duties are also increasingly cited as reasons to become self-employed.
With massive rises in childcare costs since 2010, starting a business is becoming a popular way out of in-work poverty for squeezed parents. Seventeen per cent of new businesses are founded by parents for this reason.
'Grey entrepreneurs' are also a rising force in the UK economy. A quarter of new businesses are founded by those on the cusp of retirement (55 to 65 age group), and seven per cent by people of state pension age. "I started a business at the age of sixty," says Mike Stevenson, founder of Edinburgh's Thinktastic. "My view was that a lifetime's experience would have been wasted if I had stepped back then. I also had energy, enthusiasm and the ability to influence the future."
Changing face of UK business
Ideas, ingenuity and passion play a bigger role in the UK economy too. The number of people turning a hobby into a money-spinner has doubled over the last five years (to 30 per cent of new businesses). A further 39 per cent say their business is based on an original idea, and three per cent have even invented something.
Educationally, more people are entering business with a degree, reflecting the rising number of graduates in recent decades. It is still far from being a necessary qualification though - 52 per cent of businesspeople do not have one. When asked how well formal education prepared them for the reality of business, they named finance, marketing and public speaking the subjects they'd most like added to the school syllabus.
Eight in ten, meanwhile, said that a life crisis had taught them survival skills needed in business. For a quarter that was a financial disaster, for 17 per cent an accident or illness, then a business failure (9 per cent), depression or a breakdown (16 per cent), and even heartbreak (11 per cent).
Greed is no longer good, and niceness pays
While UK business owners love BBC1's The Apprentice (watched by one in four), they have little in common with the ruthless narcissists of the series. Half of new business owners view their competitors as 'brothers in arms' or 'friendly rivals', with only four per cent saying they actively work against them. And self-promotion was named the aspect of running a business they find most uncomfortable.
Few are in it for 'loadsamoney'. Just seven per cent say getting rich is important to them, a third are indifferent to riches and most just say it's a nice to have. The majority of small business owners are motivated by a desire for more time with family.
New business owners are also most inclined to use their business time and resources for good causes: A quarter regularly work for free for hard-up or vulnerable people, 28 per cent volunteer their time for good causes and one in five support community projects through their business.
And being nice does pay: 83 per cent of business owners surveyed describe their business as a success. The days of the boasting businessman are over though. Shy of trendy labels like Innovator, Pioneer or Rule Breaker, today's business owner identifies most strongly as a plain and humble Grafter.
Darrell Sansom, Managing Director, AXA Business Insurance, comments: "Entrepreneurs are coming from a wider diversity of backgrounds than ever before. Mums-at-home, people approaching pensionable age and those living with disabilities are all starting up in greater numbers.
They're giving our economy a huge shot in the arm, bringing fresh ideas, creativity and life experience to business. And with the majority telling us they are a success, even at an early stage, we can certainly see the new style of doing business works."