VN:F [1.9.20_1166]please wait...Rating: 9.0/
10
(1 vote cast)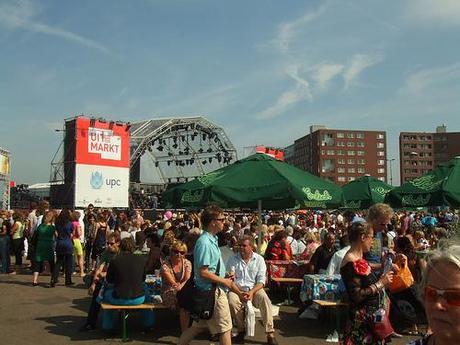 Photo credit: Flickr user meiburgin
And there are a lot of cultural festival in the Netherlands (the Holland Festival, Amsterdam Roots Festival, Keti Koti Festival, among many many others). The Uitmarkt also happens to be the most popular.
The Uitmark attracts some 500,000 visitors a year, who flock to see the near 2,000 featured performers at any one of the 30 theaters, museums, and other performance venues set up throughout Amsterdam.
2012 Festival goers will head to Museumplein and Leidseplein from August 24-26.
The event's organizers, Amsterdam Uitburo, will have information stands set up on the Museumplein near the Van Gogh Museum, where guests can get information on Amsterdam's cultural agenda for the coming year. This includes the International Service Point where information in English as well as English language festival guides will also be provided.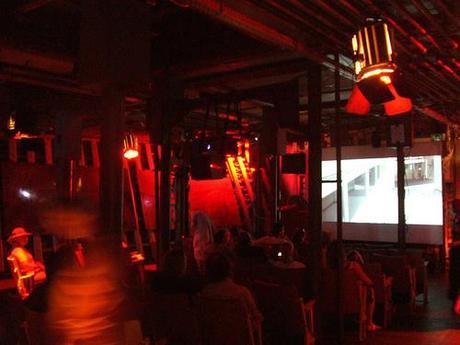 Photo credit: Flickr user meiburgin
Hobbemastraat, right in front of the Rijksmuseum, will host the book market where publishers and bookstores will present their wares. Writers will also be on hand at the Literaire Salon to read from their most recently published works.
Around 50 museums will be represented at the Museum Gallery on the lot in front of the Van Gogh Museum, where visitors can learn more about the institutions and ongoing and upcoming exhibitions and museum events.
And, far be it from the Uitmarkt to leave out the kiddies. A special programme for children will be held at the Krakeling Youth Theater, including child-friendly performances and street theater as well as films, workshops, and other activities.
The Uitmarkt is free. The event's line-up and a map of the festival can be found on the organisation's website or in the Uitmarkt magazine, handed out to all visitors. There are also free event apps for Android and iPhone.
What a great way to kick off the new cultural season in Amsterdam!

© 2012, Amsterdam City Tours Blog. All rights reserved. On republishing any part of this post, you must provide a link back to this original post
VN:F [1.9.20_1166]please wait...Rating: 9.0/
10
(1 vote cast)VN:F [1.9.20_1166]Rating:
0
(from 0 votes)