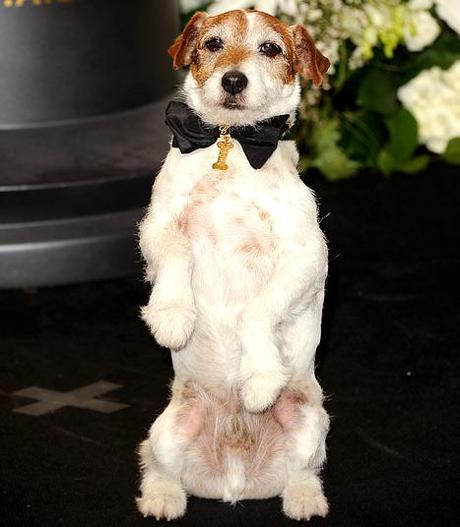 Uggie, clad in his 18kt gold bone & bow tie at the 84th Annual Academy Awards
Uggie's beautiful bone-shaped collar charm, custom made for him by Chopard, will now warm hearts as well. It's being auctioned in L.A. to benefit the Amanda Foundation, an L.A.-based animal rescue group. JCK has the full story on Uggie's 18kt bone charm (engraved with his name), as well as his slightly more subdued pre-Oscars collar: a leather and rose gold beauty, also created by Chopard.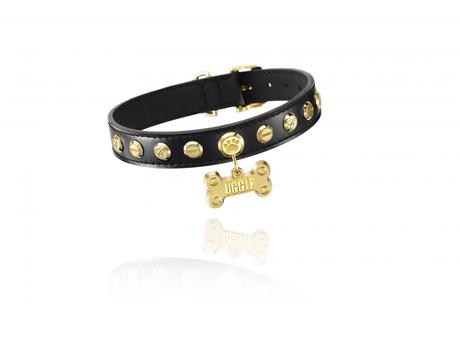 via JCK
According to JCK:
"I was completely charmed by Uggie's role in The Artist," said Chopard co-president/artistic director Caroline Scheufele in a statement. "Knowing that Uggie is a rescue dog, it inspired me to create a unique piece to benefit an important cause." Scheufele, who, incidentally, owns seven dogs, designed both collars herself; Uggie wore the other—an understated, more traditional dog collar style (crafted in leather and rose gold)—at a Weinstein Co. pre-Oscar party on Feb. 25.