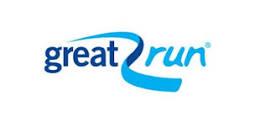 A UDRP has been filed on what seems to be a very generic term GreatRun.com which was has been owned by the same owner, Product Reports, Inc which has owned the domain name since at least 2007 by the owner of the non-profit GreatRun.org
Actually the only change in the ownership of GreatRun.com since November, 2007, is that the owner moved its address from to Melville, New York to Levittown, New York in 2010.
The domain name GreatRun.com currently does not resolve and according to Screenshots, may never have resolved.
The UDRP was filed by G.R. Events Limited Nova Holdings Limited Nova International Limited which is  affiliated with a company known as The Great North Run Foundation of UK, which seems to be a charity, which operates GreaRun.org which bills itself as "the world's Favorite Run"
GreaRun.org has an registration date of 2002 or two years after the .Com was registered.
We will let you know how this turns out