Our first day in Ubud we decided to take it easy and explore Ubud city, after all, we weren't entirely sure how little Farah would hold up.
I purchased the Deuter Kid Carrier on an impulse and it was really very useful navigating the uneven and dangerous paths.
Located at the North of Ubud is a collection of temples some which have been incorporated into the grounds of the modern Ubud Palace and Ubud Museum.
Ubud Palace
The unsigned palace is a small section of the palace courtyard open to the public, exploring the grounds gave us a taste of Balinese architecture, multi tiered roofs with mythical creatures all wearing a traditional Sarong, which normally covers the temple  visitor's bare legs.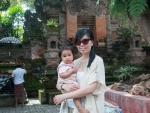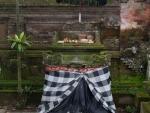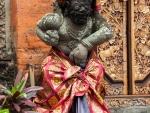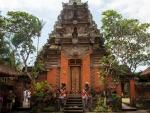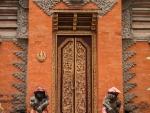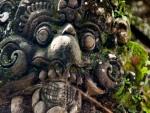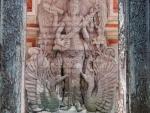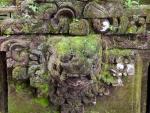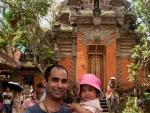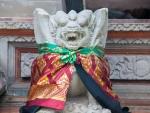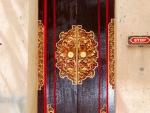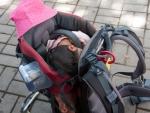 Pura Saraswati
From the courtyard of Ubud Palace we continue to wander around the area, we stumbled into some unknown temples there were across the road which may have been the local village's private temple, a sight we realised was quite common throughout Ubud.
We headed back to the main road and passed Pura Desa temple, which even though we couldn't enter was very impressive from afar, with its meticulously kept gardens.
Pura Saraswait's entrance is a central walkway past ponds of lotus flowers and made for some nice photos. Inside the upper temple's level was many mini temples and shrines, some with mythical creates adorning them.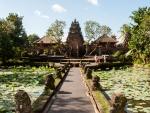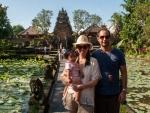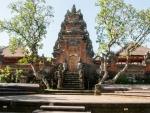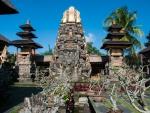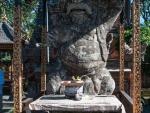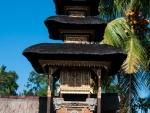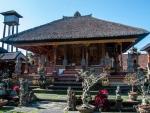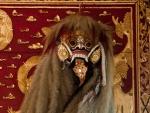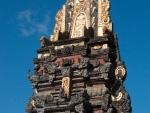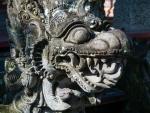 Ubud Museum
Ubud Museum's entrance is another converted temple, Puri Lukisan, once past the entrance there is meticulous gardens with ponds and water features. We spent a while exploring the grounds and the small scattered buildings on the garden's outskirts that housed artwork.