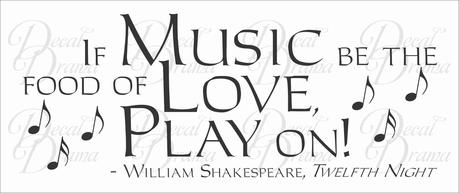 I love music as most people do. My taste and appreciation of music is not limited to my moods, relationships, friendships, life situations, lifestyle or personal life experiences.
I love classics and oldies like…….
Frank Sinatra, Don Williams, Kenny Rogers, Bob Marley, Michael Bolton, Johnny Nash, Sade Adu, Shania Twain etc
If you've read my blog for long enough you already know I love Frank Sinatra a lot. I mentioned him here and there and to the Franks out there you know it wasn't at all about you. Frank Sinatra used to coo me to sleep from my father's ancient stereo, and Oliver de Coque and Osadebe amongst others would jive up an evening of indulgence in isi ewu (Goat Head) and nkwobi. If this happened to be in my hometown there'd be that identifiable blue keg of palm wine.
Now, besides classics and country, reggae and highlife oldies.
I enjoy a variety of contemporary and not-too-contemporary music; from soul, rhythm and blues to rap and hip hop, the likes of Barry M, R-Kelly, Rihanna, Whitney Houston, Paloma Faith, Snoop Dog, 50 Cent, Lil Wayne, Missy Elliot, Timberland, The Pussycat Dolls, Neyo, Avant, Adele, Lamar, Taylor Swift, Meghan Trainor, Nico and Vinz, Sam Smith, The Corrs, ……….
Spanish musicians like Hugo and his son Enrique Igleasias have a soft spot in my heart. Shakira too.
Oh you already know about my enjoyment of contemporary country like Blake Shelton, Brad Paisley and Carrie Underwood to name a few.
I'm not leaving out Naija jamz from Flavor, Davido, Naeto-c, D-banj, Phyno…….
Nor am I leaving out gospel music
It doesn't matter to me if the music is about wisdom, breakup, heartbreak, love, fame, money or anything so far removed from me I'll listen and enjoy it if it appeals to me.
As of a favorite. None. 
UBC Day 18 : 
For today's blog post write about a song or musical piece that affects you in one way or another. Care to share a musical piece that affects you?