On January 19, 2012, the earth lost one of its little angels. On January 23rd his family had a viewing for those who wanted to say their last good-byes to Tyler. There were so many people that it literally took almost three hours to get through the line to his casket. The following morning at 11:00am. there was a funeral service celebrating the life of this sweet boy. I walked in with my son and since we were a few minutes late we decided to take a seat in the very back where churches usually have their "overflow" benches. After we sat down…we listened. We listened to Tyler's children's ministry leader speak about how much Tyler and the Fagos had taught him…about unconditional love, patience, and understanding. He said that he was happy to know that Tyler was no longer broken and walking with Jesus. You see Tyler Fago had Cerebral Palsey. He did not have just a mild case either….Tyler's case was probably as severe as it can get. He could not speak, he could not walk, he could not eat on his own, and as far as I know…his ability to think was limited or not at all.  Then his father Dale took the podium. He told everyone that when Tyler was born he struggled with the fact that his son had this disability. He also told us that once he decided to release his struggles over to God that everything just naturally took its course. However, his main message was not one of despair or pain but of rejoicement. He celebrated his son and the lives that he touched and the people that were a part of it.
How does a child that has no way of communicating with others carry the ability to touch so many lives? I think the pastor described it best when he said (paraphrasing)…"Tyler's purpose was to touch the lives of others…to teach them about selflessness, unconditional love, and the value of life…especially his parents: Dale and Melissa…and his siblings: Corey and Halle". God used Tyler to mold them into the people they were meant to be and in doing so fulfilled his purpose without ever saying a word. However, as he spoke I realize that Tyler was about to touch the lives of others now…in his death as much as he did in his life. See, the Fagos and my family share a love for sports arriving at the eventual fact that Corey and my son were able to play on a baseball team together. I had watched Corey and Halle for years in their carefree playful spirit and how extremely opposite it was to how I grew up….in a much more conservative home. At that very moment while I was in the church I suddenly realized why…its because Melissa and Dale learned to appreciate life so much more than I did. They understood that life is precious and all the horseplaying and monkeying around was a celebration of that life….a life that their son Tyler would never be able to enjoy in the same manner as his siblings had. So as the tears rolled down my face I realized how little I really knew Tyler yet the message of his silence and broken body touched me to the depths of my soul. I realized that suddenly I was changed and everything I thought I knew…I really knew nothing at all. And so, today I dedicate this post, not just to Tyler, but to the entire Fago Family….it is your faith in the Lord that has carried your loving light through to the hearts of your family, your friends, and your community.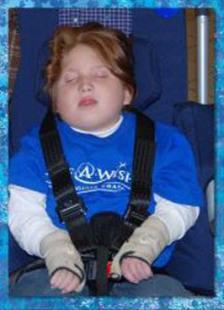 January 24, 2012
To my dearest family, some things I'd like to say…
but first of all, to let you know, that I arrived okay.
I'm writing this from heaven. Here I dwell with God above.
Here, there's no more tears of sadness; here is just eternal love.
Please do not be unhappy just because I'm out of sight.
Remember that I'm with you every morning, noon and night.
That day I had to leave you when my life on earth was through,
God picked me up and hugged me and He said, "I welcome you."
It's good to have you back again; you were missed while you were gone.
As for your dearest family, they'll be here later on.
I need you here badly; you're part of my plan.
There's so much that we have to do, to help our mortal man.
God gave me a list of things, that he wished for me to do.
And foremost on the list, was to watch and care for you.
And when you lie in bed at night, the day's chores put to flight.
God and I are closest to you….in the middle of the night.
When you think of my life on earth, and all those loving years
because you are only human, they are bound to bring you tears.
But do not be afraid to cry; it does relieve the pain.
Remember there would be no flowers, unless there was some rain.
I wish that I could tell you all that God has planned.
But if I were to tell you, you wouldn't understand.
But one thing is for certain, though my life on earth is o'er.
I'm closer to you now, than I ever was before.
There are many rocky roads ahead of you and many hills to climb;
but together we can do it by taking one day at a time.
It was always my philosophy and I'd like it for you too…
that as you give unto the world, the world will give to you.
If you can help somebody who's in sorrow and pain,
then you can say to God at night……"My day was not in vain."
And now I am contented….that my life has been worthwhile,
knowing as I passed along the way, I made somebody smile.
So if you meet somebody who is sad and feeling low,
just lend a hand to pick him up, as on your way you go.
When you're walking down the street, and you've got me on your mind;
I'm walking in your footsteps only half a step behind.
And when it's time for you to go…. from that body to be free,
remember you're not going…..you're coming here to me.
Ruth Ann Mahaffey (author)
©Copyright 1998
http://www.ruthann1.com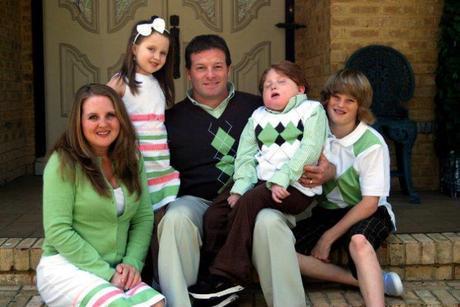 A Message from the Friends of the Fago Family
A message from Melisa Loftis Pouleris: The Tyler Fago Memorial Fund The "Friends of the Fago Family" are pleased to announce the establishment of a memorial fund honoring the life and legacy of Tyler Lynn Fago. This fund has been established to assist Dale Fago and Melissa McClenney Fago with any medical/final expenses related to the care of their son Tyler. "Friends of the Fago Family" have founded the fund, however, Nansemond River …Baptist Church is the "account holder". Therefore,
checks must be made payable to NRBC, with "The Tyler Fago Memorial Fund" noted in the memo section. Checks may be mailed to, or dropped off at, NRBC located at 2896 Bridge Road, Suffolk, Virginia 23435.
This is our opportunity to give back to a family that has so graciously and selflessly given of their time serving others in the community. Thank you for your generous support of the Fago family. I encourage each of you to share this with your friends and family. God Bless♥