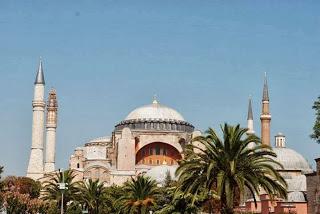 The Mediterranean is synonymous with sunshine, blue seas and holiday fun in places like the Balearic Islands, the Costa del Sol and the French Riviera.
However, it's easy to forget just how far east you can travel by boat through the Mediterranean, with Israel, Lebanon, Syria and Turkey all found beyond the boot of Italy, the islands of Greece and the delta of the River Nile.
This gives you the chance to book yourself onto a trip with MSC Cruises that begins in Italy, one of Europe's most attractive destinations, and ends up in Turkey - an exotic country where east meets west in spectacular style - for a truly memorable and diverse holiday experience that offers a lot more than golden beaches.
Istanbul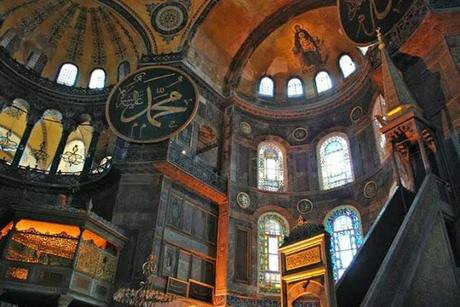 Nowhere epitomizes the blending of eastern and western sensibilities more than Istanbul, which straddles the line between Europe and Asia marked by the Bosphorus River. Not only that, Istanbul also offers a beguiling mix of the traditional and modern, with hundreds of ancient mosques jostling for space on the skyline with shiny tower blocks.
On a visit to the city you can therefore mix fine dining, clubbing and shopping with visiting historic buildings, wandering around art galleries and haggling for traditional goods at bazaars.
Particular highlights of a stay in the city might include enjoying a dinner and traditional show; a tour of the sprawling Topkapi Palace, the residence of the Ottoman Sultans for 400 years; or shopping in the Grand Bazaar, one of the largest and oldest covered markets in the world.

Izmir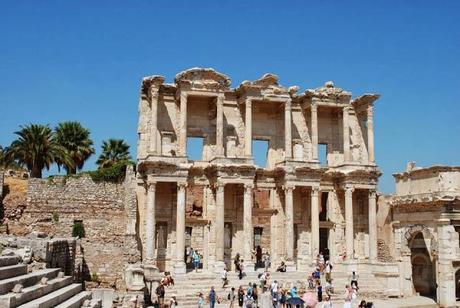 Although it is much less well-known than Istanbul, Izmir is actually Turkey's third largest city and an extremely popular destination in its own right thanks to its mild year-round climate, buzzing cosmopolitan atmosphere and attractive scenery.
Visitors should definitely head for the Izmir Museum of History and Art, located in the city's Kulturpark, where you'll find artifacts dating back thousands of years. To take in the best coastal views, visit the waterfront at Karsiyaka where you can sit on a bench and soak up the scenery.
As well as being a great place to explore, Izmir is also the gateway to numerous other attractions in this historic region, including the ruined city of Ephesus. This Ancient Greek metropolis was once home to 250,000 people in the first century BC, making it one of the largest of its era in the entire Mediterranean region.
Today, it's a sprawling archaeological site popular with tourists, who are able to wander through crumbling archways and columns, and marvel at the city's most spectacular ruins, including the 24,000-seater Theater, the Library of Celsus and the site of the Temple of Artemis, one of the Seven Wonders of the Ancient World. Sadly, only fragments of the original structure remain as it was destroyed in 401 AD, but you'll still be able to get a tremendous sense of the atmosphere of the old city on a tour here.
As you can see, cruises to Turkey can cater for a wide range of people: from history buffs to foodies and shopaholics to sightseers, with no day the same and so many different excursions to enjoy.
And by venturing that far east, you are getting the whole Mediterranean experience, rather than only a European perspective.