Cornell University's Herbert F. Johnson Museum of Art will show two of my abstract drawings in it's new exhibition:  Homegrown:  The Harriott Collection of Local Art.  The exhibition is made possible by Peter Harriott, who set up a fund at the museum in honor of his deceased wife, Mary Lou Harriott.  Mary Lou was an insatiable lover of art and supporter of local artists, on the board of Ithaca's non-profit Upstairs Gallery for many years. 
The two abstract drawings which will be exhibited are part of the Harriotts personal collection: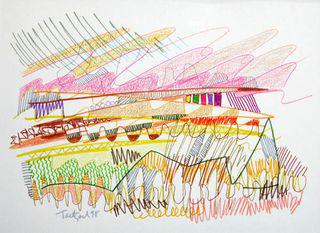 Spring Wheat, 16" x 12"  pencil and pen on paper.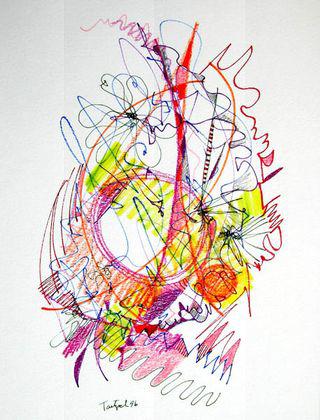 Pick Me, 12" x 16" pen and pencil on paper.