The smash spoof "Potted Potter", which runs in Manila for 10 shows only, from August 28 to September 2, at the Carlos P. Romulo Auditorium, RCBC Plaza, is a 2012 Olivier Award Nominee for Best Entertainment and Family Show takes that promises to take on the ultimate challenge of condensing all seven Harry Potter books (and a real-life game of Quidditch) into 70 hilarious minutes.
Created by double Olivier Award Best Entertainment nominees Daniel Clarkson and Jefferson Turner, the show features all the favorite characters in the series, a special appearance from a fire-breathing dragon, lavish costumes, catchy songs, ridiculous props and a generous helping of Hogwarts magic.
"Potted Potter" is "Gloriously irreverent. A very lovable romp through Rowling's back catalogue," declared Time Out, London. "Fabulously Funny! Will tickle the funny bone of every age group," echoed The London Daily Telegraph. "The single funniest thing I've seen in ages. You're gonna love this show," said the Toronto Star, a verdict shared by The Times, UK: "Cleverly appeals to both ardent fans and parents."
More raves: "An absolute gift of a show. Funny and gloriously unpredictable," from The Stage, UK. "Blissfully funny, a winner in every way. This show is a crowd-pleaser"--The Guardian, UK. And from the Toronto Globe & Mail: "You could do no better than to see 'Potted Potter'."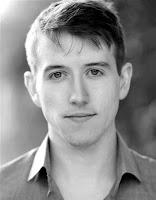 The touring production is headlined by two international performers. JESSE BRITON is an actor, writer and director who trained under East 15 Acting School in the UK, where he earned a nomination as Best Actor in the Spotlight Prize 2012 even while on training.
He has participated in the stage adaptation of "Mr. Benn" and the one-man show "Bassonists Against the Cuts". He also wrote "Bound", which has gathered numerous awards at the Edinburgh Fringe and earned him a nomination as the Evening Standard Most Promising Playwright. As a director, he has helmed "Bound" and "Enduring Song" for the Bear Trap Theater Company, of which he is artistic director.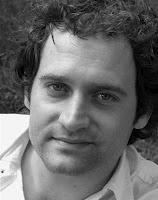 Joining him is GARY TRAINOR, an Irish actor who trained at The Italia Conti Academy where he gained a first class BA (Hons) Degree in acting. He was in the critically acclaimed UK tour of "Frankenstein" as the lead actor Shelly. He was also seen in "Buddy: The Buddy Holly Story", "The Shawshank Redemption", "Stones in His Pockets", "Into The Woods" and "Jago". Trainor was recently chosen to take part in The Old Vic New Voices, a 24-hour play project.
"Potted Potter" in Manila is written by Daniel Clarkson and Jefferson Turner, with direction and additional material by Richard Hurst, set design by Simon Scullion, lighting design by Tim Mascall, music composed by Phil Innes and associate direction by Hanna Berrigan.
The show is produced by Lunchbox Theatrical Productions, Potted Productions and Concertus Manila.
Call 891-9999, or contact Bambi Verzo, email [email protected], tels. +632-4038678, 0917-5370539.
Tickets: Orchestra P3,068, Loge P1,976, Balcony P988. Family packages available.
Bookings: Tickets available only on TicketWorld's Facebook Fan Page via TicketWorld's BarkadaTix. Links: http://www.facebook.com/ticketworldmanila
Or visit www.ticketworld.com.ph, www.facebook.com/TicketWorldManila, www.facebook.com/PottedPotterManila