Hi everyone!!
This week's Twinsie Tuesday theme is inspired by a family member.  The mani I did is inspired by my daughter.  She loves anything sparkly, cutesy and girly.  So, I decided to do a jelly sandwich with a girly glitter that I got from
Elizabeth
.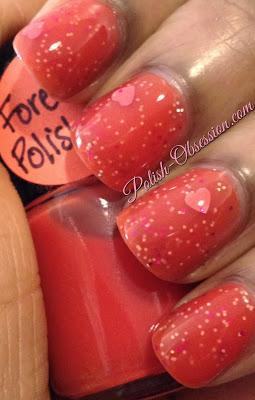 For the jelly, I used Forever Polished Nevada Heat, a sheer orange jelly perfect for sandwiches.  Here it is on its own.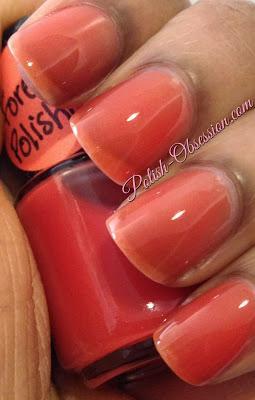 Artificial Light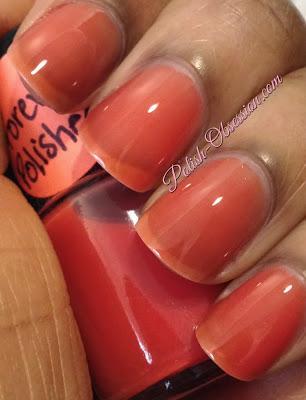 Artificial Light
This is a jelly I don't see myself wearing on its own because of how sheer it is.
The glitter I used is by a brand called Marcia.  It has holographic microglitter and heart shaped glitter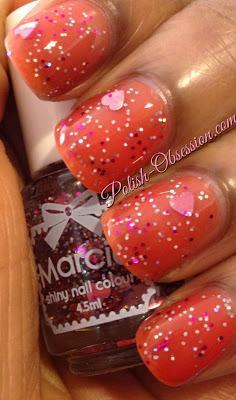 Artificial Light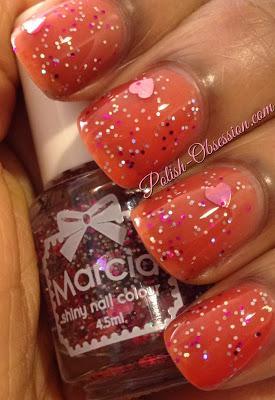 Artificial Light
Here are two more pictures of the jelly sandwich once I added another coat of Nevada Heat over the glitter.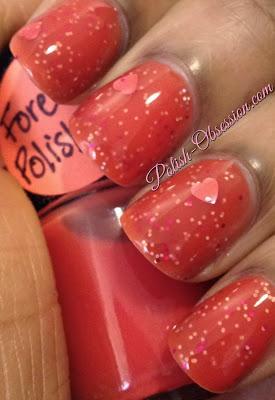 Artificial Light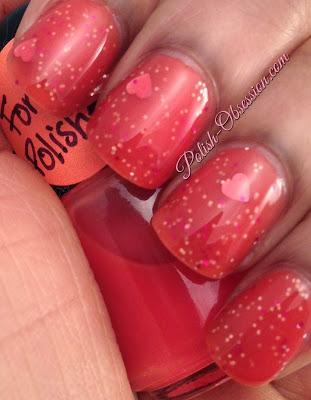 Artificial Light (Light Box)
This is definitely a look my daughter would love.  I think this jelly and glitter go perfectly together.
What do you guys think of this jelly sandwich?
Don't forget to visit the other Twinsies to see their family inspired manicures!
Alaina at 
The Little Canvas
Amanda at 
Amandalandish
Amber at Nails Like Lace
Anna at Going to the Showing
Anne at 
Grape Fizz Nails
Casey at 
CaseyLane Loves Polish
Chelsea at Nailed Blog
ChiChi at 
I'm Just Me...ChiChi
Elizabeth at Did My Nails
Erin at 
Paint Those Piggies
Heather at 
Peace, Love, & Polish
Kelly at Tuxarina
Lakeisha at Refined and Polished
Maribeth at Obsessive Cosmetic Hoarders Unite
Rachel at Top Coat It
Róisín
at 
Cuti-CLUE-les
Stephanie at 
A Little Polish
Tiffany at 
Polished To Precision
Traci at 
DrinkCitra