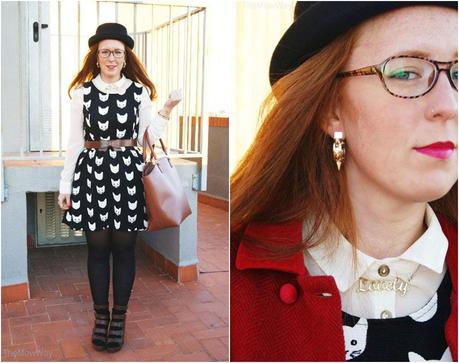 The minute I saw Laura wearing this dress combined with a shirt (see her post here!) I knew I wanted to combine this dress the same way. So I started thinking... why not say "THANKS" for the inspiration by doing a "twin style" post together!? So I shot her an email and that's how we came up with this idea: sharing both an outfit styling the same item in our very personal way!!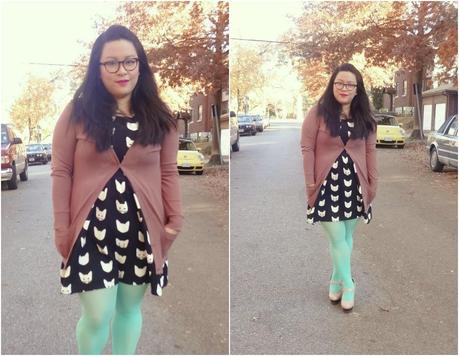 See Laura's FULL outfit post HERE!
Every now and again you "meet" someone on the internet and you think... "gosh, I'd love to live closer to this person so we could go and get coffee some day..!". Forgetting that this sounds slightly "stalkish" (does that word even exist?), it's true. It doesn't happen very often, but I've been lucky to find a couple people out there who I'd REALLY like to meet in person. Looovely Laura is totally one of them! YAY! I LOVE the mint tights and isn't it pretty AWESOME that we're wearing almost the exact lip colour?? (See I told you we were total style twins!!!) :)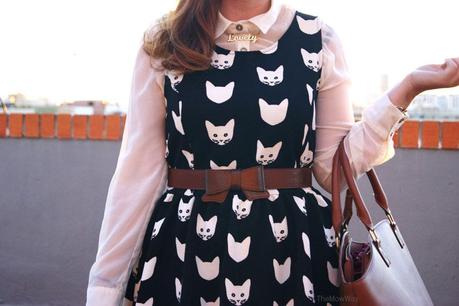 I'm seriously obsessed with the print! It's adorable! I've got loads of comments from random people saying they love it too! :)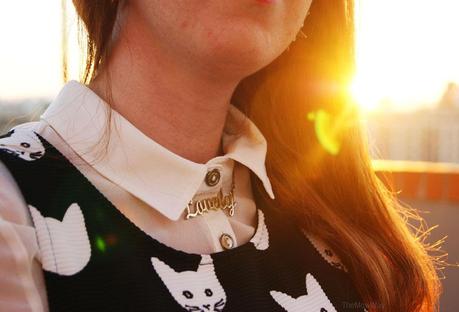 How AMAZING did the photos turn out? It's the first time that we've been able to capture the "golden hour" light in all it's fullness. It makes everything beautiful and dreamy! We'll be trying to make the most out of the light, but it ain't easy, you only have a few minutes to snap some gorgeous shots before the sun sets!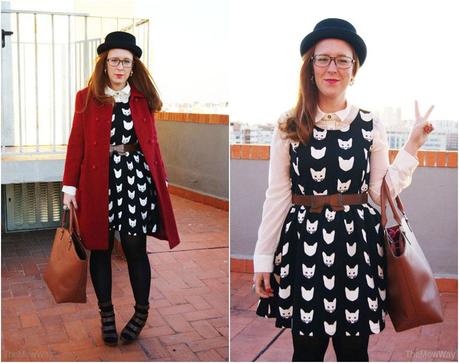 Like how I styled this dress to work? Out dress code is "casual bussiness" and I think it worked out great. The "boring" brown accessories toned the print down and the shirt made it more weather appropriate without having to cover the cute pattern.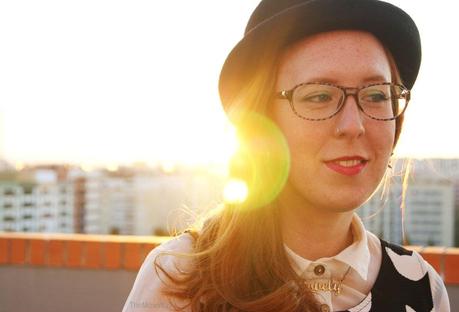 Laura, thanks for taking part in this idea!!! (although I was terribly BAD organiced!!)
I wish some day we can go on a coffee date together rocking some "TWIN STYLE"!!! :)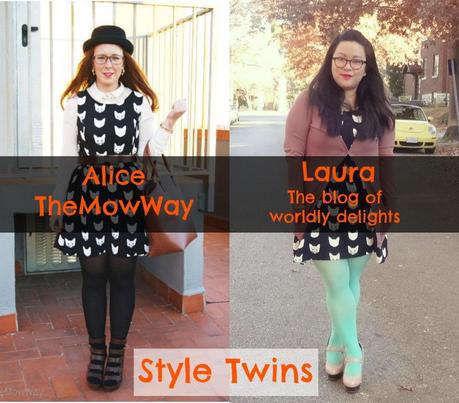 Did you like this collaborative post?


Looking forward to more??
Hope so!! as I'm really looking forward to doing some more soon!!
Let us know your thought below!
What I wore: 
Dress: HM (20) (last seen here!)
Hat, Shirt, Necklace, Bag: Primark
Glasses* c/o Selectpecs
Shoes: MariPaz (9)
Coat: Vntage (5)
Lipstick: MAC Girl About town (20)
Bloglovin' 

♥

Twitter 

♥

Pinterest 

♥

Instagram

♥

Facebook 

♥ 

Google+