I had shared in my previous post that I started watching Twenty Five Twenty One on a whim, without expecting much from the drama. But it got me engrossed so much from the start that I dropped the other dramas I was watching.
Twenty Five Twenty One is a coming-of-age Korean drama that depicts the youth in the most shining way.  It takes you on the youth- to adulthood journey from 1998-to 2021. My millennial heart reminisced my 'good youth days' by watching this beautiful show.
This drama has recently ended and became very popular both in Korea and on Netflix globally because of its refreshing storyline, stellar casts, soulful OST and brilliant cinematography.
So if you haven't watched it yet, then do it now as it is available to binge-watch on Netflix. You just can't afford to miss it as it is 'Shaandaar'.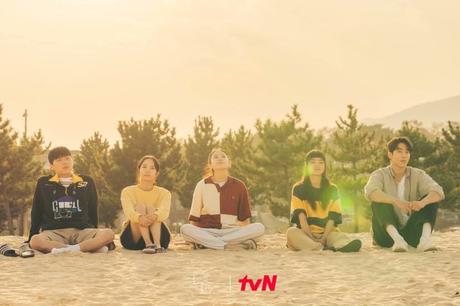 Twenty Five Twenty One – 2022
Episodes: 16
Genre: Romance, Coming of age, Melodrama
Well, the fans of this show noticed that at the beginning of the drama, its genre was a romantic comedy, but as the end came near, it changed to melodrama.
Twenty Five Twenty One starts with the story based on the IMF crisis means the financial crisis in Korea in the late 1990s and how it affected the lives of the characters.
'Na Hee Do' an '18-year-old teenager' is the main character of this drama and the story is about her youth and the people she loved.
She is an aspiring fencer on her school team but due to the IMF crisis, her dream to become a national fencer seems broken. The only way to achieve her dream is to get admission to another school.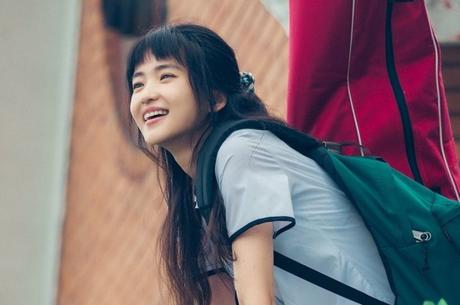 In that school, her dream girl- Gold Medalist Ko Yo Rim studies and Na Hee Do can't lose this opportunity to be in that school. Soon she gets admission, but they become rivals.
While trying the various tricks to get to a new school, she meets 'Baek Yi Jin' a '22-year-old' part-timer whose family lost everything due to the IMF crisis. His family was wealthy but now he is leading a miserable life.
Due to living in a small neighbourhood, Na Hee Do and Baek Yi Jin often encounter their ways and the cheerful Na Hee Do always brings a smile to Baek Yi Jin by turning tragedy into comedy.
Then the story of Twenty Five Twenty One takes you on the journey of Na Hee Do's fencing career, her school friends, her rival, and her relationship with Baek Yi Jin.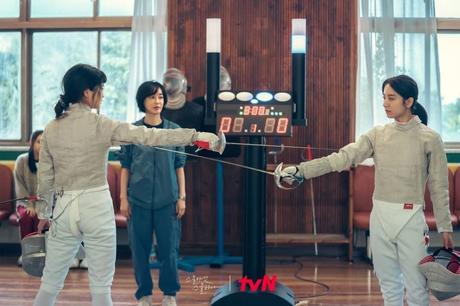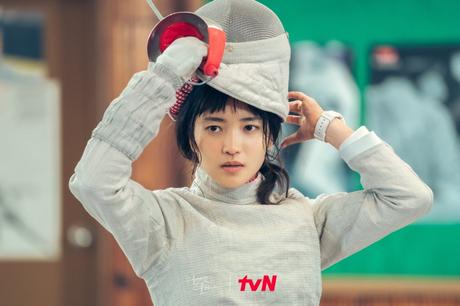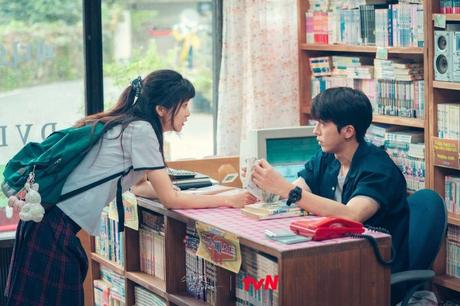 My drama experience
The last drama that I had enjoyed watching was Vincenzo. After that, I was having a drama slump, but I finally fall in love with Korean dramas again with Twenty Five Twenty One.
There is a joy in binge-watching, but there is more joy in watching the current ongoing show.
I enjoyed the whole 8 weeks phase when this drama was airing. It used to come on weekends, so my weekend became alluring and I always looked forward to the weekend because of Twenty Five Twenty One.
This Korean drama has me hook, line and sinker. I have never been so invested in a drama (ok am lying, I have been, but not to this extent).
View this post on Instagram

A post shared by Jenifer $ayyed (@shaandaar_jenie)
While waiting for the new episodes, I watched the interviews and BTS videos of Twenty Five Twenty One casts on YouTube. I started following fandom's accounts on Twitter to get the latest updates on this drama and previews. I also read forums to know viewers' opinions. Crazy right? Yeah, but it was too fun. Esp. I had a lot of laughs reading all the theories related to the drama.
This tells us how much fans loved the show and how spectacular the story was to make the viewers gripped from the start till the end.
I would like to applaud 'Kim Tae Ri' who played the role of 'Na Hee Do' so perfectly. I was blown away by her acting prowess in Twenty Five Twenty One. The teenager's mannerism, quirkiness, and cheerful countenance became the first reason to continue watching this drama. Her exuberant personality in real life is seamlessly reflected on the screen.  Kim Tae Ri is Na Hee Do in real life! (watch her any interviews and you will concur with me)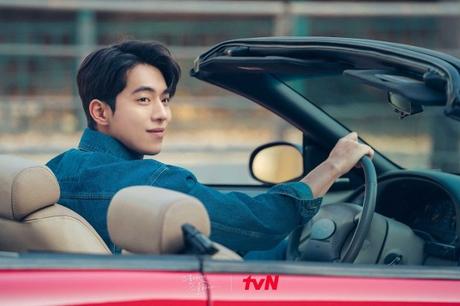 Then comes 'Nam Joo Hyuk' as 'Baek Yi Jin' who was commendable. I had seen his two shows which I never finished and found him fine. But in Twenty Five Twenty One he just nailed it with his stellar performance. Firstly, he is looking too handsome. I never found him attractive, but in this drama, he made my heart flutter. Secondly, his acting in this drama is superb.
 As if it was not enough, his chemistry with the female lead was undeniably sparkling. Whenever the two came in one frame, my heart skipped a beat. Their scenes looked too real be it romantic, funny, or sad scenes. They have the purest, raw, and platonic bond in Twenty Five Twenty One.  His 'too lovely gaze' on her felt so much real that it makes me think that he might have a crush on 'Kim Tae Ri' in real life. Hahaha

What do you think?
I never knew about this expensive fencing sport until I watched Twenty Five Twenty One. The fencing scenes are worth the watch and arouse the viewer's interest.
And the show makes us learn many things in life. Nothing lasts forever, but what matter is that you had it at one point.
Final Verdict
Twenty Five Twenty One is a swoon-worthy drama that will make you reminisce, happy, sad, and leave a long-lasting impression. It is definitely on my Top 5 drama list.




Rating: 4 out of 5.
I leik this show. So do not Distrub!  (you know if you know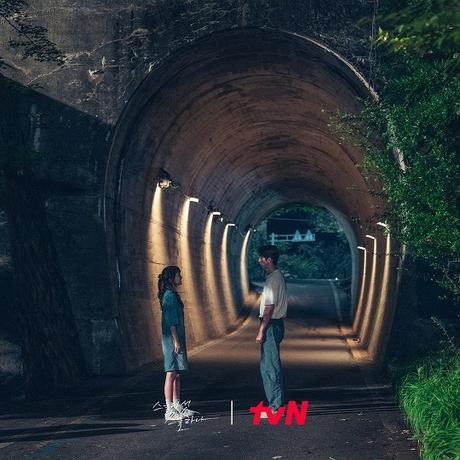 This tunnel has an important role in this drama
*Image Courtesy: TVN
You May Also Like To Read:
Best Korean Dramas of 2020 on Netflix
Best K-Drama to watch on Netflix