After months and months of teasers, here it finally is. Sorry it took so long. Part of that was due to the fact that I couldn't get good images with my old camera. I'll list sources at the end:
The bed was a custom built in. It was built around the existing trundle that we had from Bobby's room. So, that bottom piece is the frame of the trundle bed, and it pulls out for sleepovers: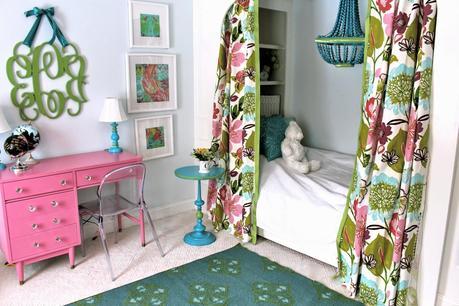 This ones shows the ceiling light: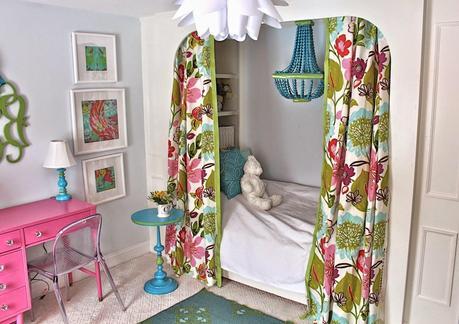 There is a pink pillow for the chair, but it mysteriously disappeared: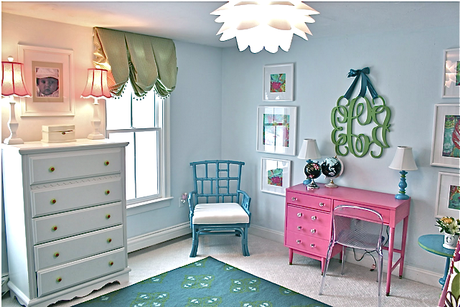 These are the framed scarves that I made into art: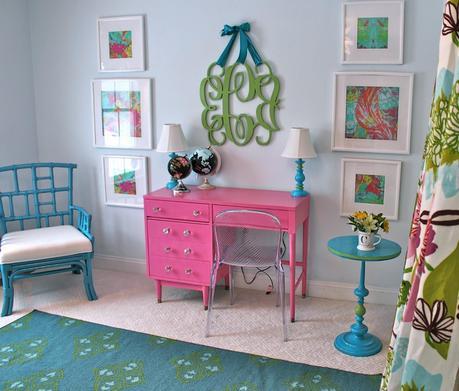 The monogram is from Etsy and is linked below.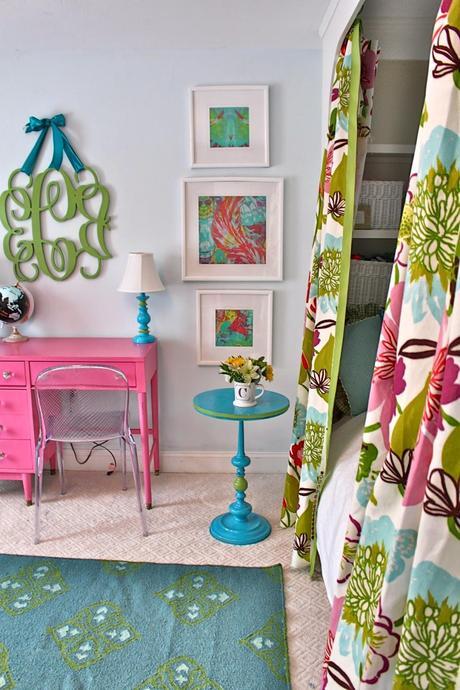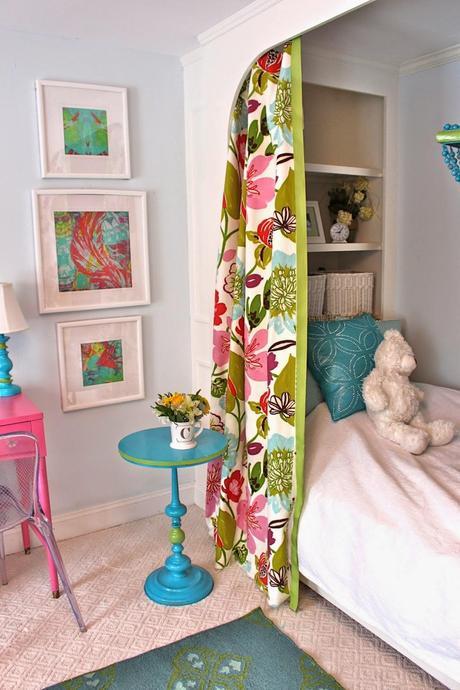 I can't even tell you how much I love this fabric. It makes me happy whenever I see it.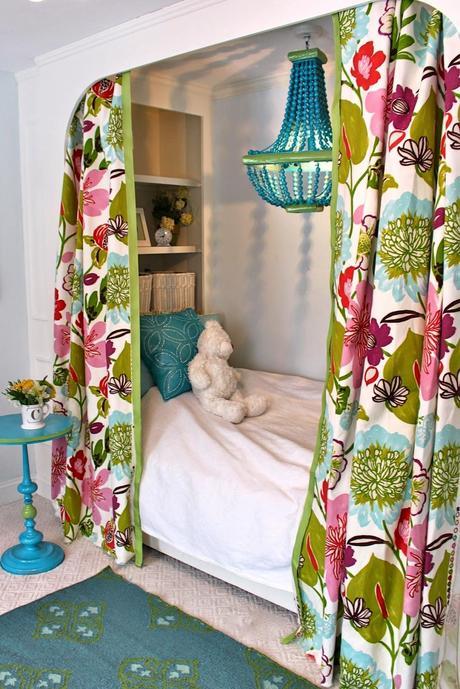 I'm not thrilled with the shadows the light casts, and I'll probably change it at some point. I'll probably also paint inside the bed area in a different color: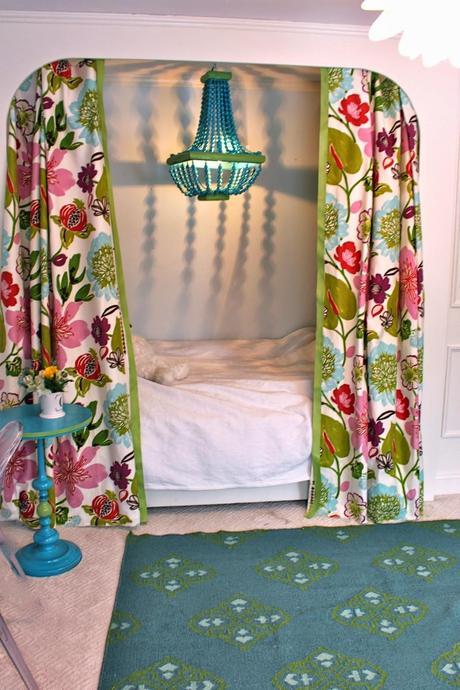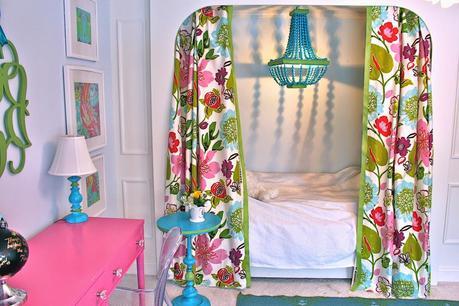 The other side (boring):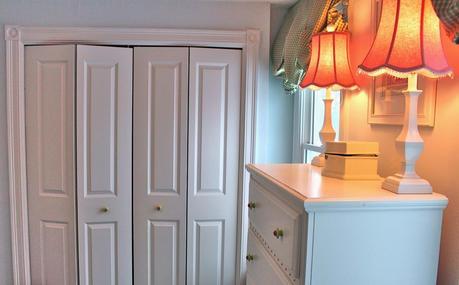 And the
"OK Mommy I finished all the cleaning! My room is ready for your blog"
side of the room: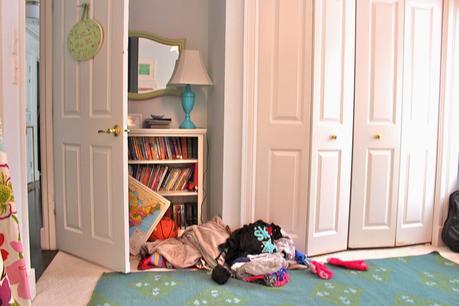 I do like the thin bookcase behind the door. There is also chalkboard paint on the back of the door where her friends write their phone numbers :)
A final look: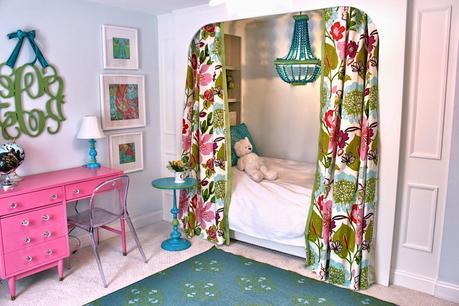 Sources:
Paint
: BM Overlook Blue
Rug
: Surya custom cut (bought 8x10 and asked them to cut it to 8x8) (
here
)
Bed
: Custom built in
Fabric
for bed panels: Braemore Petal (
here
)
Desk
: Salvaged and painted, new hardware from Lowes
Monogram
: Etsy (
here
)
Art
: Scarves (
here
) cut and framed in frames from Home Goods
Fretwork / Faux Bamboo Chair:
here
 spray painted blue
Chandelier
: (
here
) painted blue and green
Small Round Table
:
Home Goods

,
painted blue and green
Ghost Chair
:
here
Bookcase
: Custom size through local unfinished wood store
Lamps
:
here
Dresser
:
here
Window Treatments:
Custom
Bedding and Pillows:
Home Goods
Mirror
:
Home Goods
Painted Globes:
similar
here
, post
here
Flower Ceiling Fixture:
 Lowes (
here
)
(See, I really do use One Kings Lane a lot!)
___________________________________
Quick Correction:
Yesterday I made a grammatical/sentence structure error where a line about my bedroom read "A quick shot to show you the mirror for my bedroom.  I can't wait to have it painted."
I
meant
have the bedroom painted, not the mirror, and worded it so badly. Totally my fault, and confusing for readers who emailed and told me I am crazy.  I'm so glad my readers call me out when they think I'm crazy!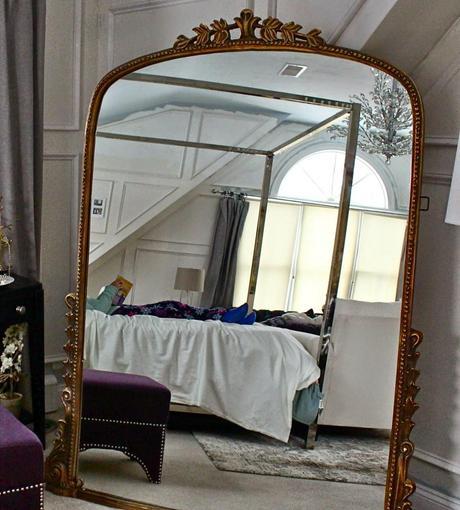 THIS is the image of the mirror from the manufacturer: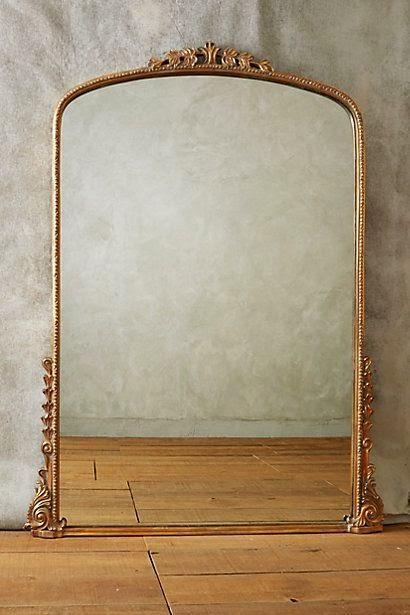 Favorite Sales:


Subscribe by Email 
HERE
Post a Comment (even from EMAIL) by Clicking 
H
ERE